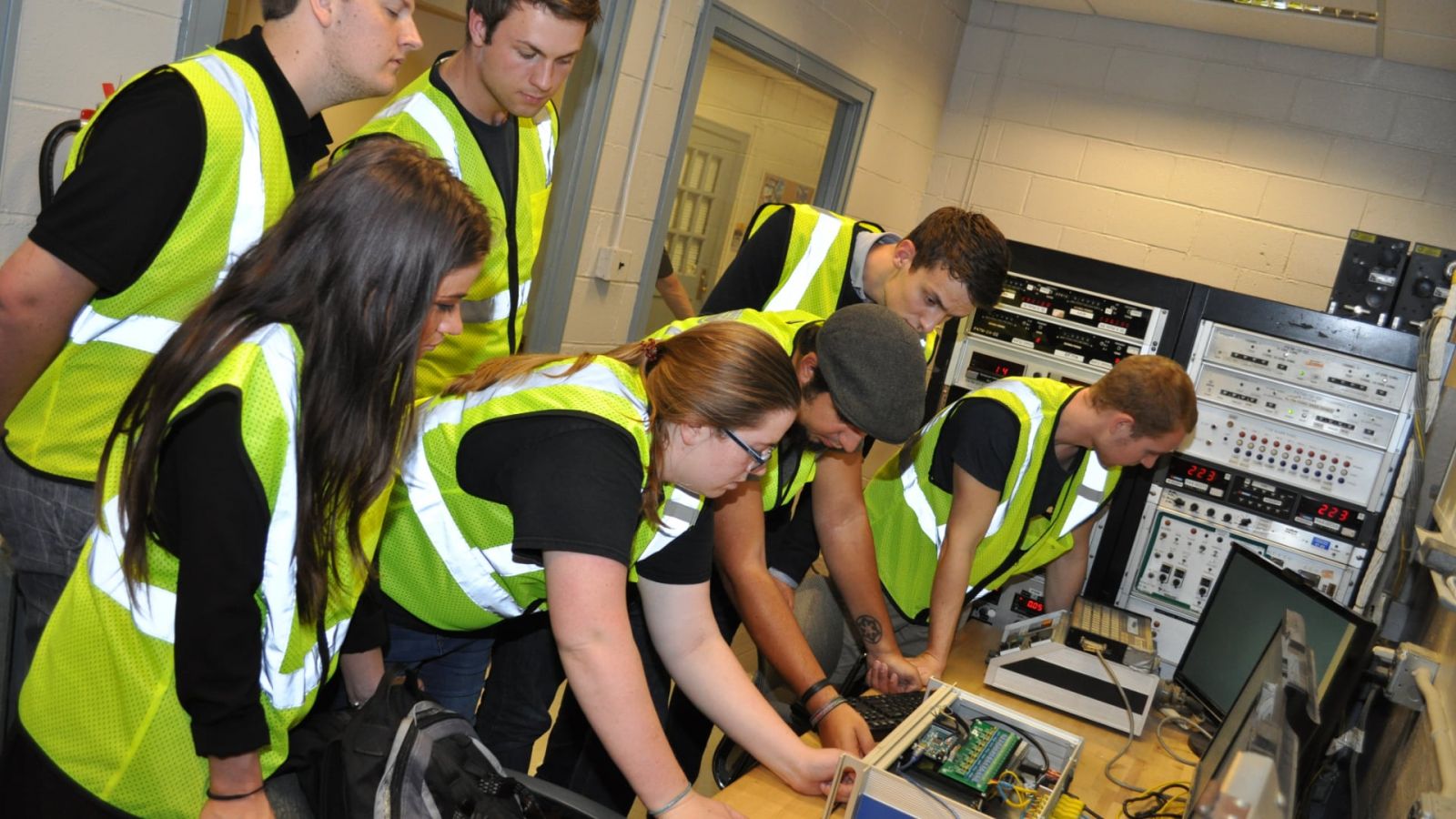 A unique senior capstone course is providing aviation students with international problem-solving experience for real-world clients.
Through a partnership between Purdue Polytechnic's School of Aviation and Transportation Technology and a Danish university, students are gaining experience on both sides of the capstone equation, defining problems and designing and building solutions. Aeronautical engineering students in courses led by Sergey Dubikovsky, associate professor of aviation technology, and Mike Davis, assistant professor of aeronautical engineering technology, collaborated with student teams at the Technical University of Denmark (DTU) on a mobile app and compact modern control systems for engine test cells in the Niswonger Aviation Technology building. Anna Friesel, a professor in DTU's Center for Electro-Technology, coordinates the international collaboration.
To increase safety, reduce human error and standardize the use of the Pratt and Whitney PT6 advanced turboprop jet engine in one test cell, a team of Purdue students served as aviation technology experts for a team of DTU students who served as information technology experts, collaborating to create a mobile app. The app provides a checklist with illustrated engine startup instructions and provides a place to collect data generated during engine operation, including exhaust gas temperature, oil temperature and oil pressure.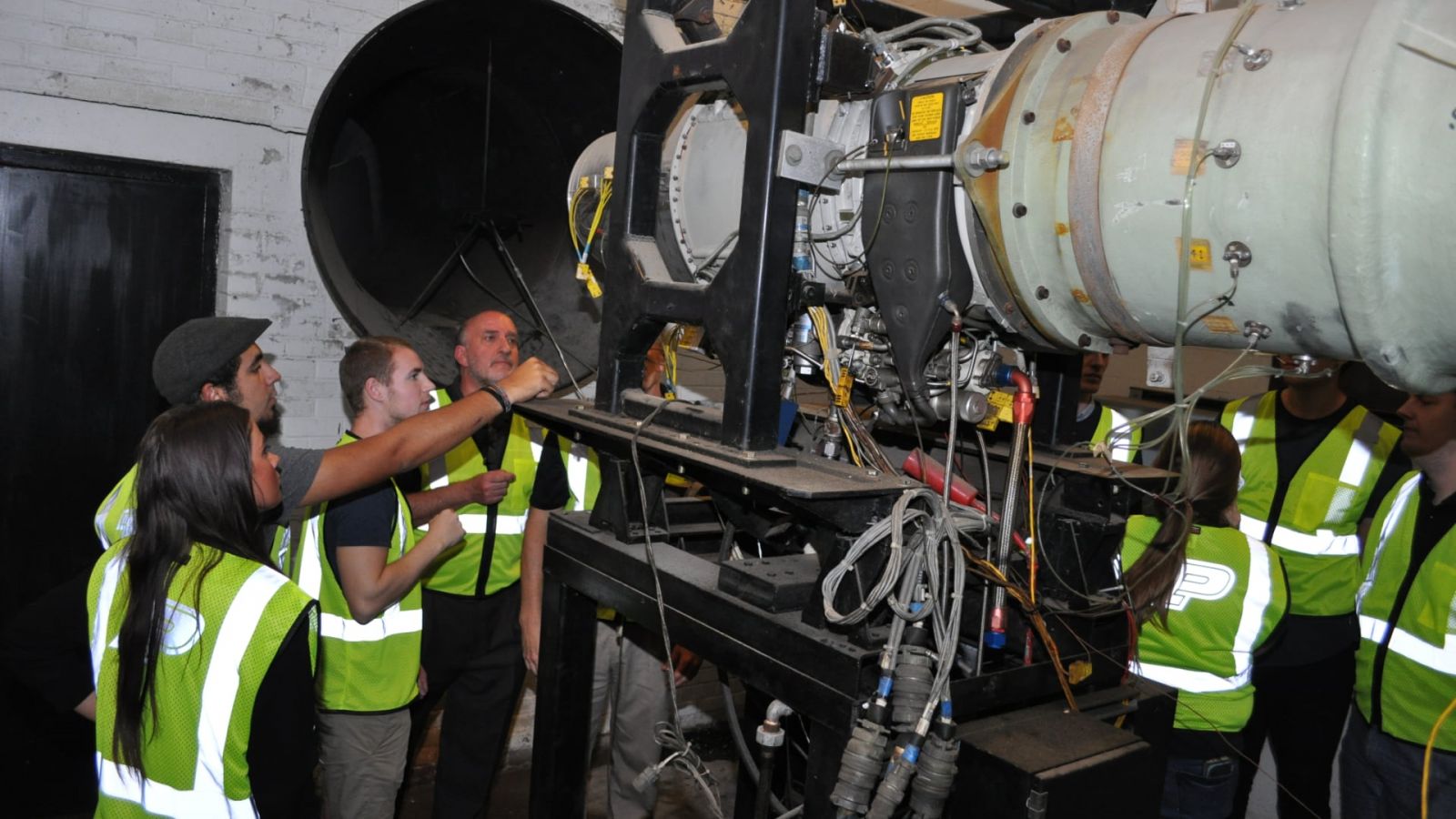 In another project, Purdue aeronautical engineering technology students and DTU electrical engineering technology students collaborated to design and build a compact control system for the other test cell's Garrett F109 turbofan engine. The new controller, which is approximately the size of a modern desktop computer, will eventually replace two racks of old sensor banks and engine controllers, each five feet in height, for which schematics and spare parts are no longer available.
"Each project allows students to gain valuable experience defining technical problems and building workable solutions," Dubikovsky said. "They also have to bridge cultural divides and deal with time zone logistics."
"When the Purdue and DTU teams met in person, we were able to communicate the abilities and strengths of each team and its members, which was critical to determining the scope of our project," said Daryk Brekke (BS '18, aeronautical engineering technology). "We also gained a sense of ownership that made each member feel responsible for the project. It's the reason why every person contributed equally."
In Dubikovsky's regular capstone courses, students use the first semester to identify a problem, write a detailed needs analysis and provide a full project proposal that establishes a baseline for success. They focus on implementation during the second semester. But the international capstone collaboration with DTU is compressed into a one-semester experience.
"Defining a project and implementing it in one semester is a serious challenge," said Dubikovsky, noting that finding solutions to complex problems in limited time is not uncommon on the job. "Capstone projects like these give our students excellent experience that is directly analogous to what they'll see in industry after they graduate."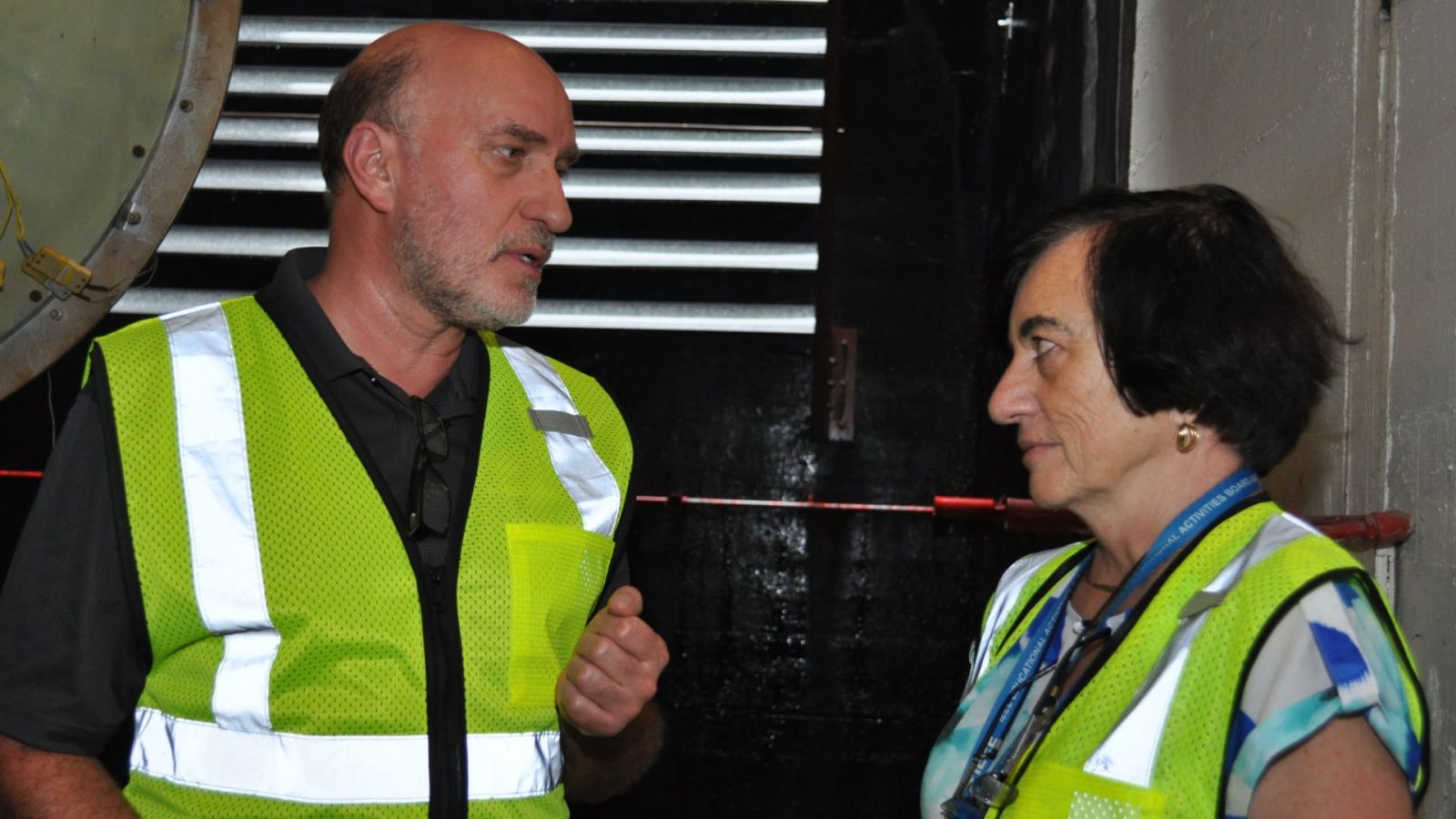 Additional information: