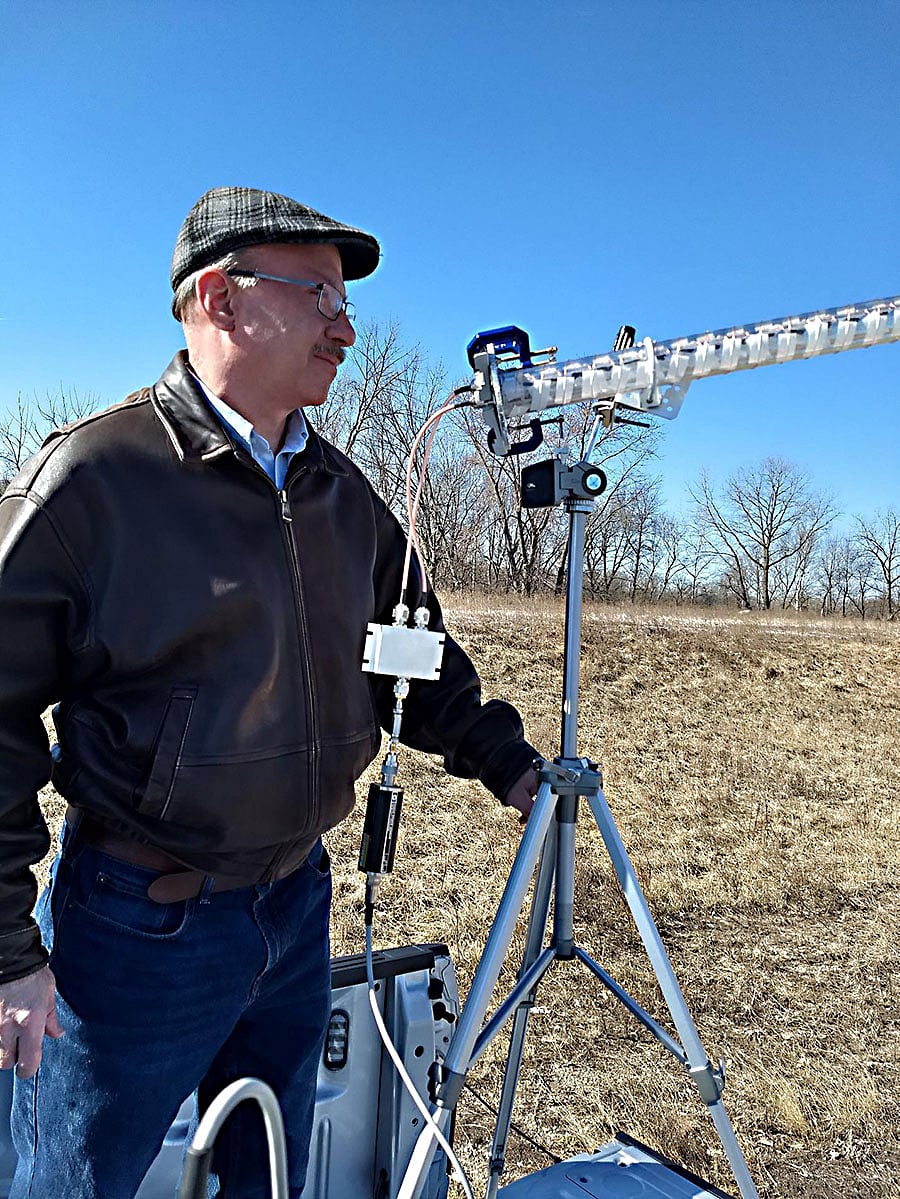 Internet connectivity in rural areas could be improved with a new antenna system being developed by a professor in Purdue Polytechnic's School of Aviation and Transportation Technology.
Long-range Wi-Fi transmission currently involves high-powered transmitters with antennas mounted at high elevations. John Mott, associate professor of aviation technology, and his research team have developed an innovative antenna design that can transmit and receive data over long ranges at low elevations.
The technology is aimed at enabling network connectivity in rural areas. It could also help with data transmission at airports, utilities and other service providers where reduced-height antennas are advantageous.
"Distributed devices in many rural locations are located at significant distances from potential network connection points," said Mott, director of Purdue's Advanced Aviation Analytics Institute for Research. "In addition, such applications often have antenna height restrictions and face transmission challenges due to obstacles that protrude into the transmission path. Yet the information from such devices is critical for many information systems that need to collect data from these rural areas."
The research team is working to patent the new system. They also hope to find additional partners and those interested in licensing the technology.
Read the full Purdue Research Foundation article.

Additional information: