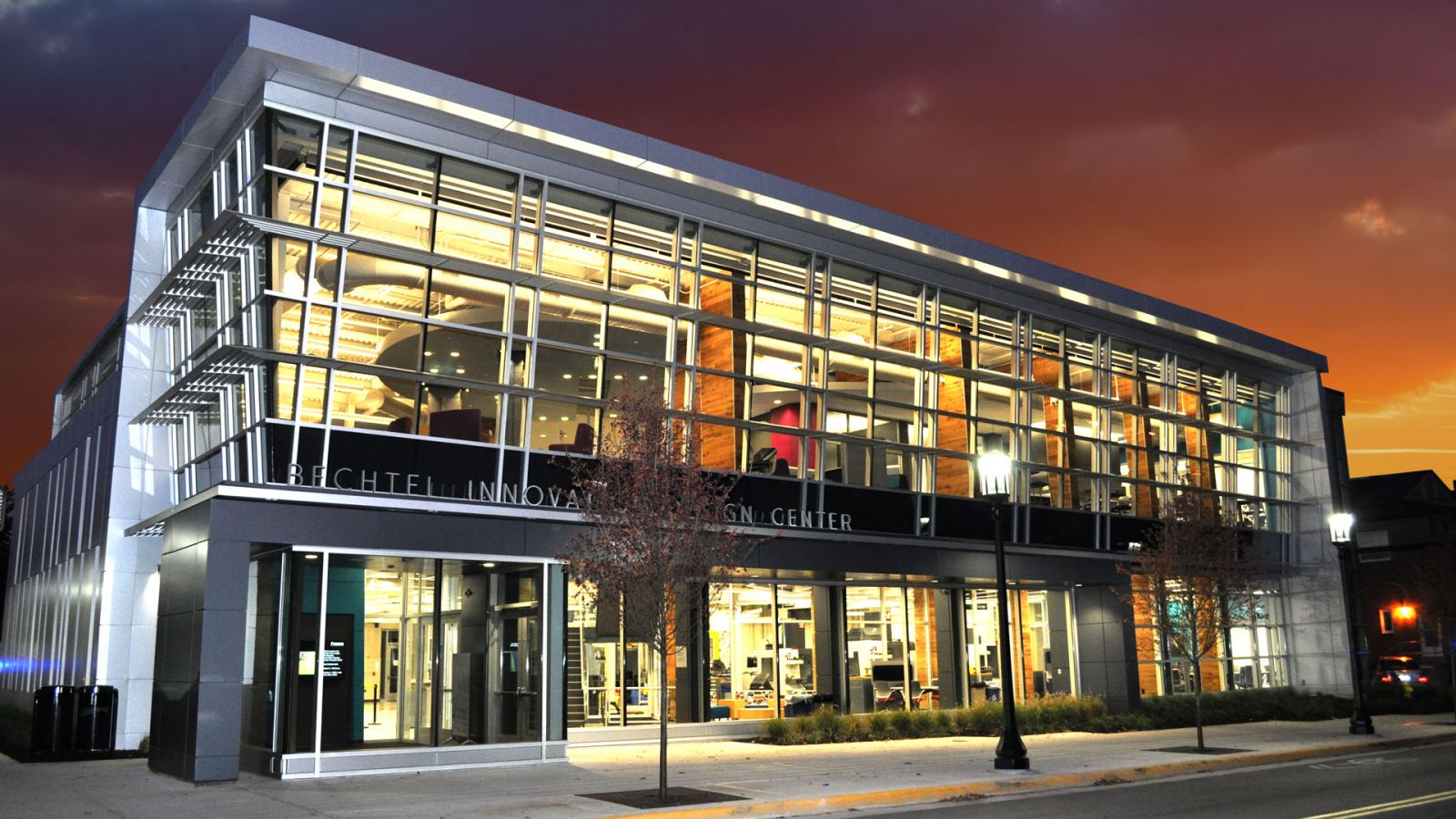 The Bechtel Innovation Design Center, a state-of-the-art facility which will provide workspace for student projects, was dedicated Saturday (September 23). Located at the corner of Third and Russell streets, the center will promote teamwork, problem-solving, and collaboration for students in Purdue Polytechnic and the College of Engineering as they design, plan, and build capstone and other projects.
Available 24/7 for Purdue innovators, the $18.5 million building is intended to become a "magnet" where students, staff, and faculty may advance conceptual designs, build prototypes, and conduct product testing in a hands-on environment.
"We have witnessed a tremendous increase in student engagement in design and creation of products and in startup creation over the past three years," said Gary Bertoline, dean of the Purdue Polytechnic Institute. "The Bechtel design center provides them with a place to explore new ideas and put those ideas into action."
Read the full Purdue news release and watch Davin Huston, clinical assistant professor of engineering technology, provide a tour of the building, below.
Additional information: