Nathan Hartman, Dauch Family Professor for Advanced Manufacturing and associate head of the Department of Computer Graphics Technology, has been named a Discovery Park Big Idea Challenge winner.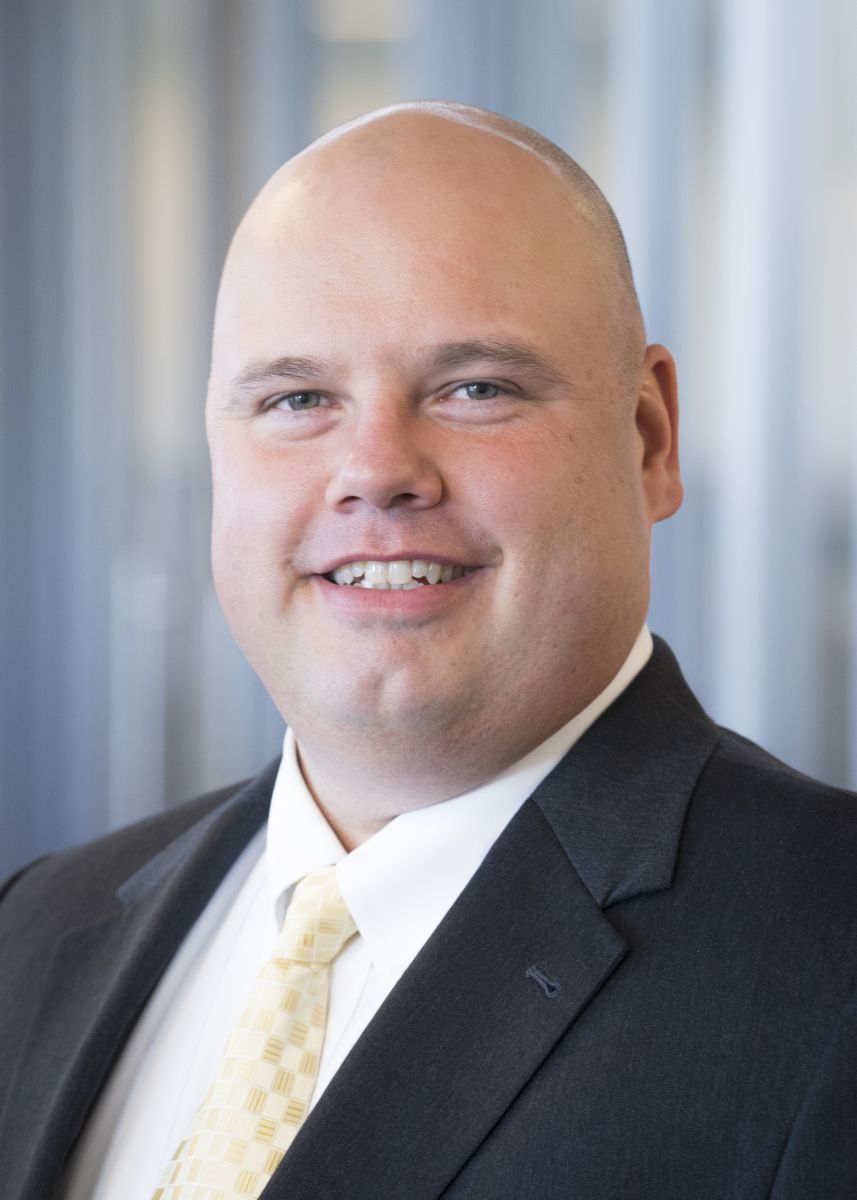 Hartman's research proposal, "Realizing Next-Generation Smart Manufacturing," calls for addressing the societal, environmental, and economic challenges associated with manufacturing, driven by the rapid emergence of new technologies like digital analytics, the Industrial Internet of Things (IIoT), autonomous systems, and robotics.
The research will also focus on the misalignment that exists today between the workforce needs of global manufacturers and contemporary manufacturing-related workforce education. With manufacturing historically being a sociotechnical, community-based activity, Hartman's team will address the technology and policy elements that surround manufacturing.
The Discovery Park Big Idea Challenge was created to spark interdisciplinary research into global problems and to help train teams to work on those challenges together in a way which integrates science, engineering, and an understanding of how society works.
To address the Big Idea Challenge's interdisciplinary research objective, Hartman created a team which includes faculty from the Purdue Polytechnic Institute, Krannert School of Management, Purdue Libraries, and the Colleges of Engineering, Education, and Science. Hartman noted that discussions have also been held with faculty in the Colleges of Liberal Arts and Pharmacy.
"Two cross-cutting threads underlie the research we proposed," Hartman said. "One is the role of technology in the digitalization of manufacturing and workforce development for manufacturing. The other is the role of policy and economics. How does the application of new technology in manufacturing affect the workforce? It's not easy to recognize how the impact of technology will influence policy. That's the reason we created a holistic team which touches nearly every college at Purdue."
Discovery Park will provide $300,000 for the research over two years, and the team plans to use a portion of the funding create a test bed for demonstrating the effect of emerging technologies in manufacturing. Hartman, who directs Purdue's Product Lifecycle Management (PLM) Center, is already planning to collaborate with other Purdue centers such as Birck Nanotechnology Center's roll-to-roll manufacturing lab, the Hangar of the Future Research Laboratory, the Institute for Global Security and Defense Innovation, the Purdue Policy Research Institute, and the Advanced Computational Materials and Experimental Evaluation (ACME) Laboratory. The team will also collaborate with many of Purdue's industrial partners as their research evolves.
Additionally, the team plans to bring people from around the world to Purdue for a manufacturing forum this fall. "In addition to having a meaningful discussion, we hope a forum will demonstrate that Purdue can have a positive impact in smart manufacturing, workforce education, and related policy," Hartman said.
The bonding of new interdisciplinary teams envisioned by the Big Idea Challenge is already taking place.
"Many of us have known each other a long time but haven't previously had the opportunity to work together," Hartman said. "Our team has been active for only a short period, and we're already seeing synergies evolving."
Additional information: