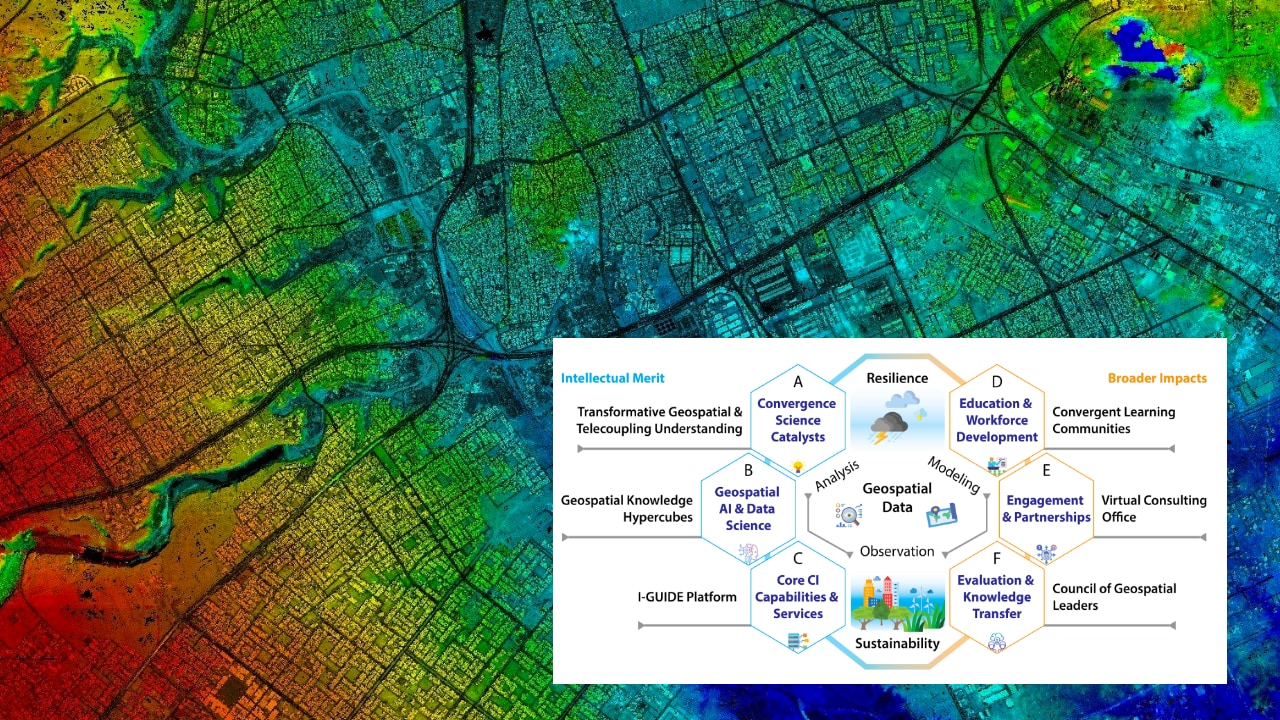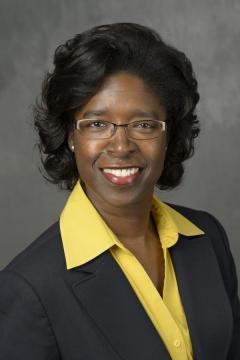 Vetria Byrd, assistant professor of computer graphics technology, and a multidisciplinary research team received a five-year $15 million grant from the National Science Foundation to establish a new institute for geospatial data-driven scientific research. The Institute for Geospatial Understanding through an Integrative Discovery Environment, known as I-GUIDE, will be based at the University of Illinois Urbana-Champaign, and will help researchers better estimate and predict risk and anticipate impacts from natural disasters or climate change.
The principal investigator is Shaowen Wang, professor and head of the Department of Geography and Geographic Information Science at the University of Illinois. The Purdue team is led by Carol Song, senior research scientist in the research computing division of Information Technology at Purdue (ITaP).
Purdue is the largest partner in the coalition. In addition to Byrd, Purdue faculty members involved in the project include Mark Daniel Ward, professor of statistics, Thomas Hertel, distinguished professor of agricultural economics, Iman Haqiqi, postdoctoral research associate in agricultural economics, Venkatesh Merwade, professor of civil engineering, and David Johnson, assistant professor of industrial engineering.
Byrd's contribution will focus on educational and workforce development objectives of the I-GUIDE, including understanding, learning from, and forging connections with communities of practice, designing connections to the I-GUIDE platform to support research-linked learning pathways, and developing innovative instructional and training activities for convergence science education.
"It's exciting to be a part of such an impactful initiative that leverages Purdue's expertise in GIS (geographic information systems), artificial intelligence, data visualization and data science, aimed at bridging disciplinary digital data divides," said Byrd.
See the full Purdue Research Computing article by Adrienne Miller.
Additional information