The College of Technology is sharing in the largest cash grant to Purdue University, officials announced during a special presentation on campus today (Feb. 18). Lilly Endowment Inc. announced a grant of $40 million for five transformational projects in the colleges of Technology and Engineering as well as Purdue Libraries.
For the College of the Technology, the grant will be a catalyst for its transformation through the Polytechnic initiative. It provides greater access to hands-on learning through dedicated student project space as well as curriculum development that will incorporate new learning and teaching methods for today's economy.
New building
The colleges of Technology and Engineering will share funding for the new Innovation Design Center (IDC). Created by and for students, the IDC is a cross-disciplinary, hands-on learning facility that encourages students to learn by doing. The two colleges are working together to develop this state-of-the-art hub for ideation, design and innovation.
Curricula
An additional $3.5 million will assist with transforming curricula to equip students with a deep understanding of a technical subject while integrating the humanities, innovation and entrepreneurship. With the help of the grant, the curriculum will feature a wide range of experiential learning and competency-based degree programs designed to prepare graduates with the workforce skills employers say they need.
"The Lilly Endowment grant provides an immediate impact for our faculty and curriculum development," said Gary Bertoline, dean of the College of Technology. "We will be able to more quickly incorporate new educational strategies that transcend the traditional model of education, which is based on static knowledge delivery and solitary abstract work."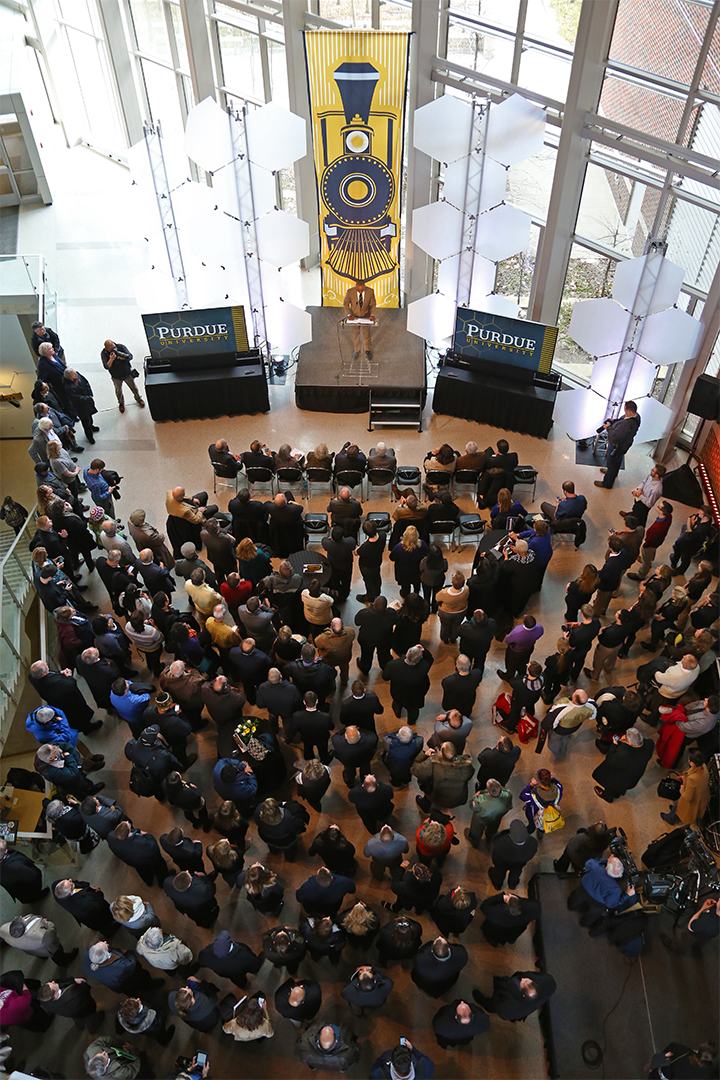 The College of Technology is creating Purdue's first competency-based degree, which could be offered as early as Fall 2015. Based on this work, Purdue University recently became a member of the national Competency-Based Education Network.
All of the planned curriculum enhancements will help the college become more student focused. For example, faculty will transition from subject-matter expert to mentor and coach. In addition, in-semester internships with industry partners will provide real-world experiences for students.
More information