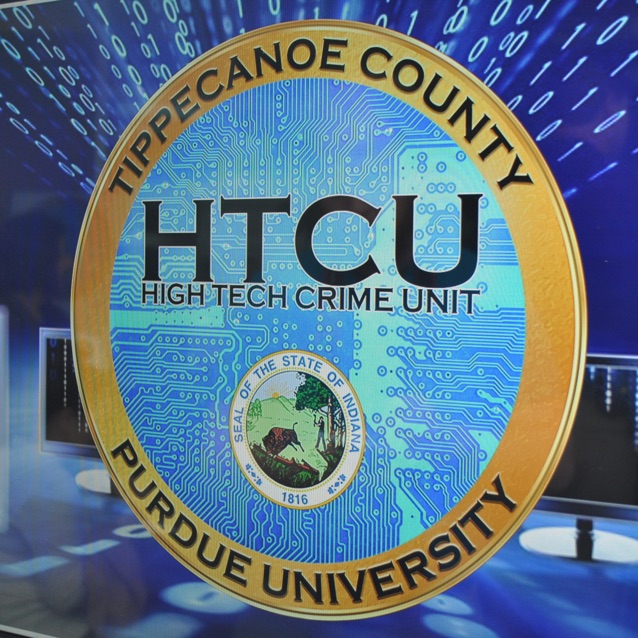 What began as a last-resort attempt to solve a murder evolved into a crime-fighting partnership between the Tippecanoe County Prosecutor's office and Purdue Polytechnic's Department of Computer and Information Technology (CIT). That partnership has expanded again, this time throughout the State of Indiana, thanks to the governor's signing of the High Tech Crime Unit Bill this past April.
In 2010, Patrick Harrington, Tippecanoe County prosecutor, enlisted Marcus Rogers, professor of computer and information technology and assistant dean for cybersecurity initiatives, to help with what seemed like an unsolvable case.
"We had no witnesses, no video, no DNA, no photo and no gun," Harrington recalled. "What we had was an abundance of cell phones. We reached out to Marc Rogers. Dr. Rogers said he had Ph.D. students working in this field who would love to be exposed to real-life data. They worked for two to three months and helped us tremendously."
Harrington said the Purdue students' efforts led to a conviction.
In April of 2021, Governor Eric Holcomb signed the High Tech Crime Unit Bill. The law allocates $3 million to fund 10 civilian-based high-tech crime units across Indiana. The civilian units will be partnered with Indiana universities, where students learning to fight crime will get real-world, hands-on experience as they learn to process electronic devices for evidence.
The bill goes into effect on July 1, 2021.
Additional information