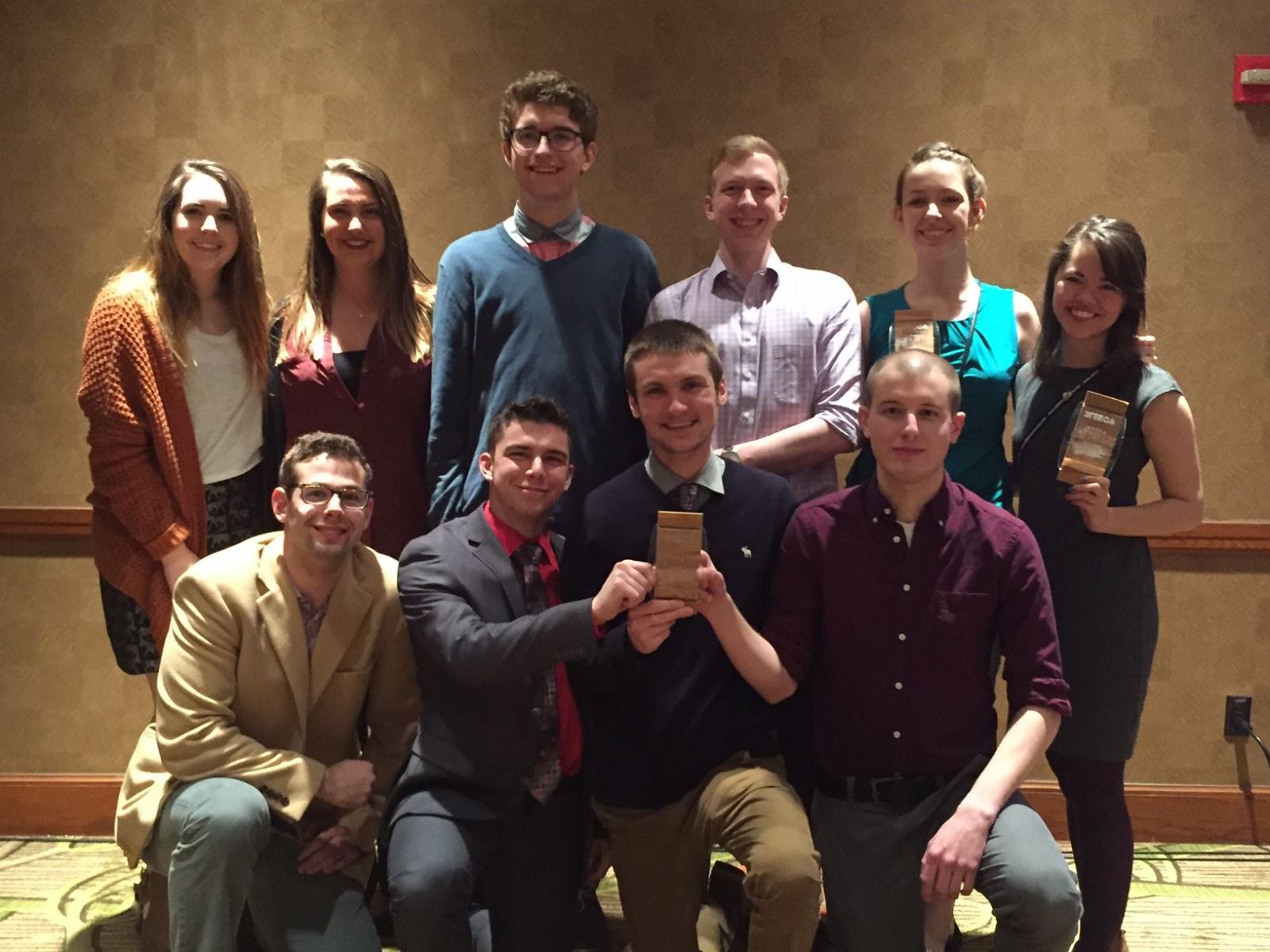 Teams of engineering/technology teacher education students placed first, second, and third in national competitions at the Technology & ​Engineering ​Education ​Collegiate ​Association (TEECA) conference. Molly Brogan, Alexandria Price, Jackson Orr, Andrew Rusnak, Abby Morehouse, Emily Yoshikawa, William Walls, Logan Staples, Mike Croly, and Nate Cool, students in the Department of Technology Learning & Innovation, traveled to Dallas, Texas, for the conference.
They won first place in the Teaching Lesson Competition, which evaluates how well students plan and teach others about a technological topic provided in advance of the conference. During the actual competition, the students' lesson is timed and instructional delivery and material are evaluated.
For the Educational Display Competition, students were required to write a short research paper on a topic of technological or engineering significance, submit a video of the team presenting their educational display, set up their display at the STEM showcase at the conference, and stay with the display to answer questions as needed. The student team won second place in this competition.
The students placed third in the Communication/Video Challenge, which required students to plan and produce media such as a video-based advertisement or to provide information to an audience about assigned topic, such a product, service, issue, or organization. Student teams were required to gather the bulk of the information about the assigned topic necessary to write planning documents and produce the required media within the contests' time constraints.
Other competitions at the 2017 National TEECA Conference included manufacturing, problem solving, a technology challenge, and transportation. The TEECA conference was held during the International Technology and Engineering Educators Association (ITEEA) Conference in March.
Additional information: