Several national aviation leaders and alumni of Purdue's aviation programs will address the future of aviation during special events Oct. 15-18.
The events, planned by the Department of Aviation Technology, are part of the College of Technology's 50th anniversary celebration.
Keri Wright, president and CEO of Universal Asset Management, will deliver a keynote address Oct. 15 titled "#TheJetRoute: Influencing Positive Changes to Inspire Future Generations." Wright earned her bachelor's degree in professional flight and master's degree in aviation management from Purdue. In her seven years as COO, she has grown the company from 44 employees to over 120 globally and expanded the company to global offices on six continents. She has transformed warehouse and UAM aircraft facilities to handle more than five times their original capacity and implemented new technologies in every division and role throughout the company.
Her presentation will be Oct. 15 in Fowler Hall in Stewart Center at 3:30 p.m.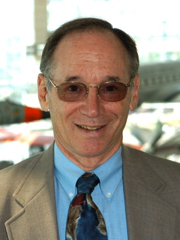 Later that evening, aviation consultant Peter Morton will present "Setting the Stage: Looking Back, So We Can Look Forward." His presentation will be at 7:00 p.m. in Fowler Hall.
A former vice president at Boeing Commercial, Morton had assignments in customer flight crew training, flight operations engineering, marketing management for the 737 and 747, 757 flight deck design, program management, sales operations, and cost management for the 7J7 program. He also served as vice president for the leadership center. He is a past chair of the Aviation Accreditation Board International.
The look toward aviation's future culminates with a symposium Oct. 16. Four panels, including a student panel, will provide a variety of perspectives on "Leading the Future of Aviation and Aerospace."
Speakers for the symposium, which runs from 9:00 a.m. to 3:00 p.m. include:
Donna Beering AT '86, captain, United Airlines
Steve Brown, chief operating officer, National Business Aviation Association
John Burton AT '84, captain, American Airlines
Mitchell Fox AT '80, chief, Flight Operations Section, Air Navigation Bureau, ICAO
Kevin Hiatt AT '76, president, Flight Safety Foundation
Jim Holstein, CEO, Holstein Aviation
James Paulsen AT '83, captain, U.S. Navy, retired
James Raisbeck AERO '61, president and CEO, Raisbeck Engineering
Perry R. (Rich) Sinks AT '90, service operations manager, Off-Wing Civil Small & Medium Engines - AE Programs, Rolls-Royce
John Sluys AT '85, president, Aviation Professional Development, LLC, and captain, Alaska Airlines
The week's celebration will end with an open house Oct. 18 at the department's headquarters, Niswonger Aviation Technology Building. Several facilities will be open for tours, including the Hangar of the Future and the power plant lab. Student clubs will showcase their involvement in the department, and the Purdue fleet of aircraft and flight simulators will be on display from 3:00 to 6:30 p.m.