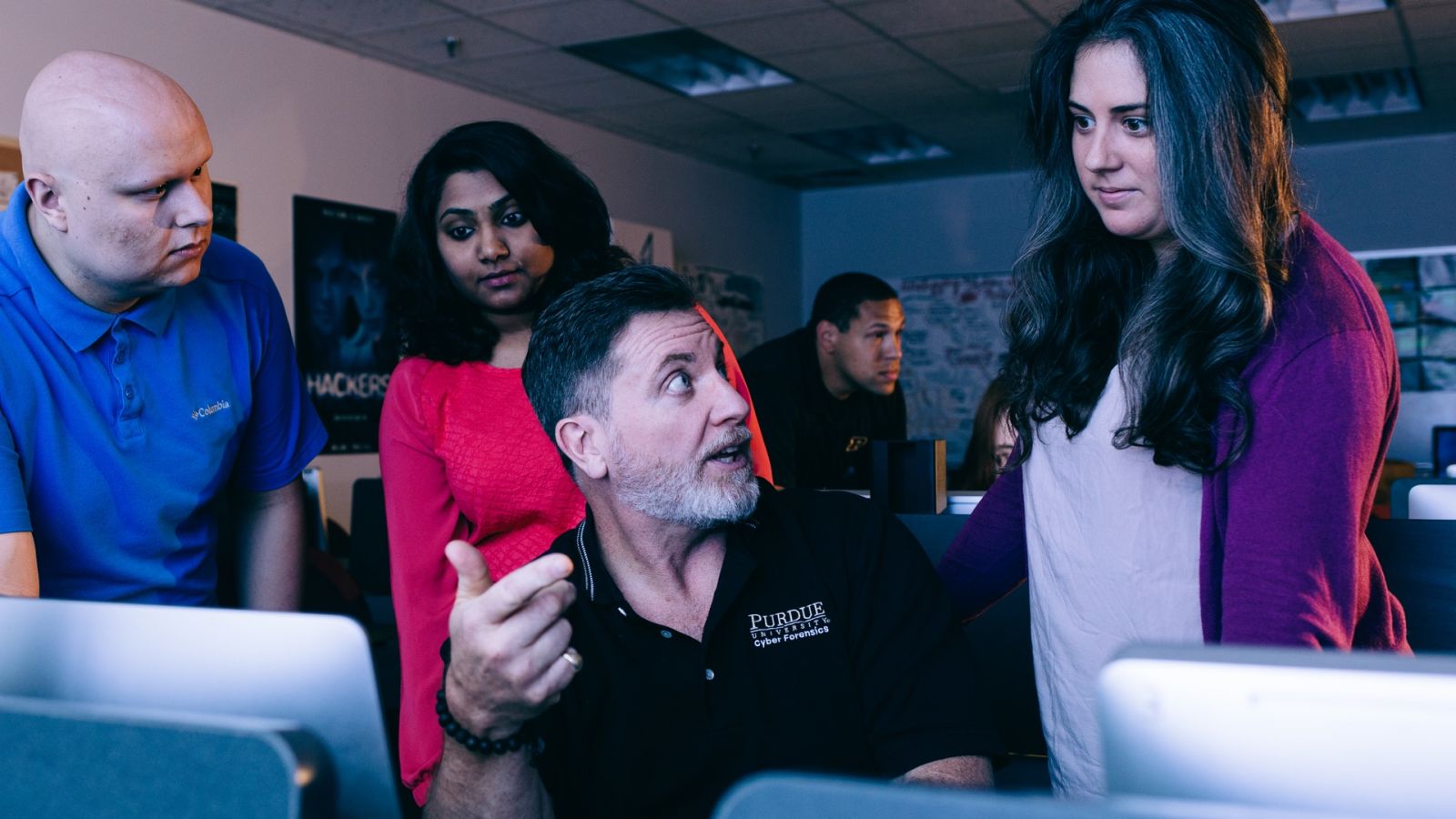 The need for computer experts who can thwart cyberattacks is huge and will keep growing for the next decade or more, according to an online cybersecurity magazine. Purdue University is well positioned to provide graduates ready for work in the field, according to Marcus Rogers.
Illena Armstrong, vice president and editor for cybersecurity magazine SC Media, says the field could add another 1.5 million cybersecurity-specific jobs by 2020.
"The need is not increasing linearly," said Rogers, department head and professor in Purdue Polytechnic's Department of Computer and Information Technology. "The increase is geometric, if not exponential. There's not enough university programs in the United States to put out enough people to satisfy the need now, let alone in the coming years."
Responding to industry needs, the department added an undergraduate major in cybersecurity to its existing graduate programs a couple years ago.
"We're not moving farther away from technology; we're embracing it more and more," Rogers said. "We've seen attacks on garage door openers, smart thermostats, coffeemakers and robotic vacuum cleaners. There's been an attack on pretty much everything that we now have connected."
See the full Indianapolis Business Journal story.
Additional information: