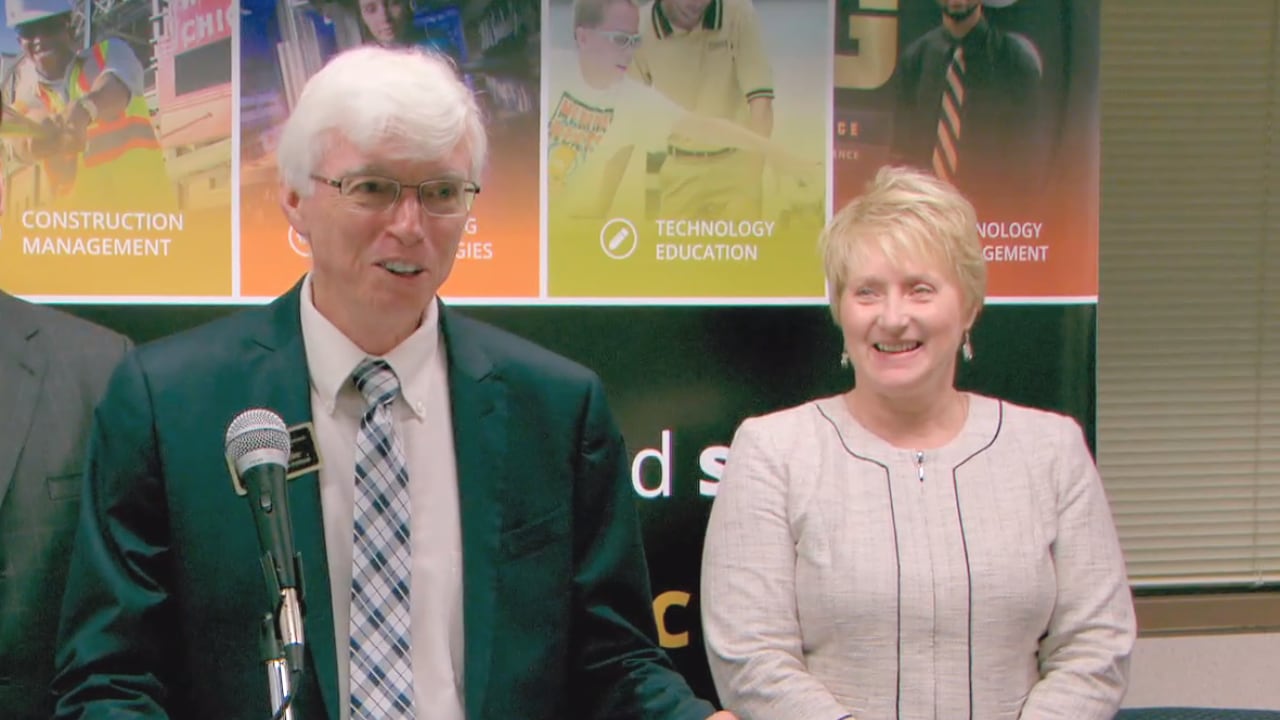 Purdue University's Polytechnic Institute received a $12 million award to develop a program to help fill a growing need for cybersecurity professionals. The grant was announced by U.S. Secretary of Labor Alexander Acosta during a visit to Knoy Hall on Tuesday (July 2).
"Both industry and government have a critical need for cybersecurity experts, and Purdue Polytechnic has an outstanding cybersecurity program," said Geanie Umberger, clinical professor and executive director of the developing Purdue Cybersecurity Apprenticeship Program (P-CAP). "For this grant, we built on that program to propose a multifaceted apprenticeship pipeline that unites industry, government and education in a coordinated effort to develop a highly qualified cybersecurity workforce."
Purdue Polytechnic will engage with key industry leaders and the state of Indiana to develop the training programs. P-CAP aims to prepare more people who are qualified for the 1.5 to 3.5 million cybersecurity job openings that are expected by 2021, according to a 2017 Cybersecurity Ventures report.
"Alongside our public- and private-sector partners, we will work to address employers' cybersecurity workforce shortages and create individual pathways to successful technology careers – all while developing a scalable model that could be replicated in other industries," said Gary Bertoline, dean of the Purdue Polytechnic Institute.
The new program will provide a pathway into occupations ranging from network and cloud operations support to areas including cyberforensics, biometrics and cryptocurrency. Once initiated, P-CAP aims to serve at least 5,000 individuals in its first four years.
The federal funding is part of $183.8 million in grants awarded to private-public apprenticeship programs in key industry sectors, including information technology, advanced manufacturing and health care.
Read the full Purdue News release.
Additional information:

About the Purdue Polytechnic Institute

The Purdue Polytechnic Institute is one of 10 academic colleges at Purdue University, offering undergraduate and graduate degrees in a range of disciplines: aviation, computing, construction management, engineering technology, technology leadership and technology education. In addition to Purdue University's main campus in West Lafayette, Indiana, Purdue Polytechnic offers select degree programs in nine Indiana communities.