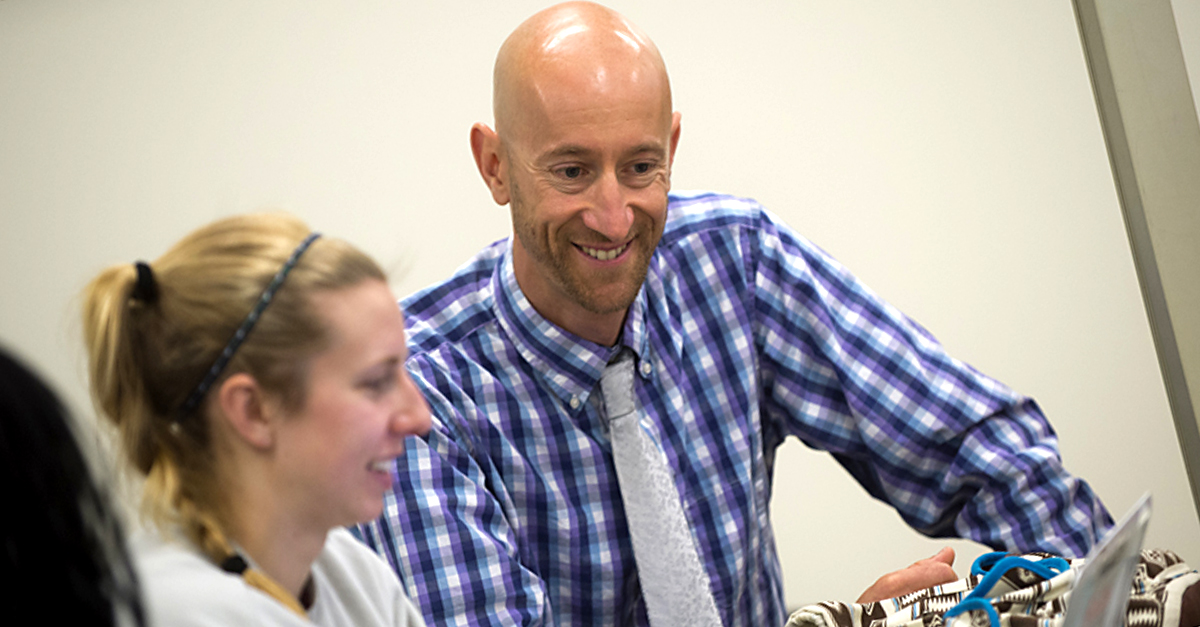 Nathan Mentzer, associate professor of engineering/technology teacher education at Purdue University, will be honored this spring with the Distinguished Technology and Engineering Professional designation from the International Technology and Engineering Educators Association (ITEEA).
The honor recognizes educators who have demonstrated a high level of competence and professional activity in the field of technology and engineering education.
"I'm driven by the belief that students learn through a constructivist approach, where they need experiential learning opportunities and mentorship rather than didactic lecture," Mentzer says.
In addition to teaching and research, Mentzer acts as a consultant for educational organizations and others in the manufacturing industry across the country and internationally. He draws on all his experiences and research results to improve learning for first-year Purdue Polytechnic students, engineering/technology teacher education majors and other Purdue education majors.
He earned his doctorate in curriculum and instruction with a concentration in engineering and technology education from Utah State University. He earned both his master's degree in curriculum and instruction and bachelor's degree in technology education from Montana State University.
ITEEA will present Mentzer's honor at its national conference in Dallas, in March.