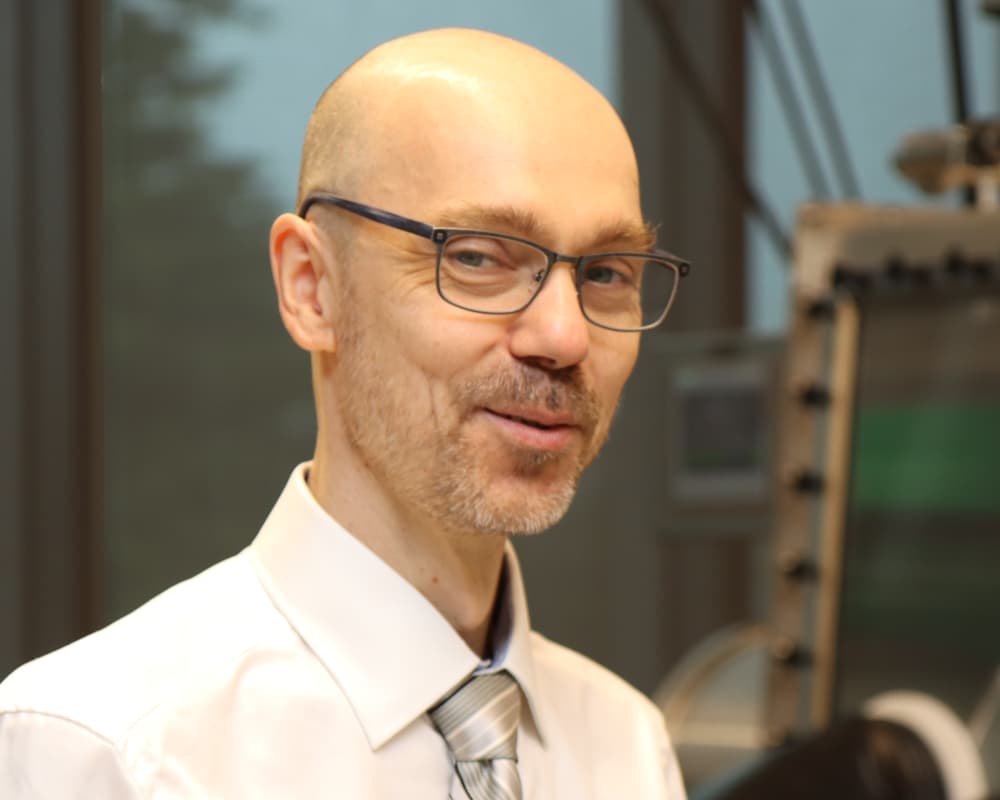 Robert Nawrocki, assistant professor of engineering technology, received the 2021 Young Investigator Award from the Office of Naval Research (ONR), which, as an executive branch agency within the Department of Defense, provides technical advice to the Chief of Naval Operations and the Secretary of the Navy.
Within the ONR, Nawrocki is associated with the Cognitive Science for Human Machine Teaming program, which seeks to develop socially compatible intelligent systems that enhance or replace humans and excel as teammates, trainers and assistants across a range of operational purposes for human machine teaming. His research concentration areas include cognitive architectures, human-machine systems, applied and cognitive systems, social cognition and theory of mind.
At the Purdue Polytechnic Institute, Nawrocki's research interests include physically flexible organic electronics with applications in biopotential monitoring and soft robotics, as well as neuromorphic systems, smart materials and neuroscience. Highlights of his research career include the fabrication of the world's thinnest organic electronics skin, fitted with organic transistors and tactile sensors, polymer neuromorphic circuitry, a biologically inspired "brain," implemented with organic transistors and organic memristors, capable of simple pattern recognition.
"Organic electronics benefit from, among other things, being compatible with soft and squishy biological tissue," said Nawrocki. "Neuromorphic systems aim to mimic biological computing paradigm. In this research, we explore combination of the two. One example would be the development of a new class of longer-lasting and less-damaging smart brain implants that could allow for low-power, on-site decoding of 'language' of biological neurons and interfacing with external electronics."
"We are thrilled that Nawrocki's research has been recognized by the ONR through the YIP award," said Carrie Berger, executive associate dean for Research and Strategic Initiatives and interim dean of Purdue Polytechnic. "This project exemplifies the type of interdisciplinary research in which Polytechnic faculty excel. This project pushes the boundaries of what is possible to create an edge effect that will have far reaching broader societal impacts."
"Dr. Nawrocki is an interdisciplinary researcher who excels in the research laboratory as well as the classroom, as he brings the forefront of electronics to our undergraduates," added Ken Burbank, professor and head of the School of Engineering Technology.
Nawrocki said such advancements in smart brain implants could, one day, help paralyzed people to walk or possibly enable deaf people to hear.
Additional information