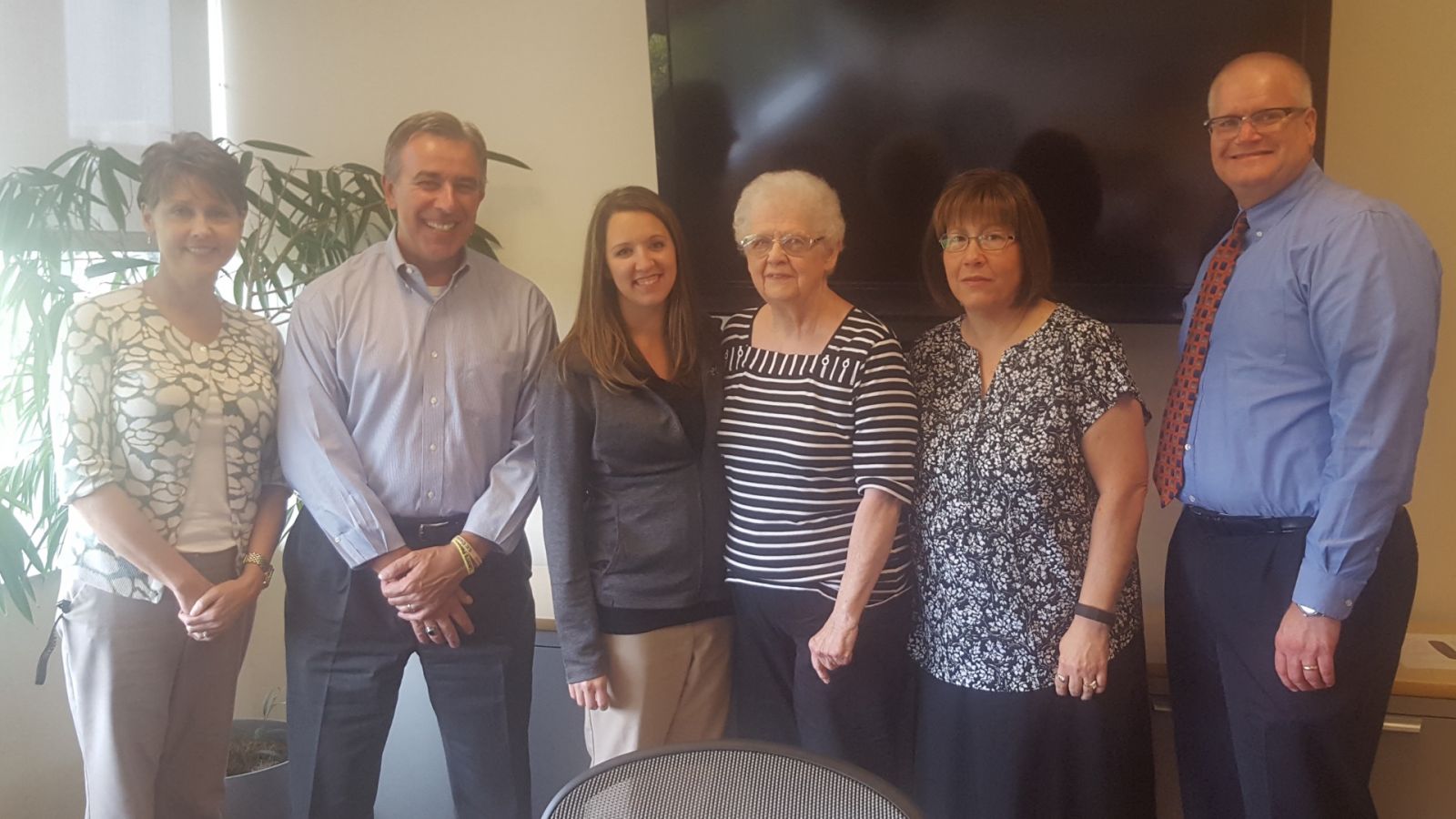 A new endowed scholarship at Purdue Polytechnic Columbus honors the late Helen and Adrian Minnick, who were active in promoting both educational and community initiatives.
The first Helen and Adrian Minnick Scholarship will be awarded in fall 2018 to a student pursuing a degree at Purdue Polytechnic Columbus.
The scholarship was created through a gift from the Minnicks' daughter, Sandra Oliverio ('64 HHS – Foods & Nutrition in Business). Oliverio, a retired dietitian and loyal Boilermaker, is celebrating 40 consecutive years of giving to Purdue in 2017.
"This extraordinary gift will have a great impact for our students," said Joe Fuehne, director of Purdue Polytechnic Columbus. "We are excited to offer this scholarship opportunity to our students, and we are humbled by the generosity of Sandy's gift. This will allow a student, who may not have had the means to do so otherwise, to pursue a Purdue degree in Columbus."
The Minnicks were long-time residents of Columbus, and Adrian graduated from Purdue University in 1939. After a 30-year career at Arvin Industries, an international manufacturing company, he retired in 1980 as vice president of administration. In retirement, both Adrian and Helen were active community volunteers. Adrian may be best remembered for his portrayal of the "Little Old Man Who Couldn't Read" at area schools for 20 years.