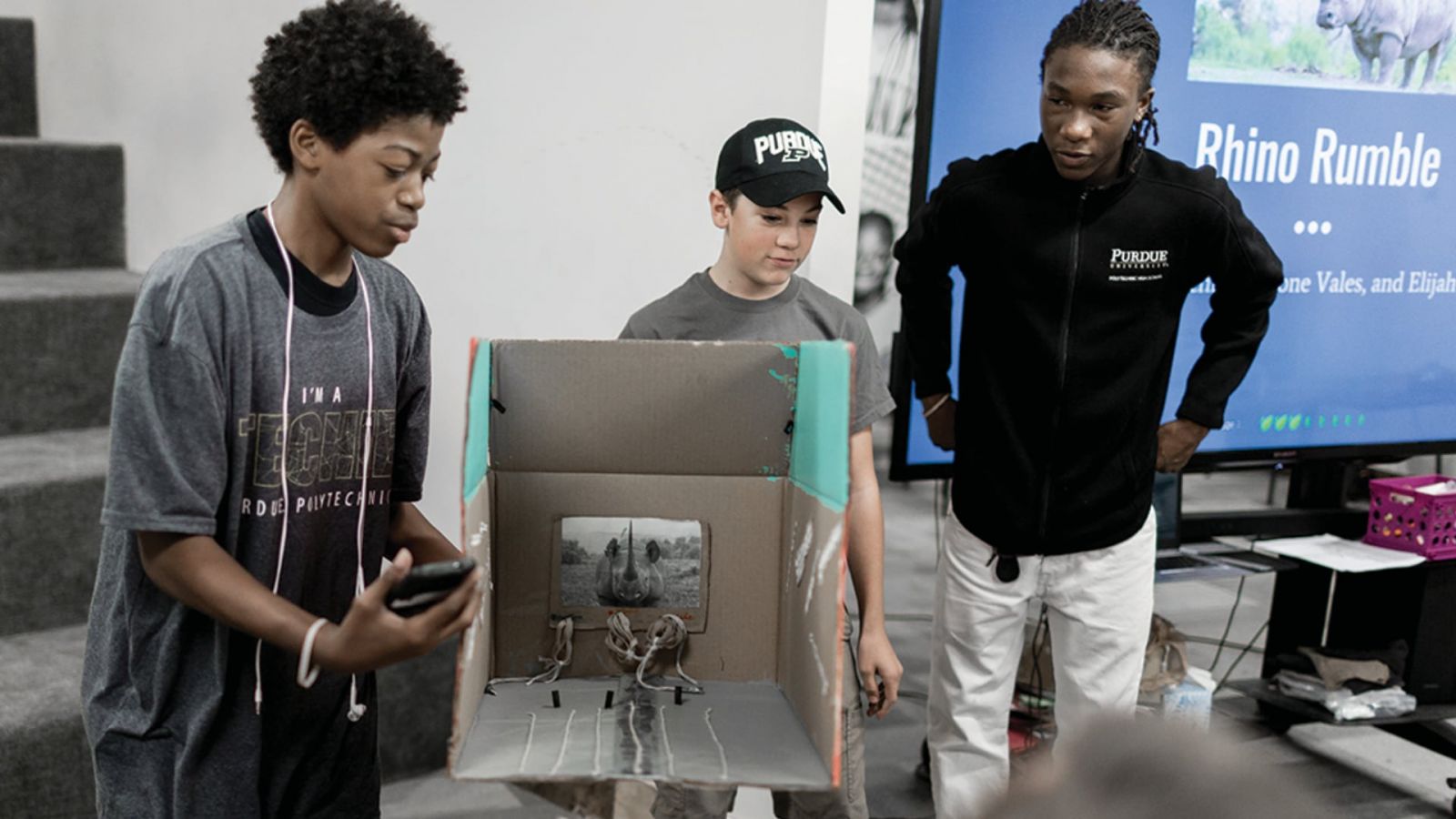 Purdue Polytechnic High School, a tuition-free public charter school aligned with Purdue University, opened its second Indianapolis location on Broad Ripple Avenue in fall 2019. The new school has the same goal as the original downtown location: preparing students for success beyond high school through rigorous coursework that places extra attention on science, technology, engineering and math (STEM).
"With our second campus, more Marion County students now have access to our hands-on STEM-based curriculum that teaches students the skills and knowledge to succeed in a 21st-Century economy," said Scott Bess, head of schools.
Keeanna Warren, principal at the new location, said that Purdue Polytechnic High School is passionate about making sure underrepresented minorities have access to high-quality education.
"We'll know that we're successful once we increase that pipeline of students who are academically and socially prepared for the workforce or for any post-secondary education they pursue," said Warren.
The Broad Ripple location, known as Purdue Polytechnic High School North, has an initial enrollment of about 70 first- and second-year students. Additional classes will be added in 2020 and 2021.
The downtown location, which currently has about 400 students, will enroll all four high school grades for the first time beginning in fall 2020. The first senior class will graduate in spring 2021.
Both schools are operating at temporary locations. The downtown school, currently located at Circle Centre Mall, will move to the P.R. Mallory site on East Washington Street after renovations are complete. The north campus, currently operating in a converted office building, is searching for a permanent site in the area.
Purdue Polytechnic is considering options to open additional high schools around Indiana in the coming years.

Additional information: