More than 130 middle and high school students convened on the Purdue campus in late February for the annual state competition of Indiana's Technology Student Association (TSA). According to the Indiana TSA website, the group's mission is to "to inspire student members to prepare for careers in a technology-driven economy and culture."
Indiana TSA is made up of more than 200 students from across the state who are interested in STEM (science, technology, engineering and math). The annual competition brings these students together to display their solutions to a variety of challenges including architectural design, computer integrated manufacturing, engineering design, structural engineering, and dragster design.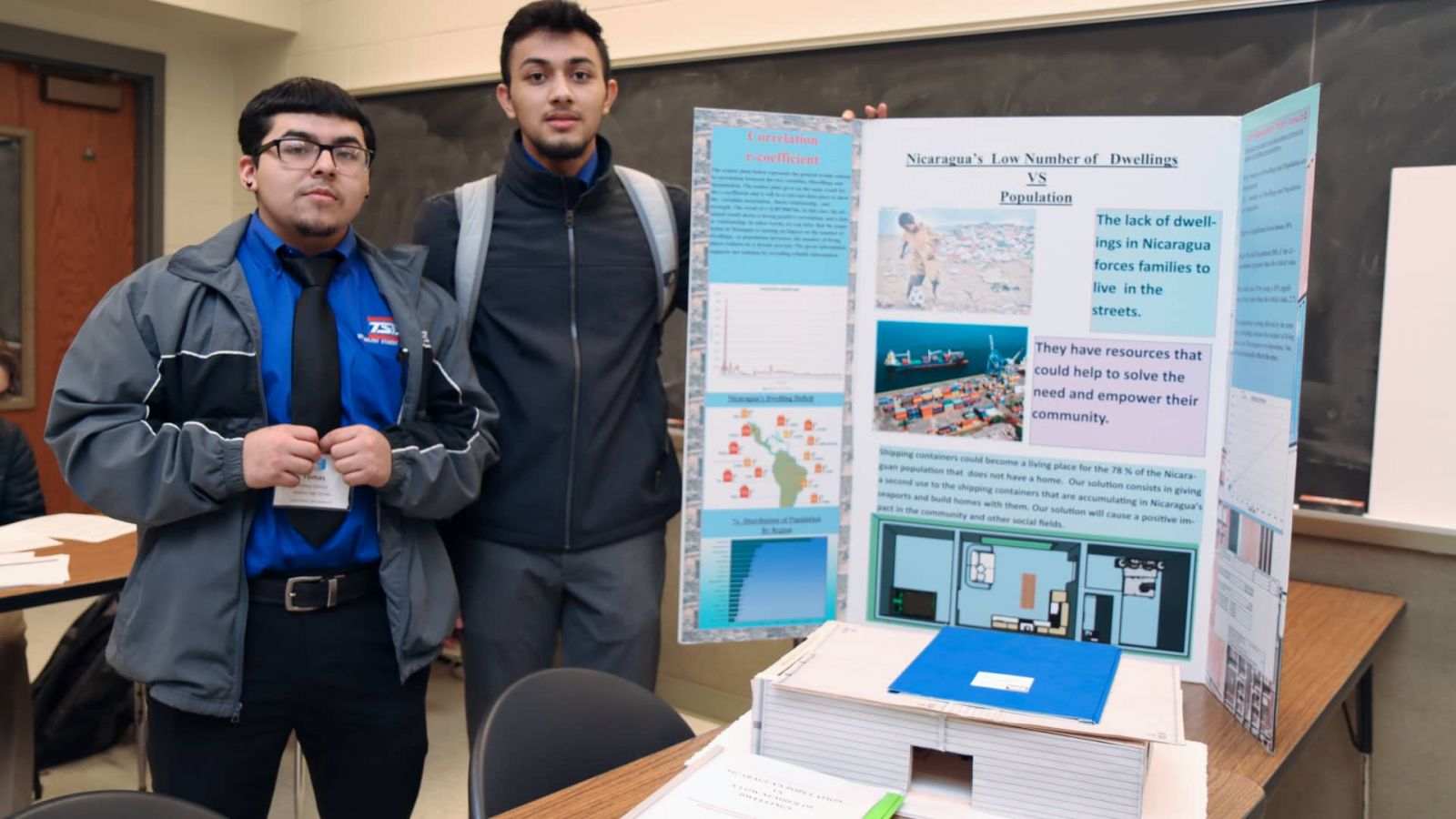 TSA advisors promote technical literacy and leadership with their student membership and prepare members to be successful inventors, designers, creative problem-solvers responsible citizens and leaders in a technological society. Nathan Mentzer, associate professor of technology leadership and innovation, hosted the event.
Mentzer is the acting president of the Indiana TSA board of directors, and his experience with TSA makes him especially qualified for the role. He became involved as a seventh-grader in Pennsylvania, ultimately becoming TSA president during his senior year of high school. As a college student, he was a TSA judge at the Pennsylvania state level and, as a teacher in Montana, he was a TSA event coordinator and student advisor.
"Leadership and technological literacy is the focus for STEM education's career and technical student organizations," said Mentzer. "Any student with an interest in being technologically literate and being a leader in their community or field would excel in both TSA and the Polytechnic."
Nationally, the TSA is comprised of more than 250,000 students.
Additional information