The Purdue Research Foundation reported that Anu, a startup company founded by Purdue Polytechnic alumni Ivan Ball and Scott Massey, has received $200,000 of Indiana state funding to achieve their manufacturing goals.
Ball and Massey's company was awarded by Indiana's Manufacturing Readiness Grant (MRG) to mass-manufacture "aeroponic seed pod consumables."
Anu uses these seed pods within a larger system they produce, which altogether functions as a "smart garden appliance." The small, fully automated, in-home greenhouse grows daily servings of produce from subscription seed pods.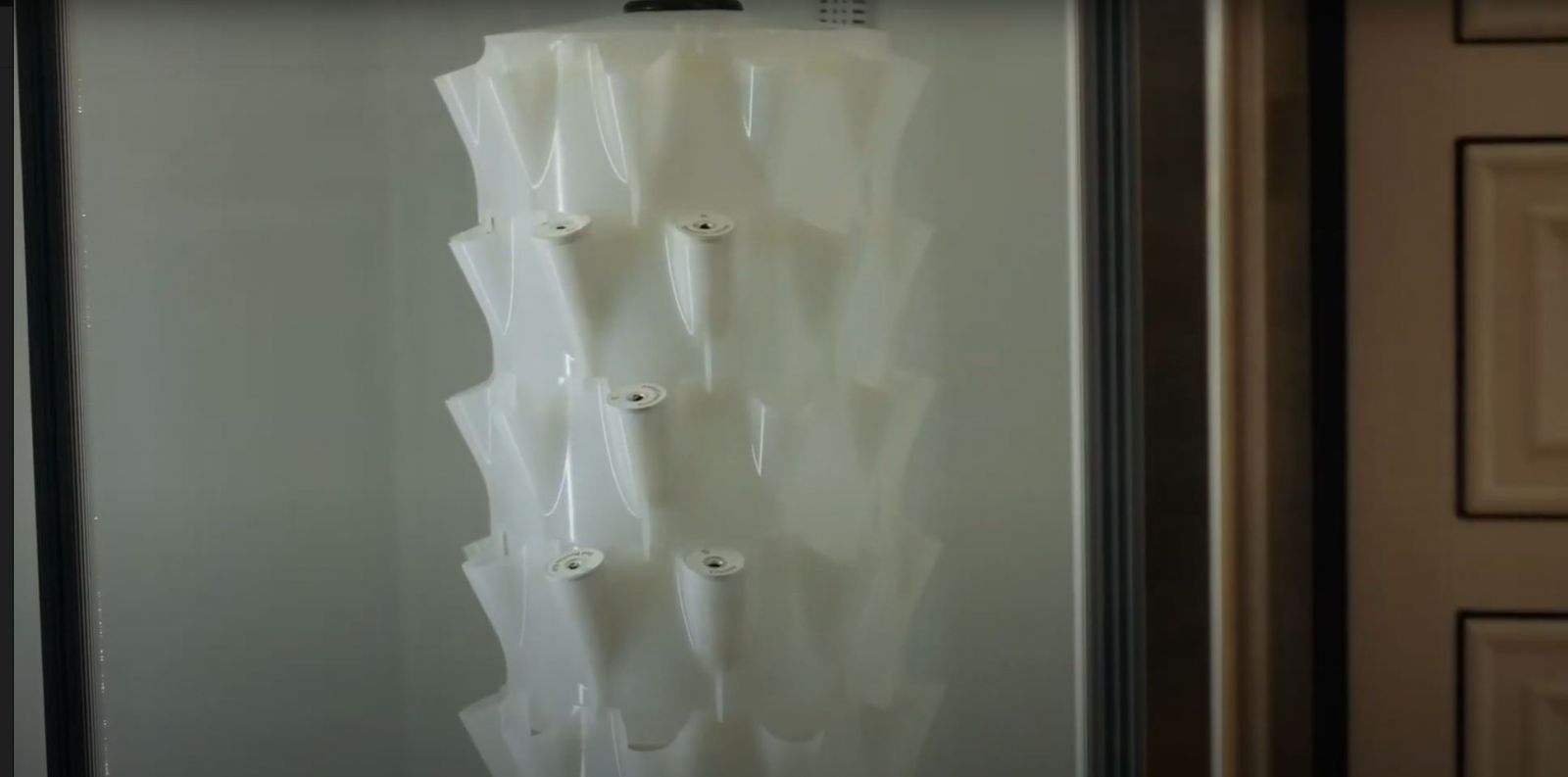 Aeroponics is a form of hydroponics, or growing plants without soil. Massey said the pods empower consumers to grow fresh, high-quality produce including most leafy green vegetables, culinary herbs, ornamental/flowering plants and an increasing number of fruiting plant varieties such as peppers, tomatoes and more in a controlled environment.
"Our cultivation chambers use deep-learning, computer-vision algorithms to produce higher yields than other controlled-environment agriculture technology," Massey said. "The chambers consume less energy and more than 95 percent less water than conventional field farming. With zero use of pesticides or preservatives, they represent an environmentally friendly solution for year-round accelerated growing."
Ball and Massey are 2017 graduates of Purdue Polytechnic's School of Engineering Technology, with degrees in electrical engineering technology and mechanical engineering technology respectively. Both of them worked on a project spearheaded by Cary Mitchell, a Purdue professor of horticulture and plant physiology. The project is designed to allow NASA to grow sustainable food on the International Space Station with LED lighting and a controlled environment.
Conexus Indiana recently named Massey to the Conexus Indiana Rising 30 Class of 2023, which recognizes distinguished advanced manufacturing and logistics professionals under the age of 30.
Massey said he and his colleagues appreciate support from Conexus for the Rising 30 recognition and from Indiana's MRG for the $200,000 award.
"It was only a few years ago that I was a Purdue University student with an idea and the drive to bring it to market—to empower everyone to grow their own produce," Massey said. "Conexus has done a phenomenal job extending these resources and recognition to make this idea a reality as we continue growing [our] team, creating jobs and attracting more talent [to] Indiana. [The state's] support for small businesses is not just unparalleled, but Indiana's long-standing history of advanced manufacturing has resulted in it being the best [headquarters] for us."
Additional information