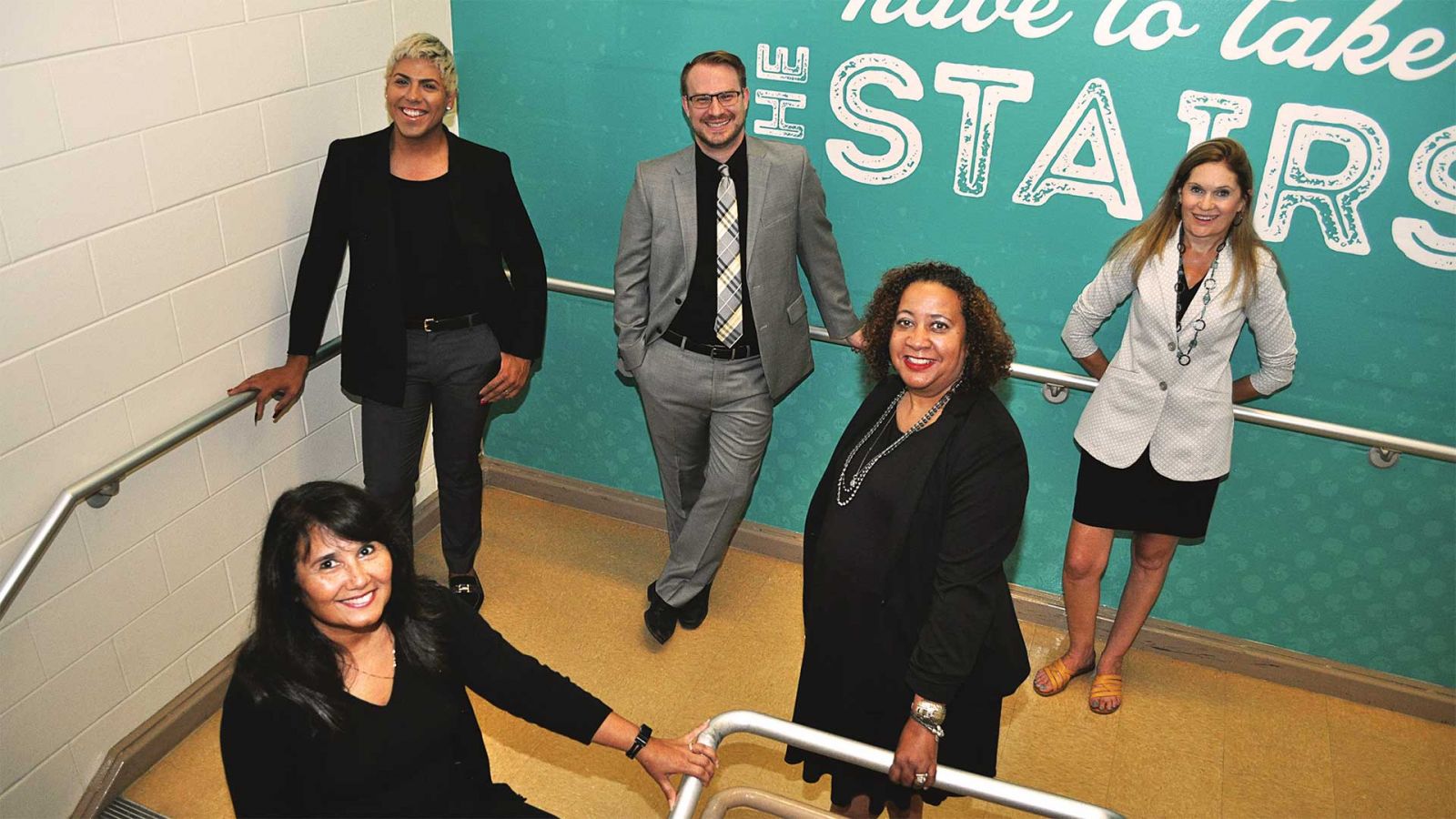 Purdue Polytechnic's Office of Recruitment, Retention and Diversity (RRD) is made up of five individuals who assist and encourage high school students on their paths to college, and Polytechnic students on their paths through college.
They recognize the innovative potential within all students, and connect them with the opportunities for success that the Polytechnic offers. Their doors are always open.
Of what achievement are you especially proud?

"The retention rate for my Tech 101 class (TECH 10100 - Women In Technology: Exploring The Possibilities) is outstanding! Students who take Tech 101 have higher first-year retention rates than students who do not take the class."
Antonia (Toni) Munguia
Director of Recruitment, Retention and Diversity
What is your favorite part of your job?

"I'd like to thank Toni Munguia for convincing me and my family that Purdue Polytechnic was a place where I would have a seat at the table and be celebrated for being a woman in technology." —Colleen Denunzio, BS computer and information technology '19"I enjoy helping families and students make Purdue Polytechnic their college of choice. I also enjoy helping my RRD team be successful! Every day is different and I like having new challenges to solve.
Guillermo Morgado-Rodriguez
Administration
"Seeing a prospective student's eyes light up when they learn about a degree that matches their goals – and how they will be prepared for their careers – makes my job amazing!"
Ryne M. Kerchner
Associate Director of Recruitment
What advice do you have for incoming students?

"Don't let distractions get in the way of achieving your goals. Purdue has plenty of resources available on campus and in the Polytechnic to help you succeed."
Cathy Pullings
Recruitment and Diversity Coordinator
What is your advice to students, both incoming and graduating?

"Don't be afraid to try new things. This is how you grow, how you learn about yourself and others. Trying new things is how you change the world."
Cyndi Lynch
Associate Director of Retention and Diversity

Additional information: