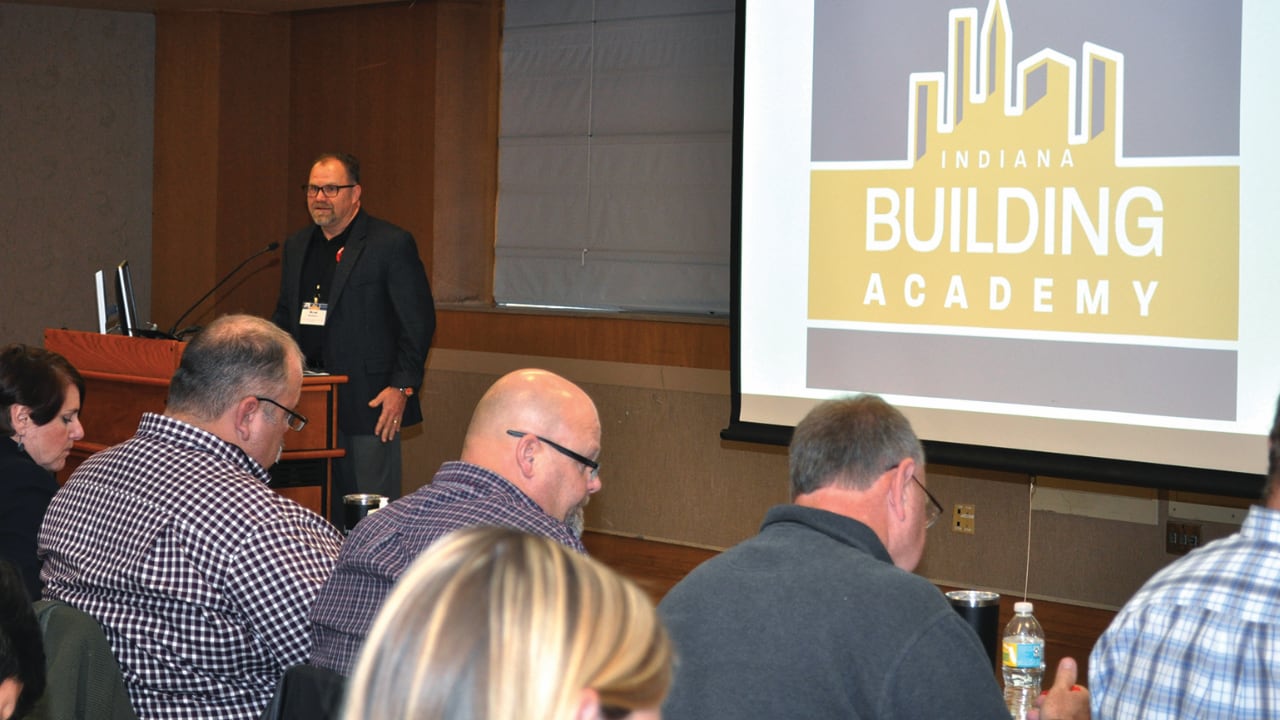 The Purdue Polytechnic Institute's School of Construction Management Technology (CMT) held their inaugural Indiana Building Academy, a one-day conference for building industry professionals in the public, private and nonprofit sectors, in November of 2018. Indiana State Building Commissioner Craig E. Burgess and Indiana State Fire Marshal James Greeson were keynote speakers. Topics ran the gamut of industry needs and included an introduction to the state's building plan review process, an exploration of community-based design for nonprofits and information regarding the Americans with Disabilities Act, including ensuring buildings are ADA-compliant. The event was so successful, a follow-up conference was organized for November 12, 2019.
"Our goal is not to repeat this event but to continue to grow it, with subject matter experts," said Burgess.
Bradley Benhart, associate professor of practice in CMT, explained how the inspiration for the conference came from the desire to increase communication and share best practices with professionals throughout Indiana's construction industry.
"The building commissioner approached us as partners to help support his office on a variety of fronts. The Building Academy was born from that partnership," said Benhart. "It was great, from an education standpoint."
The conference provided opportunities for CMT students to meet construction industry professionals and engage in real-world business discussions.
Conner Batchelder (BS construction management technology '19) attended the 2018 Building Academy. He graduated in May and began working for JE Dunn Construction in July. Batchelder is a field engineer, working on JE Dunn's parking addition and consolidated rental car facility project at the Portland International Airport, a $300 million project scheduled for completion in the spring of 2021. In his new, employed role, Batchelder sees the Building Academy as a continuing networking opportunity for industry professionals from throughout Indiana.
"The Building Academy allows professionals to connect with the younger generation entering the workforce, get a taste of Purdue's CMT program and make valuable industry connections themselves," Batchelder said.
Batchelder also acknowledges the Building Academy event for helping him transition from a student to a working professional.
"The Building Academy certainly helped me as I was stepping out of my role as a student and into my new role as a member of a diverse project team," said Batchelder. "The event gives students the chance to relate with, learn from and collaborate with different industry professionals of all ages. My takeaways from attending the academy have certainly been applied in my new position, and I'm thankful to have had the opportunity to attend."