The International Technology and Engineering Educators Association (ITEEA) honored STEM Guitar with the professional organization's Gerhard Salinger award. The annual educator honor recognizes outstanding K-12 teachers and programs that promote the study of STEM (Science, Technology, Engineering and Math) through a technological or engineering design activity.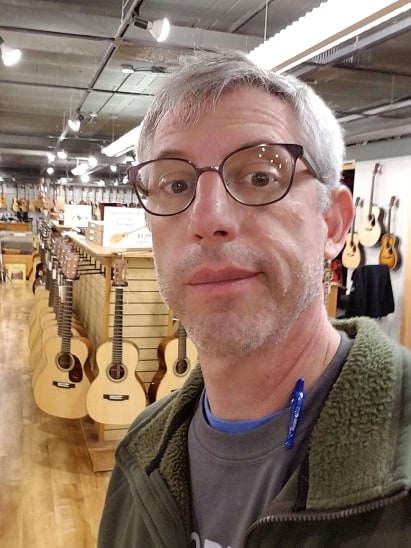 STEM Guitar is a National Science Foundation-funded project, now in its tenth year, that teaches STEM subjects to high school students through guitar making. Purdue's connection to STEM Guitar is Mark French, professor of mechanical engineering technology and dedicated guitar enthusiast. French is part of the six-member team of educators receiving the award, along with a professor from Sinclair Community College in Dayton, Ohio; three high school technology education teachers from Indiana, Pennsylvania and Washington and a professor from Wake Forest University. And although French is not directly involved with K-12 students, he and his colleagues have indirectly brought lessons in STEM to more than 20,000 K-12 students.
STEM Guitar's direct participants are classroom teachers of high schools and community colleges. They gather at professional development sessions held across the country by the STEM Guitar team. During 50-hour workshops, the team teaches the educators how to build electric guitars from kits that French and his colleagues designed, using a textbook that French wrote. Upon returning to their respective schools, those classroom teachers, in turn, teach guitar building to their students as a means of incorporating lessons in STEM. Hundreds of teachers from across the country have participated in STEM Guitar's programs.
"Through this project, we have become part of this community of businesspeople, engineers and artisans," said French. "It's a great group and I'm really pleased to be part of it. I get to combine something that I just love doing with an activity that really does make the world a little bit better place. It really does help people. That feels pretty good."
Additional information