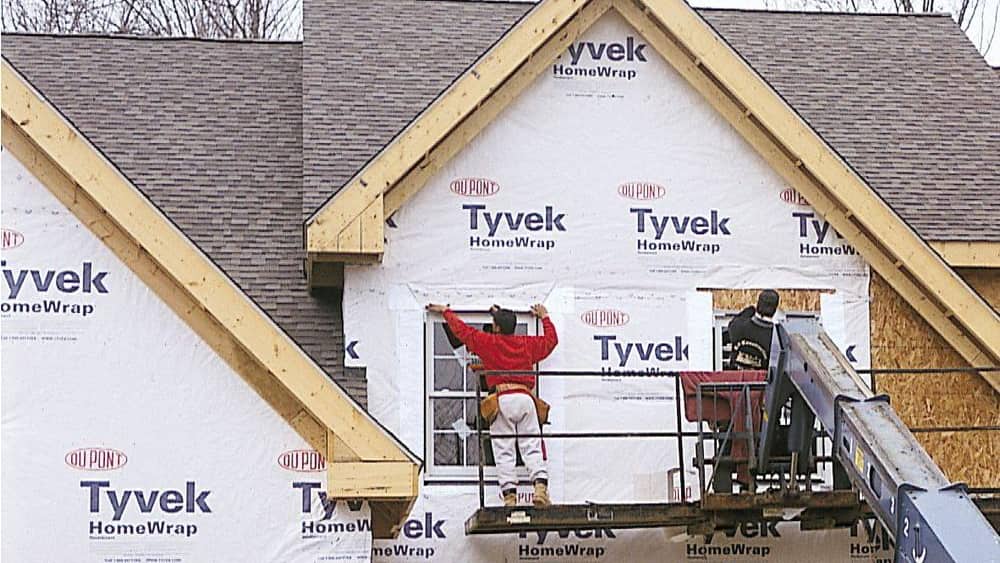 Makers, the volunteer group of Purdue faculty, staff and students that have been manufacturing hospital-grade personal protective equipment (PPE), is looking for volunteers to cut and sew Tyvek into isolation gowns. Tyvek is a synthetic, waterproof material that is very difficult to tear but can be easily cut with scissors.
Nathan Hartman, the Dauch Family Professor of Advanced Manufacturing and head of Purdue Polytechnic's Department of Computer Graphics Technology, is leading Makers' efforts. The group has expanded to make isolation gowns for first responders and healthcare workers who are battling the COVID-19 virus.
The demand for the isolation gowns is great, so Hartman sought volunteers to cut or sew the gowns, ideally from home.
"We have requests for 500 gowns that need to be filled ASAP," said Hartman. "We need volunteers to come to campus to help lay out and cut the gowns, or to sew sets of gowns. No particular experience is needed to help with the cutting, but for sewing, it helps to have some experience."
Volunteers may sign up for one or more shifts between May 18 and May 22 by completing the form at https://purdue.ca1.qualtrics.com/jfe/form/SV_bwOXzGBf9LrQ8EB. Hartman is asking volunteers to wear a mask to participate on campus. Training is also being offered for sewing gowns at one's own home or workspace.
The efforts to create isolation gowns with volunteers began April 27. Makers began manufacturing safety glasses, face shields and disposable connectors for ventilators in early April.
Additional information