Construction Advisory Council - CAC
"Industry Partners for the Future"
The Purdue University School of Construction Management Technology is committed to excellence in learning, discovery, and engagement in and for the construction industry. The purpose of the Construction Advisory Council (CAC) is to support and promote the Construction Management program.
The CAC will meet two times per year with special committees meeting as needed. The Executive Committee of the CAC will provide leadership to the CAC, and will be composed of the "Industry Partners of the Future" plus individuals. The term of the appointment to the CAC will be from July 1 to June 30 of the following year.
Meet our 2020-21 Construction Management Technology Executive Committee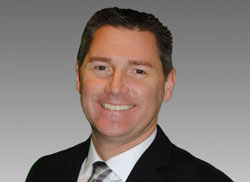 President
Charlie Barnard
Hensel Phelps
Purdue BCM Alum 1992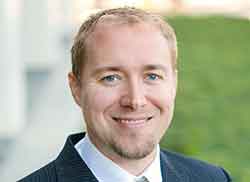 1st Vice President
Dan Christopher
Helix Electric
Purdue BCM Alum 2008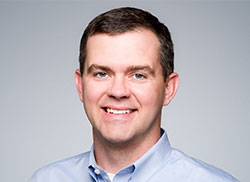 2nd Vice President
Bryan Morris
Executive Construction
Purdue BCM Alum 2011
CAC Membership

Corporations - "Industry Partners for the Future" $4,000

Any corporation that participates in the "Partners for the Future" is entitled to designate one representative and one alternate of the corporation to participate in the activities of CAC and to serve on the Executive Committee. Industry Partners may attend the BCM Career Fairs at no additional charge.
For more information on joining the CAC please contact Heather Hassenplug (765) 494-3566
2020-2021 Construction Management Technology Construction Advisory Council Members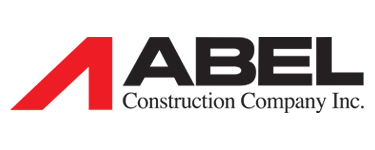 ABEL Construction specializes in general contracting and construction management, design build, IPD and facilities maintenance. We are one of the largest contractors in the Kentuckiana region and have helped build some of the area's most recognizable landmarks. Our construction experience and expertise is unmatched—but we didn't earn it over night…

If you don't provide high quality work, you won't last long. It's that simple. Hunt Construction Group has been around for more than 65 years. That says something about our product. Hunt was built on a simple, yet powerful, philosophy: Do the job right. It's proven to be our lasting foundation. Strong client relationships are as important to us as our construction expertise. Both are needed to get the job done on time, in a cooperative manner, and in a way that meets the client's needs. We understand that at the end of the day, we both want the same thing - something we're proud to put our names on.
A M King is a fully integrated design, construction, facility maintenance and property services company that successfully delivers quality projects in the sectors of food processing, cold storage, distribution, industrial, manufacturing, and commercial facilities throughout the United States. For more information, head to www.amkinggroup.com.

Anning Johnson is one of the largest specialty drywall contractors in the United States. Through ten Anning Johnson district offices we offer a wide range of contracting operations to general contractors, owners and developers with an emphasis on drywall systems, acoustical ceilings, framing, carpentry, metal deck, EIFS, lath and plaster, insulating concrete roof decks, spray fire-proofing, painting and decorating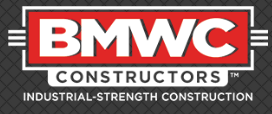 BMWC tackles the world's toughest, most daunting industrial construction challenges. We find solutions where others can't. That's what sets us apart.
Our work encompasses an array of industrial sectors, including aerospace, chemical, electric power, food and beverage, oil and gas, pharmaceutical and biotechnology, refining and semiconductor. We work for some of the most progressive, innovative companies in North America. They trust us with their most difficult projects because they know we leave no room for error, shortfalls, or indecision—and because our work speaks for itself.
BMWC has been in business since 1955. It's our unwavering commitment to safety, keen eye for detail and highly specialized capabilities that have kept us growing and thriving for so many years. Our clients know they can count on us because we hold ourselves to a higher standard than anyone else in the business. If you can't afford schedule delays, we're the team to call.
We believe that a company's success is based on its people—and its leadership. Our leadership understands the importance of being hands-on with our clients. In fact, most of our project managers are also owners of the company. So if you have a question on a jobsite, you're in direct contact with the people in charge.
When there's absolutely no room for error, no matter the size of the job, we're the people who get it done right. We solve the world's most difficult industrial construction challenges every day. That's what makes us your industrial-strength contractor of choice.

​The Boldt Company is a fourth-generation family- and employee-owned professional construction services firm that has been in operation since 1889. Headquartered in Wisconsin, Boldt has 14 offices throughout the United States. We provide professional construction services to customers in a variety of industrial, education, healthcare, commercial and renewable energy markets nationwide. Boldt is one of the country's leading sustainable construction companies and has been recognized as one of the safest companies in America.

Founded in 1967, Bowen Engineering Corporation is a General Contractor with operation centers and projects located throughout the country. Our team performs work for clients with diverse needs, inclusive of the Power/Energy, Water/Wastewater and Industrial markets.

Brandenburg, established in 1968, is one of the nation's largest demolition firms with a staff in excess of 700 full-time permanent employees. Brandenburg provides comprehensive asset retirement services for total plant closure as well as selective demolition designed to enhance the efficiency and profitability of ongoing plant operations. Brandenburg self-performs associated services including environmental assessments, remediation, scrap management, site preparation, electrical and mechanical utility construction and relocation, equipment salvage and rigging.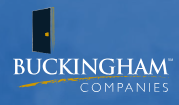 At Buckingham, our standard is to push the standard. We take a custom approach to all of our projects, big or small. Real estate is an investment and it's our number one priority to maximize that investment. Through expertise, research, and inspired design, we create a personalized experience for residents and guests. To our team, it's more than just development, construction and property management; it's about creating a superior environment to live, stay or play. It's this approach that is what makes us a partner you can count on and it has helped us grow from a modest rental company in 1984 to a company that today manages nearly $1 billion in real estate assets. At Buckingham, an entrepreneurial spirit, creativity, and passion blend with unparalleled industry expertise and management systems to deliver exceptional results. Our people drive our success. We strive to never settle. That's what makes us Buckingham.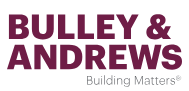 Founded in 1891, Bulley & Andrews is one of the Midwest's most trusted and accomplished construction firms.
As a family-owned firm, Bulley & Andrews offers clients a full-range of construction services including general contracting, construction management, design/build and masonry restoration. With offices in Chicago and Indianapolis, our work has a regional focus and includes new construction, renovation and restoration projects in nearly every building market.
The success Bulley & Andrews has sustained since its founding can be attributed to three core commitments: dedication to client service, technical expertise and a strong relationship with the subcontractor community. These values have guided our business since its beginning and have earned us a reputation for exceeding clients' expectations.

Here at Burling Builders, Inc. we build more than structures. We believe that every commercial property, educational facility, health care site or housing development must meet the unique needs of those who live, work or play there. Just as our clients serve different sectors of the public, so we pride ourselves on serving you.
From the outset, we spend time learning about your organization. We ask what has worked—or not worked—in the past and what you envision for the future. We invite you to share with us your mission and any assessment tools that indicate how we might create a better experience out of the construction of your facility. We want to know what would boost employee satisfaction and how you can better serve your customers, whether they are professionals, consumers, students, patients or residents. Having assessed your specific goals, we then provide creative options that fall within your budget and time frame. We are not merely interested in how your building will function, but also in the experience people will have within that building.
We explain each phase of the project, helping you make informed decisions that work for you and your clients. Then, once construction is underway, we keep you informed at every stage, responding to any concerns that surface. Brick by brick, we build relationships with our clients. Your satisfaction is the mortar which holds our working relationship together.
At Burling Builders, Inc., the client matters. No matter the scope or cost of the project, our experienced construction team is committed not only to meeting your specific needs, but to exceeding expectations.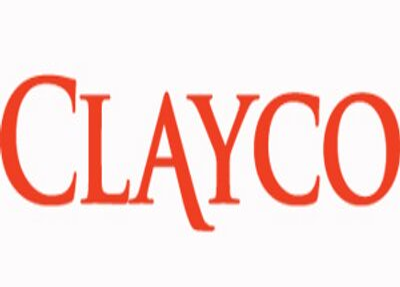 ​
Clayco is a full-service, turnkey real estate, architecture, engineering, design-build and construction firm that delivers clients around the world the highest quality solutions on time, on budget and above and beyond expectations.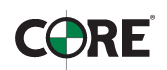 CORE offers Design-Bid-Build, Design Build, Construction Manager At-Risk, Job Order
Contracting, Program Management, PPP, and Negotiated services. Our experienced and
knowledgeable team specializes in providing exemplary service on every project, no matter
the delivery method.
E&K has been uncompromising in the commitment to deliver the highest quality products and services our clients demand, anywhere they need them. Today,we're one of the largest interior & exterior finish contractors in the US, with offices throughout the country. We've built our reputation for excellence one project at a time.

Executive Construction Inc. is a commercial general contractor with 40 years experience in the Chicagoland area. Annual revenue for the past 3 years averaged $180 million with concentrations in new construction, tenant interiors, and data center build outs. Our projects range from $10,000 to $60,000,000 in size and we have more than 70 million square feet of total construction experience.

Gaylor Electric, Inc. is a multi-million dollar design/build electrical contractor providing full service design, electrical, industrial, utility, low voltage and 24 hour maintenance services to our clients. We work in almost all multi-family, commercial, healthcare and industrial markets. We pride ourselves as being one of the most progressive, high tech companies in the country with the dedicated skills and capabilities needed to help our clients meet their goals of productivity and profitability in today's competitive markets.

At GE Johnson, the energy is building! We are passionate about our work and enjoy working together as a TEAM. We are always looking for great people whether they are seasoned industry professionals, skilled crafts personnel or students looking for their first opportunity in this exciting business. We seek professionals that possess not only outstanding leadership abilities and technical knowledge, but also the ability to communicate and to work as a team. GE Johnson Construction offers its employees diverse training and growth opportunities, a generous compensation and benefits package, and is an equal opportunity employer.

GEMCO Constructors, headquartered in Indianapolis, IN, is a mechanical, electrical, plumbing, building automation systems and service contractor providing comprehensive design and build solutions for its customers throughout the United States.
GEMCO was recently named one of the 25 Fastest Growing Companies in Central Indiana for the second year in a row!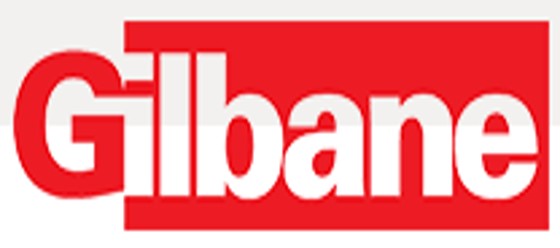 ​Gilbane's people deliver outstanding client satisfaction. We practice our Core Values in our work, giving our clients a unique experience of trust and advocacy. We are committed to achieving sustained growth that enables us to provide enhanced value to clients and industry partners and opportunities for our people. Integrity is the foundation upon which we build our relationships with our clients and our employees.
Core Values include: Integrity, Toughmindedness, Teamwork, Dedication to Excellence, Loyalty, Discipline, Caring, and Entrepreneurship.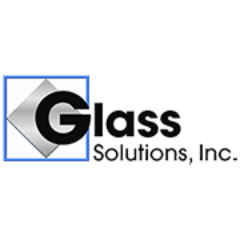 Client-driven and focused on results, Glass Solutions, Inc. helps our partners realize their vision. We work to see things from our clients' point of view. We offer a full range of glass and glazing services, from curtain walls to interior installations to windows and doors. We see all of our client relationships as partnerships and we work together to deliver impressive and lasting results. From sales to project management to shop and field personnel, we have an organization that ensures a thorough bid and quality installation on all projects we are involved in.
​Gradex is family company founded in 1973, to concentrate on grading and excavation and related site work. We pride ourselves on providing a great place for our employees to work and raise their families which is evidenced by the fact that our office and field management employees average 15 years of service with the company.
Our people set us apart from others within the industry. Our field supervisors are among the best in the industry. They have critical training in Safety, Quality, and Productivity. We maintain an EMR below the industry average which means you can count us to complete your project within budget and on-time while focusing on sending our employees home safely to their families each night. A safe project is a good project for both our company and yours.
The Hagerman Group prides itself on reputation, integrity and its emphasis on people - our clients, users of the spaces we construct and our employees. In the end, our focus is on creating spaces where people work, learn, play and conduct life's everyday activities.

Helix Electric, Inc. is considered to be one of the most successful open-shop electrical contracting companies in the nation. California based Helix Electric has expertise with projects in virtually every field of electrical construction - design/build services, industrial and commercial developments as well as government, institutional, communications and utilities projects. Helix Electric possesses world-class technical experts who maintain vital, long-term relationships and a high level of credibility with general contractors, utility and power user customers we serve. We have a strong reputation and extensive network of customer relationships and has consistently provided new, cutting-edge product innovations.
Hensel Phelps Construction Co. is an employee-owned company. Since 1937, we have developed from a local builder in Greeley, Colorado into a $3 billion per year national contractor with an exciting portfolio of successful projects. Consistently ranked in the top 50 for domestic construction, we build a diverse range of project types including commercial office, airport, industrial, correctional, public assembly, sports, healthcare, educational, institutional, public buildings, mixed-use, hospitality, transportation, entertainment, microelectronics, and laboratories. Celebrating 75 years of experience, Hensel Phelps has retained its core values of ethical business practices, paired with one of the strongest records in the industry for on-time delivery and cost-effective performance.

The Hill Group is the leader in mechanical, plumbing and fire protection construction in the Chicago market. The Hill Group has built its reputation on providing the highest quality services to include construction, HVAC, and plumbing services, building operations, comprehensive solutions and fire protection and sprinkler systems.
Holder Construction Company is a nationally leading Commercial Construction Company consistently ranking in the Nation's Top 100 contractors. Since 1960, our company's focus is on strong relationships and top quality buildings which have resulted in over 80% repeat client business, a list including major Fortune 500 companies and experience spanning across 33 states. It is our mission not to be the biggest, but always the best. We pride ourselves on our people and our strong company culture. Holder has been listed in the Top 25 Best Medium Companies to work for since 2004, and consistently works with our associates to maintain that reputation
Since 1998, Integrated Facilities Solutions, Inc. (IFS) has assisted owners with Project, Construction and Facility Management. From a modest beginning, IFS has sustained steady growth addressing Owner's facility requirements. Today we are managing facility development programs in excess of $200 million per year. Our experience is rooted in facility operations. Therefore, as we manage your project we provide a complete life-cycle perspective to your project. Our Project Managers are experienced in leading projects with certifications that include PMP, CMAA, LEAN, LEED and CHC.
Founded in 1924, JE Dunn Construction is a family and employee-owned general contractor with expertise in construction management services, design-build, and integrated project delivery. We deliver transformational solutions to our clients with certainty of results in our pursuit of building perfection. Headquartered in Kansas City, Missouri, JE Dunn Construction continues to achieve annual revenues in excess of $3 billion. As a result, we are consistently ranked among the top 25 of the 400 largest general contractors nationwide and in the top 15 for domestic building by Engineering News-Record. Today, JE Dunn offices span the United States with 20 locations coast-to-coast. We exist to enrich lives through inspired people and places.
What began in 1884 with two hardworking brothers has grown into a construction, mining, and engineering power house. Consistently ranked among the top five of ENR's top 400 contractors, Kiewit is a leader in a variety of market sectors throughout North America.
Herman & Kittle specializes in various pillars of property services in the development and management of apartment complexes and self-storage centers across the country. Our partners have trusted us for over 60 years with property development, construction, financing and management.
We develop, build, manage and own multi-family rental housing and self-storage facilities. HKP has developed and managed properties in 16 states including high-quality apartment complexes and self-storage facilities throughout the Midwest and the Gulf Region. We currently manage a portfolio of over 150 properties.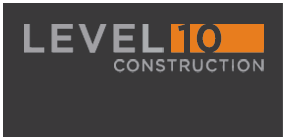 Level 10 Construction is a full-service general contractor with offices throughout California, including Sunnyvale, San Francisco and San Diego. Level 10 is focused on providing innovative facilities to the corporate, healthcare, education, life sciences, technology, entertainment and hospitality markets. Level 10's range of services includes preconstruction, self-performed concrete work, design-build, MEP and commissioning, and sustainable/LEED construction. Level 10's core mission is to build at the highest level, consistently providing excellent customer service while delivering quality projects on time and within budget

MAC is a diversified construction company with integrated divisions working closely together to provide a wide variety of quality construction and excavation services, quality workmanship — produced by quality people. Now over 30 years in business, MAC Construction employs more than 200 construction and support professionals. MAC has offices in New Albany and Louisville.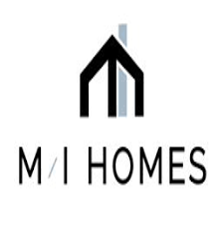 M/I Homes has been building new homes of outstanding quality and superior design for more than 40 years. Founded in 1976 by Irving and Melvin Schottenstein, M/I Homes has fulfilled the
McCarthy Building Companies is a 150+ year old, 100% employee-owned general contractor. Based in St. Louis, MO, we have offices nationwide, with expertise in projects including: healthcare, science & tech, education, aviation, heavy civil and sustainable green building

Messer Construction Co. is a construction manager and general contractor providing leadership for complex commercial building projects. An employee-owned company, Messer builds better lives for its customers, communities and each other, and delivers value through quality construction and client experiences. Founded in 1932, Messer's footprint has grown to nine regional offices located across the Midwest and Southeast. The company is consistently ranked among the country's 100 largest contractors by Engineering News-Record, and this year rose to No. 58, after putting in place more than $1.03 billion in commercial construction in 2014. Messer now stands as one of the nation's leading health care and higher education builders, and also boasts extensive, award-winning work in the life sciences and industrial market segments. Messer employees live where they work, resulting in the company's sustained commitment to building better communities. That commitment has remained paramount throughout Messer's growth, and it is achieved annually through the company's own foundation and through the time, service and dollars invested by its employee-owners in community organizations and causes.

Meyer Najem is a management owned construction management firm based out of Fishers, IN that does $200M in annual revenue in the healthcare, senior living, commercial, church/religious, government and institutional markets throughout the greater Midwest.

Founded in 1919, Michuda Construction, Inc. is a family owned, full service General Contracting and Construction Management firm based on the south-side of Chicago. Michuda specializes in constructing and renovating facilities for health care, educational and commercial clients throughout the Midwest. By focusing our resources on select business sectors throughout the Midwest, Michuda Construction, Inc. is able to consistently deliver superior service tailored to our clients' needs while maintaining a healthy balance between life and work for our employees.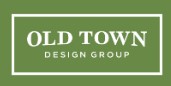 Old Town Design Group-the leading custom home builder in the northern Indianapolis suburbs of Carmel, Westfield, and Zionsville -specializes in creating timeless custom home designs that truly fit our clients. We take the time to get to know how you live and make every step of your home building experience exceptional.
Pepper Construction Group (www.pepperconstruction.com) is a general contracting and construction management firm that primarily serves the non-residential and private sector markets. Since 1927, the company has served a full range of clients including: retail, education, health care, institutional, industrial, commercial, interiors, hotel, and entertainment markets. With 2005 gross revenues of $852 million, this Chicago-based privately owned company has more than 1,200 employees and major offices in Illinois, Indiana, Texas and California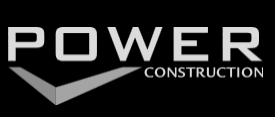 Founded in 1926 in Chicago, Power Construction is an 82-year old management-owned commercial construction company with a unique business model. Power has chosen to limit its geographic reach to just the greater Chicago area. Doing so enables senior management to provide hands-on leadership for each project day-to-day and ensures that staff are able to be home with family and friends each night... no crazy travel requirements here. With more than $500 million in revenue each year, Power is the largest builder that works exclusively in this region.

Power Design, Inc. has operated as a family-run business built on an unbending foundation of quality service, innovation and loyalty to our employees and customers. It is the passion for people, for excellence and for the customer experience that drives us to stay innovative in the ever-shifting marketplace.

PulteGroup has been providing the American Dream of homeownership to families for 60 years. What started as a single home built and sold by the entrepreneurial spirit of an 18-year-old Bill Pulte, has grown into the industry's sole multi-brand homebuilding company with the ability serve customers in all phases of life. Today, PulteGroup operates in approximately 60 markets throughout the country.
RWE Management Company is a construction management firm specializing in the planning, design and construction of animal care facilities, commercial and residential properties throughout Chicago and Northwest Indiana. For more than 19 years, we have shown quality workmanship and exceeded client expectations while using the latest technologies and limiting the impact to our environment.

Founded in 1989, Satterfield & Pontikes Construction, Inc. (S&P), is a construction company as firmly rooted in traditional values as we are relentless in our pursuit of cutting-edge tools and technology. We are proficient in a number of delivery methods, including general contracting, construction manager-at-risk and design build delivery methods, providing owners with outstanding quality, exceptional value and dependable on-time performance. We're proud to continue to lead the way in conscientious construction, making the most of advanced modeling and scheduling software to ensure a final product that serves the needs of owners and their communities today and well into the future.
While "sustainable," "eco-friendly" and "green" are industry buzzwords today, conscientious construction ideology is nothing new to us. Satterfield & Pontikes built the first building in Houston to receive Leadership in Energy and Environmental Design (LEED) Gold Core and Shell certification. It's our own corporate headquarters, a multiple-award-winning study in efficiency and contemporary design in a Class A space.

In 1962, Shiel Sexton was founded on the principle that the value of a contractor should be based on more than the orchestration of manpower, materials and equipment. As our business grew in size and experience, we learned that different construction sectors require separate, specialized skill sets. We responded by creating dedicated groups, each with its own team of dedicated experts in the areas of Commercial, Education, Life Sciences, Public, and Hospitality.
This attention to detail has helped us increase our nationwide construction business steadily, year after year. It's also earned us a consistent ranking as one of America's Top 400 Contractors, as named by the national Engineering News-Record.
In 2009, Shiel Sexton was ranked the Best Place to Work in Indiana (Large Category) through the Indiana Chamber of Commerce.

Skanska is one of the world's leading construction groups. In the U.S., we are a provider of comprehensive construction services and a developer of public-private partnerships. We apply our expertise to everything from small renovations to billion-dollar projects, using a variety of delivery methods.

​ Skender is powered by more than 200 dynamic construction experts who crave innovation and new ways to transform the construction experience. Customers rave about our refreshingly unconventional approach, which is rooted in efficiency, collaboration, proactive solutions and spirited fun. With offices in Chicago and San Francisco, Skender manages new construction and renovation projects of all shapes, sizes and complexities, and is consistently recognized for its business innovation, growth, and commitment to employees. For more information, please visit www.skender.com.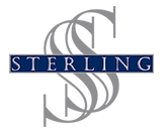 As a full service general contractor, Sterling Construction Corporation services a diverse group of customers. We have extensive experience with new construction and renovation projects, both small and large. Located in Mishawaka, Indiana, Sterling Construction currently has a concentrated focus on building multifamily apartment communities in the Southeast and senior housing projects throughout the Midwest.
Sterling services include preconstruction, value engineering, vertical integration, green building, and construction management. Vertical integration is obtained through The Sterling Group's unique organization of internal companies including Development, Construction, Renovations, and Management. Because of our vertical integration, Sterling Construction also understands and appreciates the importance of exceptional customer focus both internally and externally which yields long-term favorable return on investment.
At Sterling, we realize we are only as good as the people on our team. With this in mind, Sterling has a long standing commitment to hiring the best and providing each employee the opportunity to achieve their potential. Our commitment to employing the best, starts with our 3-Year Internship Program.
Summit Design + Build, LLC is one of Chicago's leading providers of general contracting, construction management and design/build construction services for the commercial, industrial, multi-family residential, office/tenant interiors, hospitality and institutional markets. Located in Chicago's Fulton Market neighborhood and with a regional office in Tampa, Florida, our firm has been involved in the design and construction of over 280 buildings and spaces totaling more than 6 million square feet during its 13 year history. We have a proven record of providing the highest quality construction services, at a fair price, while consistently pushing the boundaries of innovation and looking for a better way to achieve our client's goals.

SUMMIT IS MORE THAN A BUILDER. WE'RE PART OF YOUR TEAM.
Together we can help you hone your goals, evaluate your obstacles and brainstorm comprehensive solutions. Whether you're a producer of beef, poultry, swine or dairy, our seamless turnkey process can take you from start to finish without ever losing sight of your ultimate goal: a quality, enduring structure that will protect your investment, increase production and improve profitability.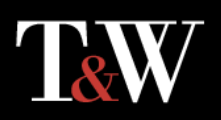 T&W Corporation is a Design/Build General Contractor with specialization several markets. We have been in business for 50+ years and work primarily in Indiana. We are a medium sized firm with approximately 35-40 employees and an annual revenue of approximately $40-50 mil. We have been voted as one of the top 100 companies to work for in Indiana by the Indiana Chamber of Commerce.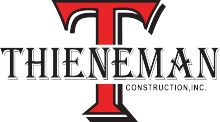 Thieneman Construction is a general contractor, focusing on municipal and industrial water and wastewater facilities.
Established in 1999, we operate from two office locations in Westfield, IN and Merrillville, IN.
Thieneman is dedicated to exceeding client expectations by producing at a high level of quality and safety, meeting project deadlines and offering fair pricing. We self-perform the majority of the work, including earthwork, structural concrete, yard pipe, process equipment, metals installation, and exposed mechanical. This allows us to closely manage our projects which maintains our competitive edge and offers employees a broad range of opportunities. We know relationships are built on trust through hard work, integrity and a passion to build relationships not just projects.

Turner was founded in 1902 by Henry C. Turner. Throughout his career, Henry C. Turner referred tohis clients as "respected friends." The company quickly built a reputation for integrity, teamwork and commitment. These values remain true today and are the reason we were able to celebrate our 100th anniversary. This is a milestone which all of us at Turner are very proud. Turner is recognized as a leader in the industry. Our position and strength enables the company to provide additional value to our clients and opportunities for our employees. Together, we are Building the Future.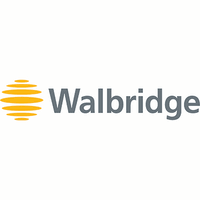 The Walbridge team is experienced and built to lead. Our safety program focuses on demanding safe work in all facets of our business. We strive for an acute understanding of what our customer is looking for and a desire to not only achieve that goal, but surpass it.
From beautiful education projects, to massive automotive projects or community-changing facilities, Walbridge's commitment to service and adding value shines through on every project we manage.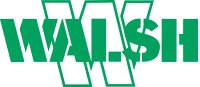 Walsh Construction is a 107 year old, family owned business in its fourth generation of leadership. and commitment. Providing general contracting, construction management and design build services, the Chicago-based company maintains a national presence within the industry and is a subsidiary of The Walsh Group. The Walsh Group, the parent company for both Walsh Construction and Archer Western Contractors, retains a construction fleet valued at over $250 million, and has annual revenues in excess of $2.5 billion. The Walsh Group is recognized as one of the nation's top 25 contractors in the ENR Top 400 List.
Webcor Builders is among the leaders in large-scale, commercial construction in California. We have spent the last 45 years defining the skylines in San Francisco and Los Angeles, through general contracting, design-build, and our self-perform groups for concrete, door/frames/hardware, and drywall.

The Wilhelm name has been prominent in Indianapolis since 1923. In the 1930s and 1940s, Wilhelm became a general contractor constructing commercial, institutional, and industrial projects in Central Indiana.
In the 1950s and 1960s, Wilhelm began constructing projects throughout Indiana including university buildings at Purdue, Indiana, Ball State, and Indiana State, while continuing to work in Indianapolis for industrial customers such as Eli Lilly and Company.
In the 1970s and 1980s, Wilhelm developed its expertise at historic renovation and parking structure construction while still continuing to serve its markets developed earlier.
During the 1990s and early 2000s, Wilhelm applied its experience in structural concrete to hotels and casino hotels. Also during this period, the experience gained in pharmaceutical building was applied to hospital buildings and research laboratories.
Today, Wilhelm's breadth of expertise and depth of resources enables us to thrive, even during economic downturns, retaining key employees, and building financial strength unmatched by other construction providers in our peer group.