Construction Advisory Council - CAC
"Industry Partners for the Future"
The Purdue University School of Construction Management Technology is committed to excellence in learning, discovery, and engagement in and for the construction industry. The purpose of the Construction Advisory Council (CAC) is to support and promote the Construction Management program.
The CAC will meet two times per year with special committees meeting as needed. The Executive Committee of the CAC will provide leadership to the CAC, and will be composed of the "Industry Partners of the Future" plus individuals. The term of the appointment to the CAC will be from July 1 to June 30 of the following year.
Meet our 2023-24 Construction Management Technology Executive Committee



President
Bryan Morris
Executive Construction
Purdue BCM Alum 2011
1st Vice President
Shanna Morrett
Holder Construction
Purdue CGT Alum 2006 (BS) 2008 (MS)
CAC Membership

Corporations - "Industry Partners for the Future" $4,000

Any corporation that participates in the "Partners for the Future" is entitled to designate one representative and one alternate of the corporation to participate in the activities of CAC and to serve on the Executive Committee. Industry Partners may attend the BCM Career Fairs at no additional charge.
For more information on joining the CAC please contact Heather Hassenplug (765) 494-3566
Construction Management Technology Construction Advisory Council Members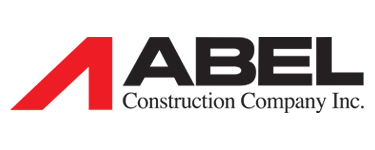 ABEL Construction specializes in general contracting and construction management, design build, IPD and facilities maintenance. We are one of the largest contractors in the Kentuckiana region and have helped build some of the area's most recognizable landmarks. Our construction experience and expertise is unmatched—but we didn't earn it over night…
At AECOM, we believe infrastructure creates opportunity for everyone – uplifting communities, improving access and sustaining our planet.We're committed to managing our business with the upmost responsibility and to always strive for better — be that reducing emissions, creating social value or diversifying our senior leadership and workforce. We're listening to clients and the communities we serve in order to improve lives and livelihoods, and to create sustainable legacies for generations to come.Thinking without limits is what keeps us at the vanguard. Ideas have no borders, and this ethos is embedded in our culture. The full scope of our global expertise is available to anyone who needs it, wherever they are based. We're trusted advisors — planners, designers, engineers, consultants and program and construction managers — delivering professional services spanning cities, transportation, buildings, water, new energy, and the environment. Working throughout the project lifecycle, we're one team driven by a common purpose to deliver a better world.
A M King is a fully integrated design, construction, facility maintenance and property services company that successfully delivers quality projects in the sectors of food processing, cold storage, distribution, industrial, manufacturing, and commercial facilities throughout the United States. For more information, head to www.amkinggroup.com.

Anning Johnson is one of the largest specialty drywall contractors in the United States. Through ten Anning Johnson district offices we offer a wide range of contracting operations to general contractors, owners and developers with an emphasis on drywall systems, acoustical ceilings, framing, carpentry, metal deck, EIFS, lath and plaster, insulating concrete roof decks, spray fire-proofing, painting and decorating
ARCO is a nationally ranked design-build leader in the construction industry, and our exemplary work requires the best talent. We are looking for Intern, Co-op, and Entry-level candidates interested in acquiring hands-on experience in a high-energy culture where you will be a valued team member contributing to extraordinary construction projects. Our structured and comprehensive Internship/Co-op program enables you to work alongside ARCO leaders in one of our 30+ offices and in the field, learning and assisting with jobs across industry types in major markets nationwide. You'll be highly involved in various project types and gain in-depth knowledge in project management, engineering, safety, architecture, design, and technology. Are you ready for a best-in-class Internship, Co-op, or Entry-level experience with a design-build leader that includes applied experience in a work hard/play hard, fun culture? ARCO's unique opportunities will complement your degree and prepare you to hit the ground running upon graduation.
Atlas performs site-civil construction and earthwork for industrial, institutional, commercial, and residential sites including, Sanitary Sewer, Storm Sewer, Water Main, Force Main, De-watering, Site Excavation, GPS Site Grading, Lift Stations and Low Pressure Sewer. Atlas, committed to creating opportunities for generational success.

Baker Concrete Construction, the nation's premier concrete contractor, has more than 50+ years of experience, building every type of concrete construction project imaginable. Whether building a premier stadium or a life-saving hospital, Baker's commitment transcends the bottom line. Baker is about trust and about people. By treating our clients and co-workers as partners they simply don't want to go anywhere else. Our values of People Honor and Grit allow us to reach out purpose of Building Better Structures and Building Better Lives. Together this is how we live – it's our way. It is the Baker Way. If you want to work with the best you should be working with Baker Concrete. Contact us today at www.BakerConcrete.com
Founded in 2008, Birge & Held quickly built a dynamic, multi-faceted organization. With more than 25,000+ units managed and $4 billion in assets under management, we've grown into a national company respected as financial, development, and management leaders. Birge & Held provides real estate investment, property management, and construction services to a wide range of clients, including institutional investors, private equity funds, banks, private wealth offices, and individual large-scale real estate investors. As concerned investors and responsive property managers, we also serve the tenants and communities where our properties are located. As a company with nationwide reach, we impact communities around the United States by providing higher quality construction and property management, and repositioning properties for a higher standard of living without sacrificing returns for our investors.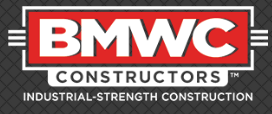 BMWC tackles the world's toughest, most daunting industrial construction challenges. We find solutions where others can't. That's what sets us apart. Our work encompasses an array of industrial sectors, including aerospace, chemical, electric power, food and beverage, oil and gas, pharmaceutical and biotechnology, refining and semiconductor. We work for some of the most progressive, innovative companies in North America. They trust us with their most difficult projects because they know we leave no room for error, shortfalls, or indecision—and because our work speaks for itself. BMWC has been in business since 1955. It's our unwavering commitment to safety, keen eye for detail and highly specialized capabilities that have kept us growing and thriving for so many years. Our clients know they can count on us because we hold ourselves to a higher standard than anyone else in the business.

​The Boldt Company is a fourth-generation family- and employee-owned professional construction services firm that has been in operation since 1889. Headquartered in Wisconsin, Boldt has 14 offices throughout the United States. We provide professional construction services to customers in a variety of industrial, education, healthcare, commercial and renewable energy markets nationwide. Boldt is one of the country's leading sustainable construction companies and has been recognized as one of the safest companies in America.

Founded in 1967, Bowen Engineering Corporation is a General Contractor with operation centers and projects located throughout the country. Our team performs work for clients with diverse needs, inclusive of the Power/Energy, Water/Wastewater and Industrial markets.

Brandenburg, established in 1968, is one of the nation's largest demolition firms with a staff in excess of 700 full-time permanent employees. Brandenburg provides comprehensive asset retirement services for total plant closure as well as selective demolition designed to enhance the efficiency and profitability of ongoing plant operations. Brandenburg self-performs associated services including environmental assessments, remediation, scrap management, site preparation, electrical and mechanical utility construction and relocation, equipment salvage and rigging.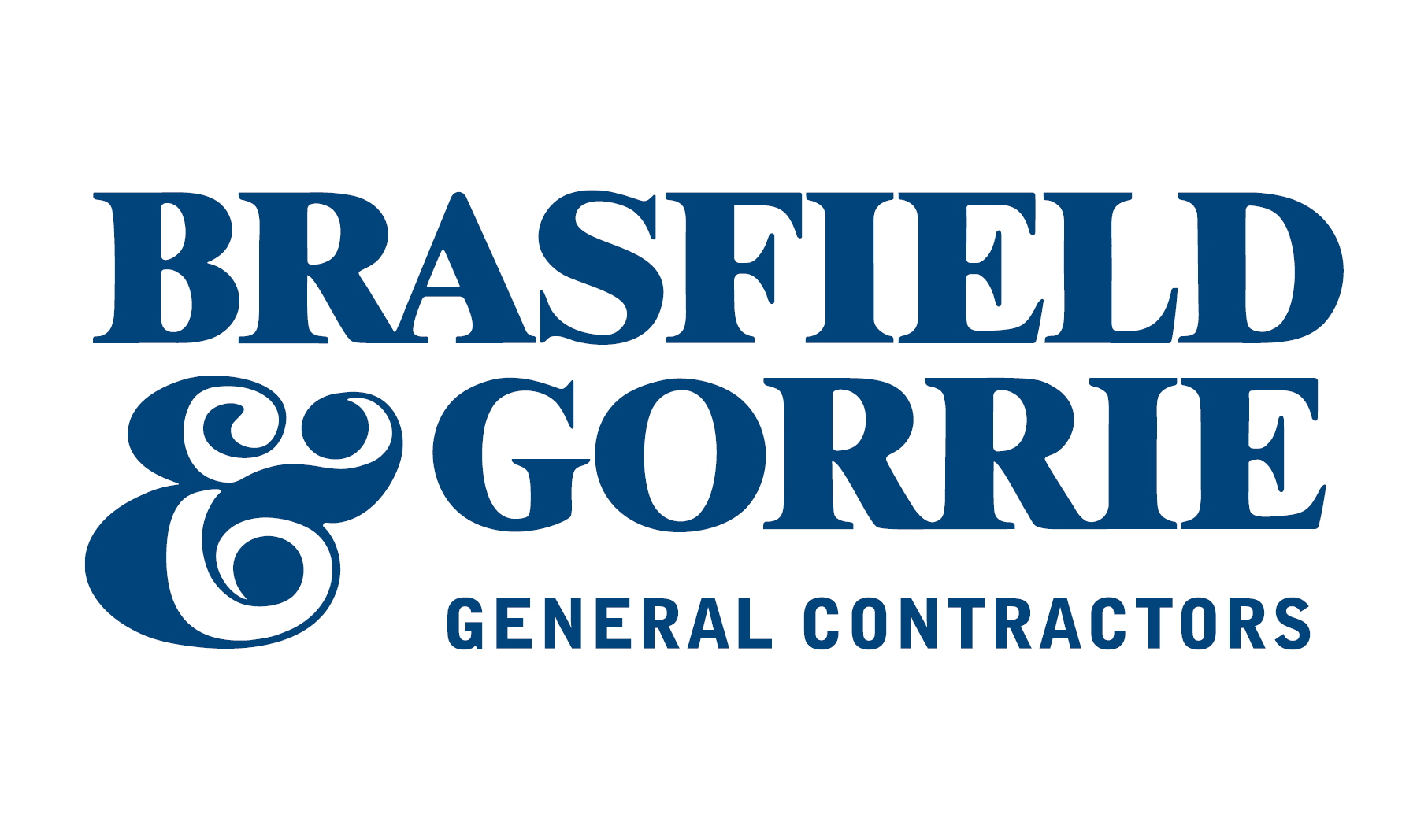 Brasfield & Gorrie is frequently recognized for outstanding achievements. We're consistently ranked among the nation's top contractors by Engineering News-Record, ENR Southeast, Building Design + Construction, and Modern Healthcare magazine. In fact, Modern Healthcare has ranked Brasfield & Gorrie as one of the nation's top healthcare general contractors since 1998. We work daily to build diversity in our workforce, increase collaboration with minority business partners, and promote a culture that embraces new ideas and strengthens communities. Our diversity and inclusion mission is more than a lofty company statement. Brasfield & Gorrie's success is the result of a strong work ethic and industry knowledge combined with innovation and collaboration. Our commitment to sustainability is a daily opportunity to impact the future through responsible practices that are good for the environment, our industry, and our communities.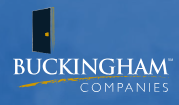 At Buckingham, our standard is to push the standard. We take a custom approach to all of our projects, big or small. Real estate is an investment and it's our number one priority to maximize that investment. Through expertise, research, and inspired design, we create a personalized experience for residents and guests. To our team, it's more than just development, construction and property management; it's about creating a superior environment to live, stay or play. It's this approach that is what makes us a partner you can count on and it has helped us grow from a modest rental company in 1984 to a company that today manages nearly $1 billion in real estate assets. At Buckingham, an entrepreneurial spirit, creativity, and passion blend with unparalleled industry expertise and management systems to deliver exceptional results. Our people drive our success. We strive to never settle. That's what makes us Buckingham.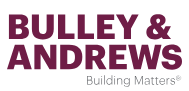 Founded in 1891, Bulley & Andrews is one of the Midwest's most trusted and accomplished construction firms.
As a family-owned firm, Bulley & Andrews offers clients a full-range of construction services including general contracting, construction management, design/build and masonry restoration. With offices in Chicago and Indianapolis, our work has a regional focus and includes new construction, renovation and restoration projects in nearly every building market.
The success Bulley & Andrews has sustained since its founding can be attributed to three core commitments: dedication to client service, technical expertise and a strong relationship with the subcontractor community. These values have guided our business since its beginning and have earned us a reputation for exceeding clients' expectations.
At Burns & McDonnell, you are empowered to write your own story. If you have big dreams — and the talent and ambition to back them up — this is your kind of place. From offices across the U.S. and around the world, we take on some of the world's toughest challenges with the industry's best thinking. As a 100% employee-owned firm, you'll have the opportunity here to build your own success story, both personally and professionally. You will be empowered to build not just projects, but your career. Check out our current openings and apply today!
At Calhoun Construction – first and foremost – we are builders.
Commercial construction is a complex world of critical schedules, firm budgets, dozens of disciplines and countless personalities. To be successful, you need a team that not only understands the complexities of construction, but also how to tailor that expertise to fit your company's needs. At Calhoun Construction, we pride ourselves on investing the time to listen to our clients and learn about their businesses and their goals. We believe our clients are our partners, and that understanding their needs is paramount to a successful project.The entire Calhoun team, from our field personnel to our president, exist to serve our clients. We provide an experience that is unmatched in integrity, quality and passion. We are up front and open with all of our clients. We believe that questions about your project deserve direct answers and we are committed to keeping your group informed throughout the entire process. We respect our clients' views, and are eager to help you succeed.

The principals of Cityscape average more than 30+ years of experience in a wide range of sophisticated real estate transactions, including complex multi-party joint venture transactions, public-private partnerships, and complex financial instruments and structures. Cityscape is most well-known for its award-winning history of luxury multifamily rental communities. The principals of Cityscape have been responsible for the successful development and/or financing of several billion dollars' worth of real estate throughout the eastern half of the United States during their careers and have been responsible for the development and construction of several thousand for-sale and rental residential units across multiple market areas.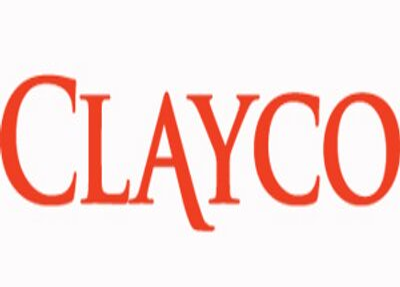 ​
Clayco is a full-service, turnkey real estate, architecture, engineering, design-build and construction firm that delivers clients around the world the highest quality solutions on time, on budget and above and beyond expectations.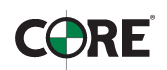 CORE offers Design-Bid-Build, Design Build, Construction Manager At-Risk, Job Order
Contracting, Program Management, PPP, and Negotiated services. Our experienced and
knowledgeable team specializes in providing exemplary service on every project, no matter
the delivery method.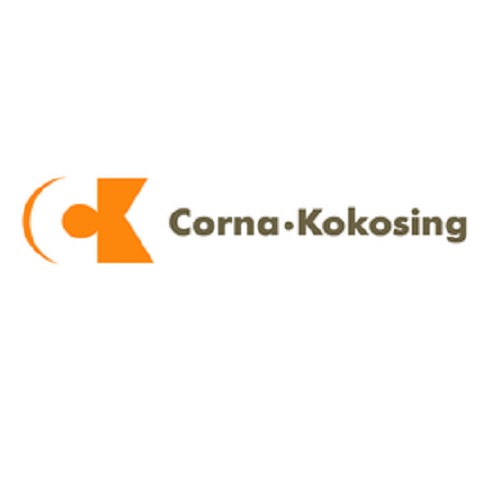 Not all construction companies are the same. Corna Kokosing's brand of Integrity, Quality and Commitment was developed after we surveyed our clients and asked them, "What makes us different from our competitors?" These three qualities are not mere words, rather, they are the core values and behaviors that are delivered to each client and every project that we build.
DPR Construction is a unique technical builder with a passion for results. Ranked among the top 50 general contractors in the country since 1997, we are a global self-performing commercial contractor and construction manager that has grown with our customers by delivering measurably more value. Whether a multi-million-dollar technical facility or a conference room renovation, we execute every project with relentless accountability. We listen to your goals. We develop strategies based on your business. We track our performance. We do everything we can to earn your trust and build great lasting relationships and raving fans.
E&K has been uncompromising in the commitment to deliver the highest quality products and services our clients demand, anywhere they need them. Today,we're one of the largest interior & exterior finish contractors in the US, with offices throughout the country. We've built our reputation for excellence one project at a time.
The Estridge Group was born from the concept of building entire neighborhoods of unique designs for individuals and families looking for homes that could be customized to their personal needs and within their budget. Since that time Estridge Homes has built over 8,000 homes in a wide variety of price ranges for young professionals, growing families and active adults, while also building some of the most exclusive custom homes and neighborhoods in central Indiana.
Etica means ethics. This foundational building block of our firm, founded in 2005, is reflected in everything we do and why it is our namesake. We currently have 65 employees and serve corporate, institutional, public, and private sectors. Etica Group incorporates unmatched integrity into a streamlined corporate business model that reflects consistent growth, expansion, and success. The right approach and experience has propelled Etica Group in the last several years. We were named by the Indianapolis Business Journal as one of the fastest growing companies on the 2015, 2016, 2018 & 2019 IBJ FAST 25 List for year-over-year growth and #49 on the national list of Women Presidents' Organization for fastest growth in 2019. Etica Group was also named one of the Best Places to Work in Indiana through the Indiana Chamber of Commerce in 2020.

Executive Construction Inc. is a commercial general contractor with 40 years experience in the Chicagoland area. Annual revenue for the past 3 years averaged $180 million with concentrations in new construction, tenant interiors, and data center build outs. Our projects range from $10,000 to $60,000,000 in size and we have more than 70 million square feet of total construction experience.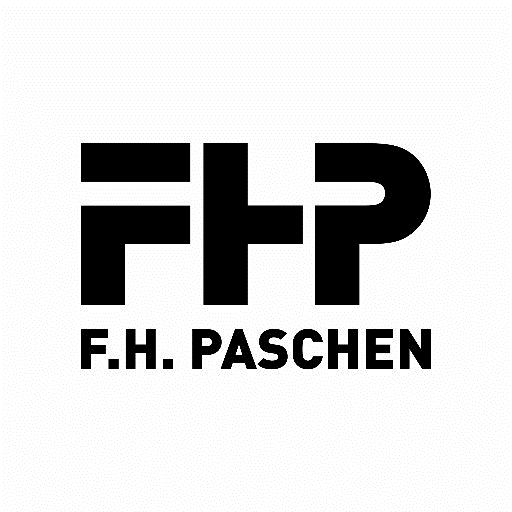 After more than three decades working in construction, and having taken the leading role on thousands of projects in a number of different industries, F.H. Paschen can very confidently say that we know what we're doing. We've come up against and solved almost every conceivable construction challenge, we've succeeded through tight budgets and restricted timelines, developed strong relationships with clients, vendors, and contractors, and have always embraced and utilized new technologies, materials, and processes. We're an industry leader in infrastructure construction and rehabilitation, renovation and repair work, as well as in alternative delivery methods such as Design-Build Construction, Job Order Contracting and Construction Manager as Contractor. Serving both the public and private sectors, we have extensive construction experience in heavy civil transportation (including major highways, bridges, and mass transit systems), public works projects, municipal buildings, commercial properties, and private institutions.

Fluor is building a better future by applying world-class expertise to solve clients' greatest challenges. We provide professional and technical solutions that deliver safe, well-executed, capital-efficient projects to clients around the world. For more than 110 years, Fluor has provided engineering, procurement, and construction (EPC) services that are the essential building blocks of development and progress. Our clients transform the energy that powers industries. They mine the raw materials that drive economies. They build the highways and rail lines that connect communities. They develop new pharmaceuticals to help fight disease. They conduct missions that keep nations safe. And they do it all backed by the expertise and ingenuity of Fluor.
Force Construction Company is a more than 75-year-old, employee-owned construction and design business focused on commercial and civil projects. We believe our employees are the top professionals in the industry and we strive to create an environment where they can grow in their careers and professional development. We attribute our strength as a company to the rich resource of experienced personnel who understand the needs and priorities of quality construction. For us "Nobody Builds Better" is not a slogan. It's a guiding principle that we strive for every day.
The Garrett Companies are a full-service Multifamily Development, Construction, and Management team based in Greenwood, Indiana (Indianapolis MSA). Our team works in unison to entitle, develop, build, and manage multifamily apartment projects across the country. We are currently active in 6 states and have completed over 50 projects in 17 states. After delivering over 12,000 apartment homes, we have become experts in forecasting trends and delivering living options that find quick success in the marketplace.
Gaylor Electric, Inc. is a multi-million dollar design/build electrical contractor providing full service design, electrical, industrial, utility, low voltage and 24 hour maintenance services to our clients. We work in almost all multi-family, commercial, healthcare and industrial markets. We pride ourselves as being one of the most progressive, high tech companies in the country with the dedicated skills and capabilities needed to help our clients meet their goals of productivity and profitability in today's competitive markets.

At GE Johnson, the energy is building! We are passionate about our work and enjoy working together as a TEAM. We are always looking for great people whether they are seasoned industry professionals, skilled crafts personnel or students looking for their first opportunity in this exciting business. We seek professionals that possess not only outstanding leadership abilities and technical knowledge, but also the ability to communicate and to work as a team. GE Johnson Construction offers its employees diverse training and growth opportunities, a generous compensation and benefits package, and is an equal opportunity employer.

GEMCO Constructors, headquartered in Indianapolis, IN, is a mechanical, electrical, plumbing, building automation systems and service contractor providing comprehensive design and build solutions for its customers throughout the United States. GEMCO was recently named one of the 25 Fastest Growing Companies in Central Indiana for the second year in a row!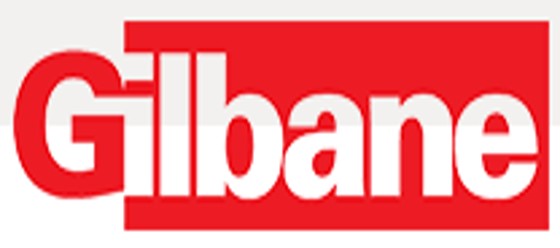 ​Gilbane's people deliver outstanding client satisfaction. We practice our Core Values in our work, giving our clients a unique experience of trust and advocacy. We are committed to achieving sustained growth that enables us to provide enhanced value to clients and industry partners and opportunities for our people. Integrity is the foundation upon which we build our relationships with our clients and our employees. Core Values include: Integrity, Toughmindedness, Teamwork, Dedication to Excellence, Loyalty, Discipline, Caring, and Entrepreneurship.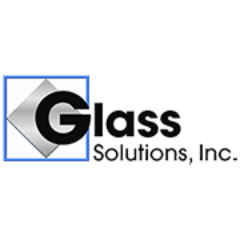 Client-driven and focused on results, Glass Solutions, Inc. helps our partners realize their vision. We work to see things from our clients' point of view. We offer a full range of glass and glazing services, from curtain walls to interior installations to windows and doors. We see all of our client relationships as partnerships and we work together to deliver impressive and lasting results. From sales to project management to shop and field personnel, we have an organization that ensures a thorough bid and quality installation on all projects we are involved in.
​Gradex is family company founded in 1973, to concentrate on grading and excavation and related site work. We pride ourselves on providing a great place for our employees to work and raise their families which is evidenced by the fact that our office and field management employees average 15 years of service with the company. Our people set us apart from others within the industry. Our field supervisors are among the best in the industry. They have critical training in Safety, Quality, and Productivity. We maintain an EMR below the industry average which means you can count us to complete your project within budget and on-time while focusing on sending our employees home safely to their families each night. A safe project is a good project for both our company and yours.
The Hagerman Group prides itself on reputation, integrity and its emphasis on people - our clients, users of the spaces we construct and our employees. In the end, our focus is on creating spaces where people work, learn, play and conduct life's everyday activities.

Helios Construction Services was founded in 2008 as a commercial general contractor and construction management firm. We started the firm around the premise that construction does not need to be complicated and that our actions and work should represent the needs of our clients. Our belief is that buildings are best executed with experienced people, following tried and true construction processes, supported by the latest technology.We are energetic team players who have a 360-degree view of our field. Our teammates have backgrounds in architecture, engineering, and construction, and many of us have worked as owners, contractors, and subcontractors.

Helix Electric, Inc. is considered to be one of the most successful open-shop electrical contracting companies in the nation. California based Helix Electric has expertise with projects in virtually every field of electrical construction - design/build services, industrial and commercial developments as well as government, institutional, communications and utilities projects. Helix Electric possesses world-class technical experts who maintain vital, long-term relationships and a high level of credibility with general contractors, utility and power user customers we serve. We have a strong reputation and extensive network of customer relationships and has consistently provided new, cutting-edge product innovations.
Hensel Phelps Construction Co. is an employee-owned company. Since 1937, we have developed from a local builder in Greeley, Colorado into a $3 billion per year national contractor with an exciting portfolio of successful projects. Consistently ranked in the top 50 for domestic construction, we build a diverse range of project types including commercial office, airport, industrial, correctional, public assembly, sports, healthcare, educational, institutional, public buildings, mixed-use, hospitality, transportation, entertainment, microelectronics, and laboratories. Celebrating 75 years of experience, Hensel Phelps has retained its core values of ethical business practices, paired with one of the strongest records in the industry for on-time delivery and cost-effective performance.

The Hill Group is the leader in mechanical, plumbing and fire protection construction in the Chicago market. The Hill Group has built its reputation on providing the highest quality services to include construction, HVAC, and plumbing services, building operations, comprehensive solutions and fire protection and sprinkler systems.
Holder Construction Company is a nationally leading Commercial Construction Company consistently ranking in the Nation's Top 100 contractors. Since 1960, our company's focus is on strong relationships and top quality buildings which have resulted in over 80% repeat client business, a list including major Fortune 500 companies and experience spanning across 33 states. It is our mission not to be the biggest, but always the best. We pride ourselves on our people and our strong company culture. Holder has been listed in the Top 25 Best Medium Companies to work for since 2004, and consistently works with our associates to maintain that reputation
In every project we complete, Holladay Construction Group strives to live up to its motto of "Creating solutions. Building relationships." Mutual respect is the best way to achieve not only a high-quality product, but to form a lasting relationship. Working as a team with our clients is the foundation of our success. We are not satisfied in merely providing the bare minimum in construction services. We have been able to set Holladay Construction Group apart from other construction company by offering our clients a wealth of experience in general construction, construction management and design-build services. We strive to supply the best and highest solutions for each and every company we work with.
Since 1998, Integrated Facilities Solutions, Inc. (IFS) has assisted owners with Project, Construction and Facility Management. From a modest beginning, IFS has sustained steady growth addressing Owner's facility requirements. Today we are managing facility development programs in excess of $200 million per year. Our experience is rooted in facility operations. Therefore, as we manage your project we provide a complete life-cycle perspective to your project. Our Project Managers are experienced in leading projects with certifications that include PMP, CMAA, LEAN, LEED and CHC.
Founded in 1924, JE Dunn Construction is a family and employee-owned general contractor with expertise in construction management services, design-build, and integrated project delivery. We deliver transformational solutions to our clients with certainty of results in our pursuit of building perfection. Headquartered in Kansas City, Missouri, JE Dunn Construction continues to achieve annual revenues in excess of $3 billion. As a result, we are consistently ranked among the top 25 of the 400 largest general contractors nationwide and in the top 15 for domestic building by Engineering News-Record. Today, JE Dunn offices span the United States with 20 locations coast-to-coast. We exist to enrich lives through inspired people and places.
Kelley Construction is America's new culture of construction, redefining building innovation and elevating the experience of industrial, commercial, healthcare and food service construction on a national scale. Kelley employs industry-leading construction strategies based on insight, technology, and talent, centered around a joy for building and a passion for delivering service excellence. That's the Kelley "culture of construction."
What began in 1884 with two hardworking brothers has grown into a construction, mining, and engineering power house. Consistently ranked among the top five of ENR's top 400 contractors, Kiewit is a leader in a variety of market sectors throughout North America.
Herman & Kittle specializes in various pillars of property services in the development and management of apartment complexes and self-storage centers across the country. Our partners have trusted us for over 60 years with property development, construction, financing and management. We develop, build, manage and own multi-family rental housing and self-storage facilities. HKP has developed and managed properties in 16 states including high-quality apartment complexes and self-storage facilities throughout the Midwest and the Gulf Region. We currently manage a portfolio of over 150 properties. Let's build something great together.
Lauderdale Electric is a family owned electrical contractor serving the Chicago land area. We focus on commercial construction projects in the following markets: industrial, office, multi-unit residential, and medical.
Since 1977, Lauth has been a leader in the development, construction, acquisition, management and ownership of commercial real estate. With billions of dollars of successfully completed projects, Lauth's experience offers clients and partners the flexibility, team and experience to meet the needs of today's real estate customer. Lauth is a vertically integrated real estate real estate company offering the following services: Development, General Construction/Contractor, Property Management, Facilities Maintenance, Leasing, Capital Procurement/Dispositions. We develop/build in the following asset classes: Office, Industrial, Retail, Healthcare, Multifamily, Multi-Purpose. Lauth was named a 2022 Best Places to Work company.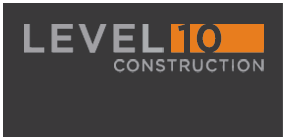 Level 10 Construction is a full-service general contractor with offices throughout California, including Sunnyvale, San Francisco and San Diego. Level 10 is focused on providing innovative facilities to the corporate, healthcare, education, life sciences, technology, entertainment and hospitality markets. Level 10's range of services includes preconstruction, self-performed concrete work, design-build, MEP and commissioning, and sustainable/LEED construction. Level 10's core mission is to build at the highest level, consistently providing excellent customer service while delivering quality projects on time and within budget

MAC is a diversified construction company with integrated divisions working closely together to provide a wide variety of quality construction and excavation services, quality workmanship — produced by quality people. Now over 30 years in business, MAC Construction employs more than 200 construction and support professionals. MAC has offices in New Albany and Louisville.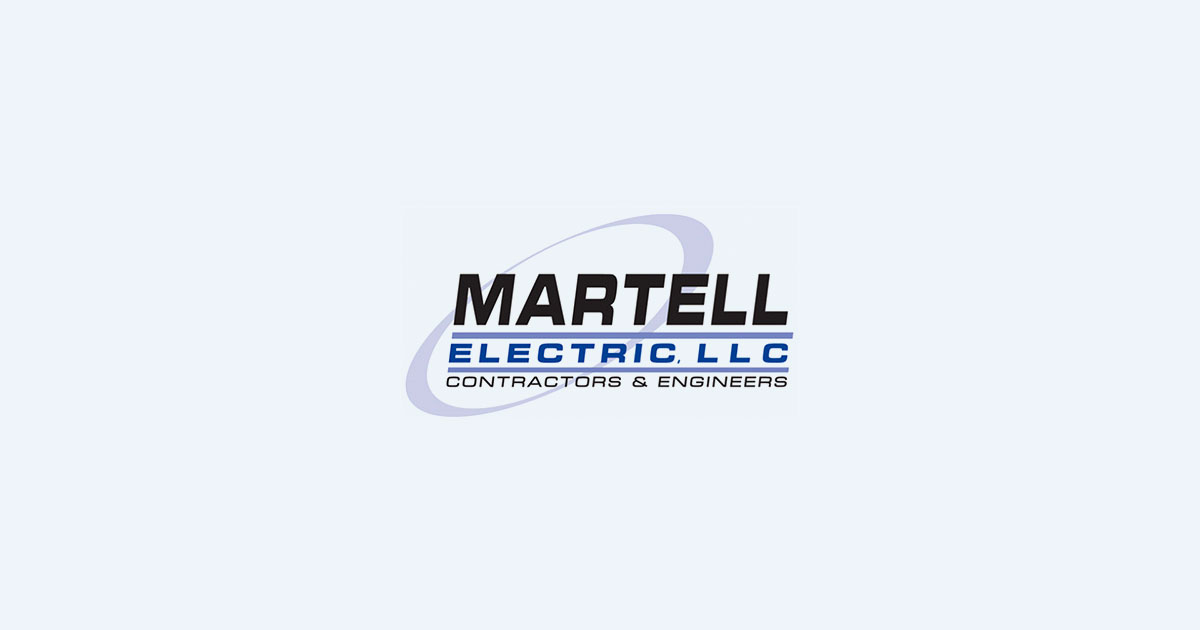 Martell Electric was founded in 2001 and began operations in 2003. The company was owned by MISCOR Group until February 3, 2010, at which time they were purchased by John and Bonnie Martell. In February 2021, the company became 100% employee-owned through an Employee Stock Ownership Plan (ESOP). We are dedicated to providing superior customer service and maintaining the highest standards of integrity, professionalism and safety while maximizing value for our customers.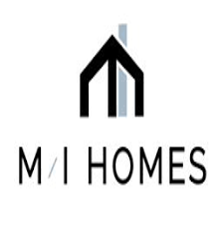 M/I Homes has been building new homes of outstanding quality and superior design for more than 40 years. Founded in 1976 by Irving and Melvin Schottenstein, and guided by Irving's drive to always "treat the customer right," we've fulfilled the dreams of over 130,000 homeowners and grown to become one of the nation's leading home builders.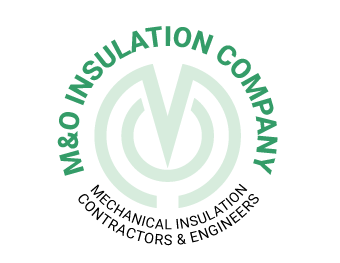 M&O Companies are a group of family owned companies who specialize in Industrial and Commercial Insulation, Industrial Cleaning, Lead Asbestos Abatement, Fabrication of specialty insulation, and distribution of safety supplies. M&O is over 50 years old and continues to lead the industry in quality and innovation.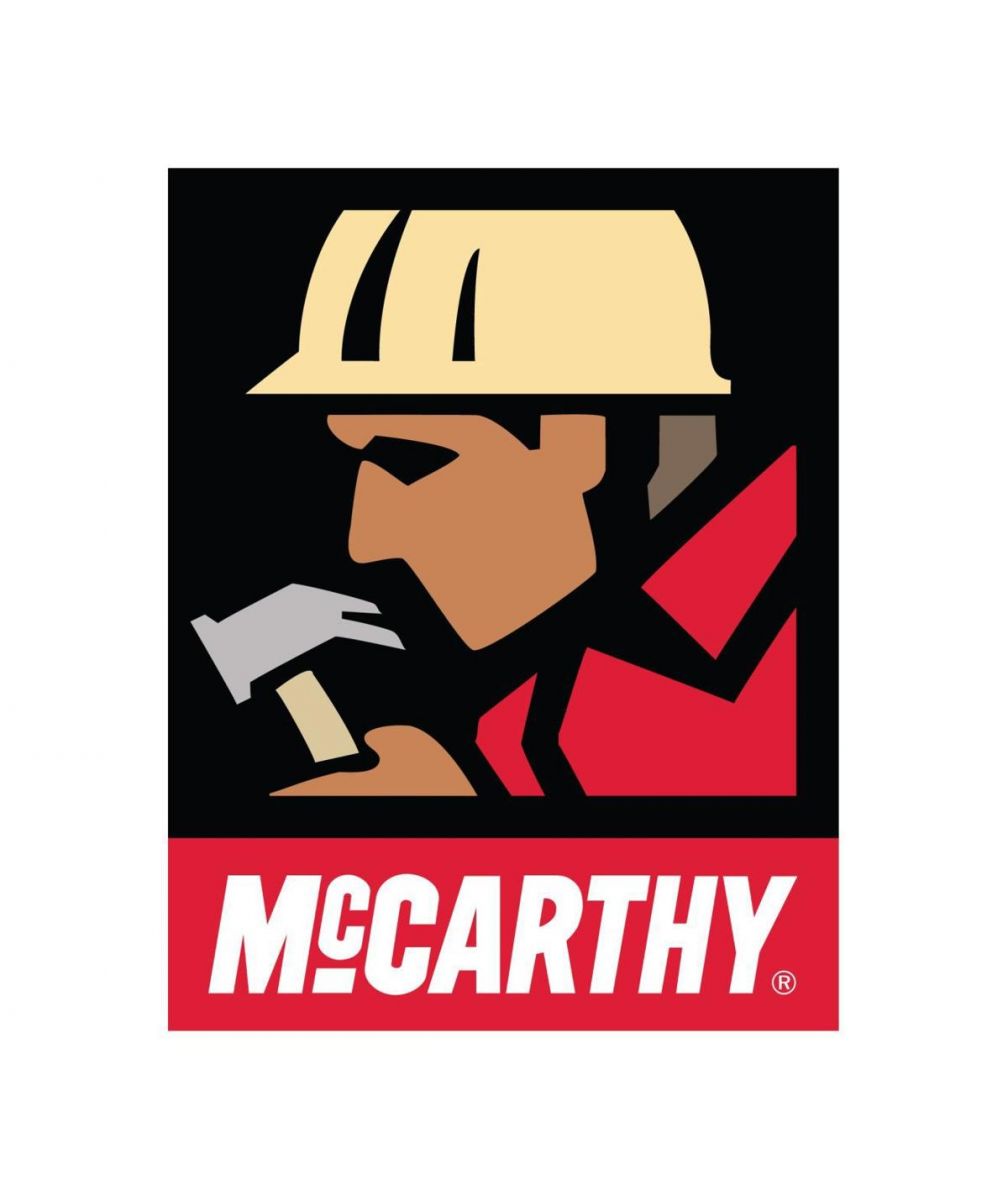 McCarthy Building Companies is a 150+ year old, 100% employee-owned general contractor. Based in St. Louis, MO, we have offices nationwide, with expertise in projects including: healthcare, science & tech, education, aviation, heavy civil and sustainable green building

Messer Construction Co. is a construction manager and general contractor providing leadership for complex commercial building projects. An employee-owned company, Messer builds better lives for its customers, communities and each other, and delivers value through quality construction and client experiences. Founded in 1932, Messer's footprint has grown to nine regional offices located across the Midwest and Southeast. The company is consistently ranked among the country's 100 largest contractors by Engineering News-Record, and this year rose to No. 58, after putting in place more than $1.03 billion in commercial construction in 2014. Messer now stands as one of the nation's leading health care and higher education builders, and also boasts extensive, award-winning work in the life sciences and industrial market segments. Messer employees live where they work, resulting in the company's sustained commitment to building better communities. That commitment has remained paramount throughout Messer's growth, and it is achieved annually through the company's own foundation and through the time, service and dollars invested by its employee-owners in community organizations and causes.

Meyer Najem's mission is to achieve excellence by completing safe and successful projects that serve the community with distinction. We achieve this by inspiring and serving clients through teamwork, integrity, quality, creativity, and well executed projects - always staying true to our culture and values. We have been voted a Top Workplace since 2009. We have enjoyed tremendous success and growth, operating in diverse commercial, multi-family, hospitality, institutional, healthcare and senior living markets.

Founded in 1919, Michuda Construction, Inc. is a family owned, full service General Contracting and Construction Management firm based on the south-side of Chicago. Michuda specializes in constructing and renovating facilities for health care, educational and commercial clients throughout the Midwest. By focusing our resources on select business sectors throughout the Midwest, Michuda Construction, Inc. is able to consistently deliver superior service tailored to our clients' needs while maintaining a healthy balance between life and work for our employees.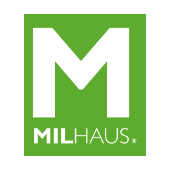 Milhaus is an award-winning, mixed-use development, construction, and property management company that specializes in Class A, urban, multifamily residential buildings. Headquartered in Indianapolis, Milhaus is comprised of inspired and industrious individuals who are passionate about the development of mixed-use and multifamily communities.
Moss brings an honest, positive, and intelligent approach to our business that's not readily found in the construction industry. That approach has not only created recognizable, sustainable, innovative and award-winning buildings, it has helped our company grow to being one of the most transparent, respected, and sought-after companies in the U.S. The Moss team of experts spans the country with offices in Hawai'i, California, Texas, and Florida. In addition to our Fort Lauderdale headquarters, we also have Florida offices in Miami, Tampa, and West Palm Beach. Our passion for customer satisfaction runs deep. We are constantly focused on finding ways to exceed expectations at every turn. Our dedication to intelligent solutions is the core of our philosophy. We believe every project is first and foremost about genuine, rewarding relationships with clients, subcontractors, suppliers, and the surrounding community. We've combined our deep expertise with a renowned level of integrity and transparency—serving as the foundation for all we do.
New Hudson Facades is a custom architectural facade company which specializes in the design, engineering, manufacturing, and installation of facades on world class buildings. NHF partners with leading architects and general contractors to provide innovative and challenging cladding solutions for some of the most architecturally significant projects being built today. www.newhudsonfacades.com 
North Mechanical is your full service turn-key mechanical system solutions provider. Whether your needs are construction, contracting, design, fabrication, service or maintaining we can help.We have been designing, building and maintaining diverse systems for many of Indiana's most prominent landmarks for nearly 40 years. Those landmarks include the Indianapolis International Airport, Indianapolis Museum of Art, Anthem, Franciscan Health, Roche Diagnostics, Indiana University, Nestle's, Duke Energy, Chrysler Corporation, Purdue University, The Palladium, Covance Labs, Georgia Pacific, Steel Dynamics and WXIN.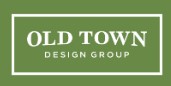 Old Town Design Group-the leading custom home builder in the northern Indianapolis suburbs of Carmel, Westfield, and Zionsville -specializes in creating timeless custom home designs that truly fit our clients. We take the time to get to know how you live and make every step of your home building experience exceptional.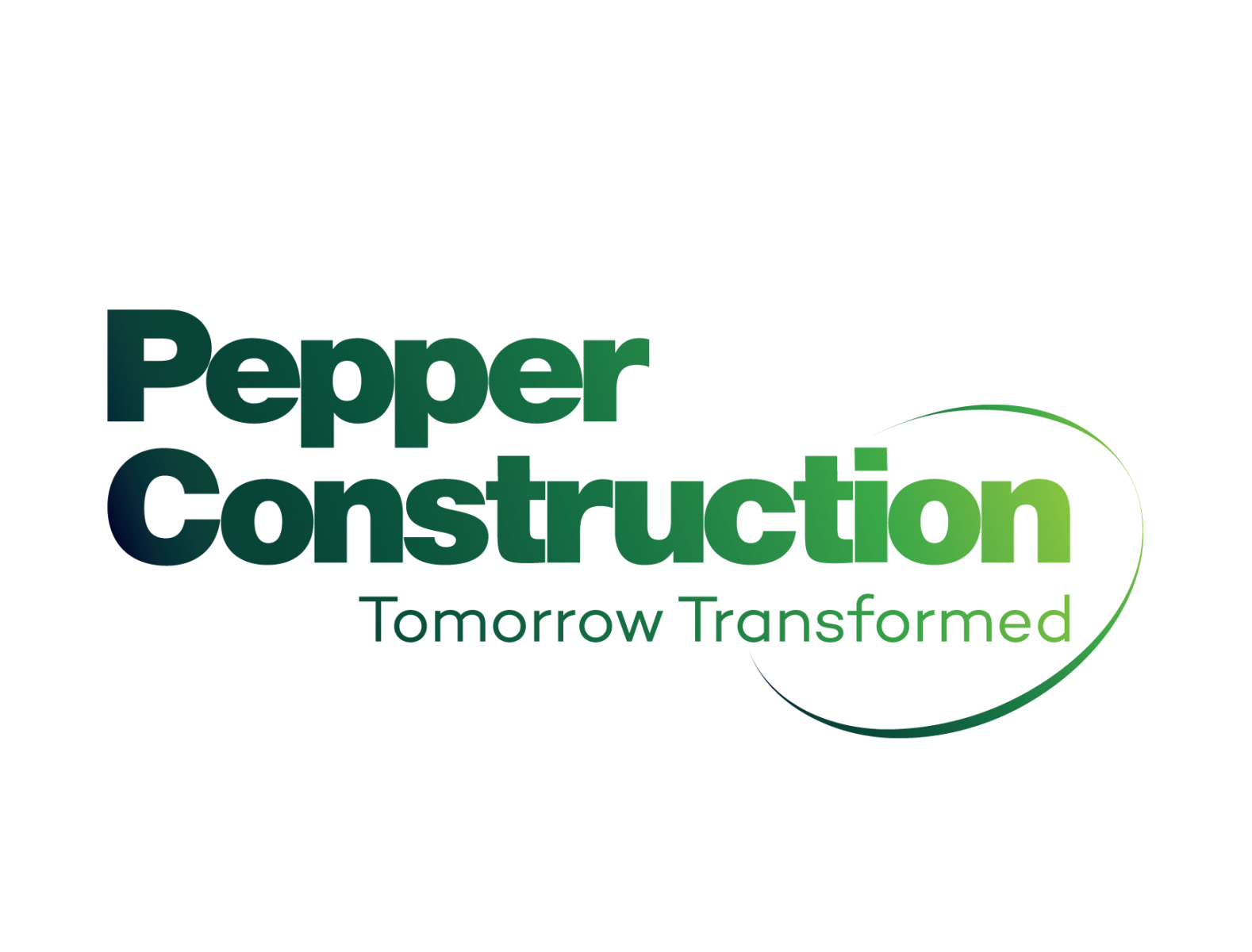 Pepper Construction Group is a general contracting and construction management firm that has served the non-residential, private, and government sectors since 1927. Our project management and field supervisors are dedicated to serving the unique needs of every customer, with a strong focus on building relationships that endure throughout the generations. Our expertise is recognized throughout the Midwest. With offices in Illinois, Indiana, Ohio and Wisconsin, Pepper ranks as the nation's 64th largest contractor, and 6th largest contractor in the Midwest (ENR Magazine).

Founded in 1926, Power Construction is a family and management-owned firm that is focused primarily on the greater Chicago metro area. With average revenues that have grown steadily to more than $1 billion annually, our unique business model and values-based approach means that our leaders are actively engaged, our employees build long-term careers and we foster trade partner relationships that drive customer value. Most importantly, it's what allows us to fulfill our fundamental promise: to exceed expectations, every time. Chicago is our home and we're proud to be a part of its past, present and future. Likewise, we're honored to partner with clients on their projects elsewhere in the country.

Power Design, Inc. has operated as a family-run business built on an unbending foundation of quality service, innovation and loyalty to our employees and customers. It is the passion for people, for excellence and for the customer experience that drives us to stay innovative in the ever-shifting marketplace.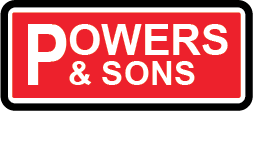 Known throughout the Midwest and across the U.S., Powers & Sons Construction is an award-winning firm specializing in general contracting, construction management, design-build, and owner's representative projects that exceed client expectations. With three offices in Indiana and Illinois, we have completed over $1.5 billion in business since 1967.

PulteGroup has been providing the American Dream of homeownership to families for 60 years. What started as a single home built and sold by the entrepreneurial spirit of an 18-year-old Bill Pulte, has grown into the industry's sole multi-brand home building company with the ability serve customers in all phases of life. Today, PulteGroup operates in approximately 60 markets throughout the country.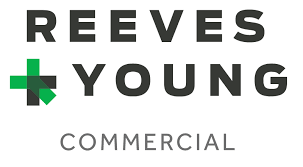 Everything we do — from 30 feet below the ground to 30 floors above — is about people. Reeves & Young have 70 years of being in business, we've had the opportunity to work closely with owners, developers, general contractors, and subcontractors to ensure that every project we complete is built by relationship first.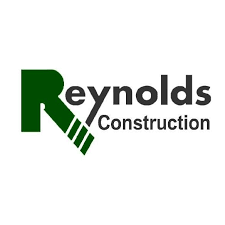 Reynolds Construction, LLC, is an employee-owned, customer-focused and performance- driven service company providing sustainable solutions to the water, wastewater, and renewable energy sectors.
R.T. Moore is ranked in the Engineering News Record's listing of Midwest Specialty Contractors and continues to be ranked in PHC News Top 100 Contractors for the 10th consecutive year. Established in 1955, R.T. Moore is a full-service Mechanical Contractor, serving the commercial and residential markets with plumbing, HVAC, design and construction services. R.T. Moore's company purpose is to build something that matters. We are committed to strong customer relationships, on-time installation, quality workmanship, and dependable service, all while creating growth and opportunity for the company and its employees.

Founded in 1989, Satterfield & Pontikes Construction, Inc. (S&P), is a construction company as firmly rooted in traditional values as we are relentless in our pursuit of cutting-edge tools and technology. We are proficient in a number of delivery methods, including general contracting, construction manager-at-risk and design build delivery methods, providing owners with outstanding quality, exceptional value and dependable on-time performance. We're proud to continue to lead the way in conscientious construction, making the most of advanced modeling and scheduling software to ensure a final product that serves the needs of owners and their communities today and well into the future. While "sustainable," "eco-friendly" and "green" are industry buzzwords today, conscientious construction ideology is nothing new to us. Satterfield & Pontikes built the first building in Houston to receive Leadership in Energy and Environmental Design (LEED) Gold Core and Shell certification. It's our own corporate headquarters, a multiple-award-winning study in efficiency and contemporary design in a Class A space.

In 1962, Shiel Sexton was founded on the principle that the value of a contractor should be based on more than the orchestration of manpower, materials and equipment. As our business grew in size and experience, we learned that different construction sectors require separate, specialized skill sets. We responded by creating dedicated groups, each with its own team of dedicated experts in the areas of Commercial, Education, Life Sciences, Public, and Hospitality.
This attention to detail has helped us increase our nationwide construction business steadily, year after year. It's also earned us a consistent ranking as one of America's Top 400 Contractors, as named by the national Engineering News-Record. In 2009, Shiel Sexton was ranked the Best Place to Work in Indiana (Large Category) through the Indiana Chamber of Commerce.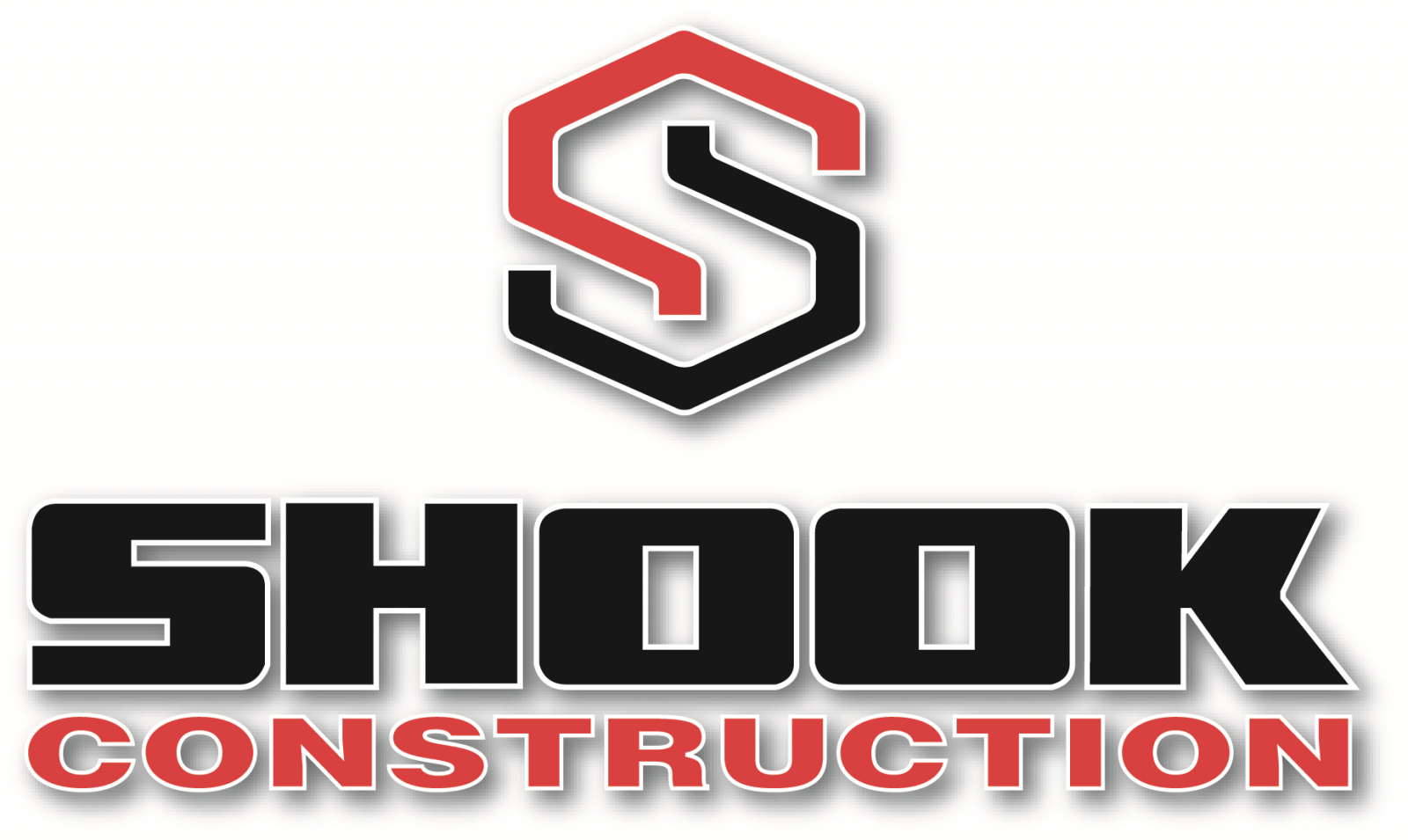 Shook is looking for students with a passion for learning about the commercial construction industry from the ground up. Each semester, we hire a select group of students for paid Co-Op positions. We expose our students to real-world situations in both the field and office. Some of the experience you will gain includes processing submittals and take-offs, preparing bid documents and change orders, logging shop drawings and attending jobsite meetings. In addition, we occasionally hire equally passionate students for paid internships in our accounting and marketing departments. Because of our needs at the time and the student's aptitude for the job—along with leadership skills—many of our co-op students have continued their full-time careers with us. In fact, our current CEO and president is our 5th consecutive CEO who began his career either as a Co-Op or immediate college graduate. Again, we provide real-world experience, which in turn provides an advantage above other candidates when pursuing full-time employment upon graduation.We've won some awards that tell us we're a great place to work, but that's not why we have great benefits in place. We value your hard work and believe you deserve a high-quality, comprehensive benefits program. We offer you and your family the opportunity to enjoy a cost-efficient approach to health and insurance protection, as well as a retirement program to help plan for your future.
Shuck Corporation is a General Contractor and Construction Manager, specializing in concrete and carpentry services for commercial, industrial, healthcare, government, and education industry sectors. Shuck Corporation leverages technology, experience, and constant improvement to perform at the top of our industry. We operate in the central Indiana market and we are growing!

Skanska is one of the world's leading construction groups. In the U.S., we are a provider of comprehensive construction services and a developer of public-private partnerships. We apply our expertise to everything from small renovations to billion-dollar projects, using a variety of delivery methods.

​ Skender is powered by more than 200 dynamic construction experts who crave innovation and new ways to transform the construction experience. Customers rave about our refreshingly unconventional approach, which is rooted in efficiency, collaboration, proactive solutions and spirited fun. With offices in Chicago and San Francisco, Skender manages new construction and renovation projects of all shapes, sizes and complexities, and is consistently recognized for its business innovation, growth, and commitment to employees. For more information, please visit www.skender.com.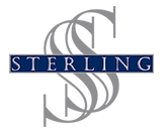 As a full service general contractor, Sterling Construction Corporation services a diverse group of customers. We have extensive experience with new construction and renovation projects, both small and large. Located in Mishawaka, Indiana, Sterling Construction currently has a concentrated focus on building multifamily apartment communities in the Southeast and senior housing projects throughout the Midwest. Sterling services include preconstruction, value engineering, vertical integration, green building, and construction management. Vertical integration is obtained through The Sterling Group's unique organization of internal companies including Development, Construction, Renovations, and Management. Because of our vertical integration, Sterling Construction also understands and appreciates the importance of exceptional customer focus both internally and externally which yields long-term favorable return on investment. At Sterling, we realize we are only as good as the people on our team. With this in mind, Sterling has a long standing commitment to hiring the best and providing each employee the opportunity to achieve their potential. Our commitment to employing the best, starts with our 3-Year Internship Program.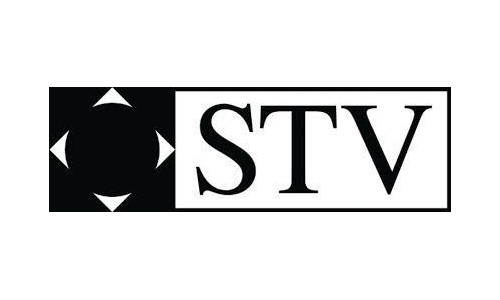 We do what's right. We collaborate to deliver. And we are driven by optimism because we see opportunity. That's why STV is an award-winning professional firm that consistently ranks among the country's top companies in transportation infrastructure, including rail, mass transit, highways and bridges; water; and social infrastructure, such as, healthcare, education and justice. Throughout the United States and Canada, STV's professional, technical and support personnel offer services to a broad and expanding client base.
Suffolk is a national enterprise that builds, invests, and innovates. We are an end-to-end business that provides value throughout the entire project lifecycle by leveraging our core construction management services with vertical service lines that include real estate capital investment, design, self-perform construction services, technology start-up investment and innovation research/development. Suffolk is a national company with $4.5 billion in annual revenue, 2,400 employees and main offices in Boston (headquarters), New York, Miami, West Palm Beach, Tampa, Estero, Dallas, Los Angeles, San Francisco, and San Diego. Suffolk serves clients in every major industry sector, including healthcare, science and technology, education, gaming, transportation/aviation, and commercial. We are privately held and led by founder, chairman and CEO John Fish. Suffolk is ranked #23 on the Engineering News Record list of "Top 400 Contractors" and we are a 2020 nationally certified "Great Place to Work" by the Great Place to Work Institute.
Summit Design + Build, LLC is one of Chicago's leading providers of general contracting, construction management and design/build construction services for the commercial, industrial, multi-family residential, office/tenant interiors, hospitality and institutional markets. Located in Chicago's Fulton Market neighborhood and with a regional office in Tampa, Florida, our firm has been involved in the design and construction of over 280 buildings and spaces totaling more than 6 million square feet during its 13 year history. We have a proven record of providing the highest quality construction services, at a fair price, while consistently pushing the boundaries of innovation and looking for a better way to achieve our client's goals.

SUMMIT IS MORE THAN A BUILDER. WE'RE PART OF YOUR TEAM.
Together we can help you hone your goals, evaluate your obstacles and brainstorm comprehensive solutions. Whether you're a producer of beef, poultry, swine or dairy, our seamless turnkey process can take you from start to finish without ever losing sight of your ultimate goal: a quality, enduring structure that will protect your investment, increase production and improve profitability.

Since its founding in 1984, Suntec Concrete has worked to establish itself as a leader in challenging, critically timed, and technically demanding jobs in the concrete industry. When choosing Suntec Concrete as a partner for your project, you are assured of quality workmanship, exceptional performance, and unparalleled client satisfaction. Having been involved in some of the most significant projects throughout the southwest, Suntec has built it's reputation over several decades on providing outstanding solutions, and the highest quality work on every project. Let Suntec Concrete help you to maintain demanding schedules, complete challenging projects, and build sustainable concrete solutions that will leave a lasting impression on both the environment and the people who use them.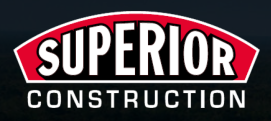 Superior Construction's entrepreneurial spirit, quality construction, and pursuit of complex projects began in the 1920s. Established in Gary, Indiana, the company foundation has always been in building the infrastructure of America. Schools, post offices, and libraries are some of the first projects Superior Construction completed, helping shape the America we know today. As the company grows, so too do the types of work we perform. We now take on large, complex structures in transportation, industrial, and a variety of necessary American infrastructure, delivering quality work safely and honestly nationwide.
For more than 50 years, the Tippmann Group name has been synonymous with cold storage excellence. In that time, we have dedicated ourselves to putting our customers first, providing a safe work environment, and treating our employees like family. As a family-owned and operated business, the Tippmann Group companies have always placed a high value on the relationships we have with our customers and fellow team members. These relationships, combined with our commitment to tradition, flexibility, quality, performance, and customer service have helped our companies grow into what they are today.Tippmann Group is a unique combination of two companies, Tippmann Construction and Interstate Warehousing, which are dedicated to safe and efficient design, construction and operation of multi-temperature facilities for the food industry.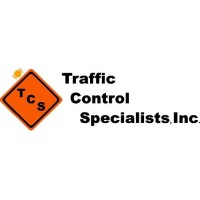 Traffic Control Specialists, Inc. (TCS, Inc.) is a family-owned company and Women's Business Enterprise (WBE) that provides comprehensive traffic control services to any size company or contractor. Since our modest 2007 beginnings in Knox, Indiana, to our recent branch expansions in Fort Wayne, IN and Crawfordsville, IN, we always strive to provide exceptional service and do what is right for our customers, employees, and the motoring public. We pride ourselves on keeping people safe as they travel through life's daily journeys, and we do this with knowledge and industry leading expertise in traffic control services.

Trinitas Ventures build exceptional real estate. We are a principled organization who is passionate about our people and purposeful in the communities we develop.Principled. Purposeful. Passionate. These are the core values that guide us. We are a principled organization, passionate about our people and purposeful in the communities we develop. Our mission is to create exceptional real estate but our goal is to have fun doing it.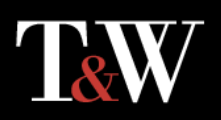 T&W Corporation is a Design/Build General Contractor with specialization several markets. We have been in business for 50+ years and work primarily in Indiana. We are a medium sized firm with approximately 35-40 employees and an annual revenue of approximately $40-50 mil. We have been voted as one of the top 100 companies to work for in Indiana by the Indiana Chamber of Commerce.
We build solutions for the world's greatest challenges. Thieneman Construction, Inc. (TCI) is a self-performing general contractor dedicated to exceeding client expectations by safely building high quality projects, meeting project deadlines, and offering competitive pricing. Since our establishment in 1999, TCI has built more than 220 jobs with a value of over $400 million. Through this experience, our staff has developed the expertise and skills to tackle the most challenging and complex projects.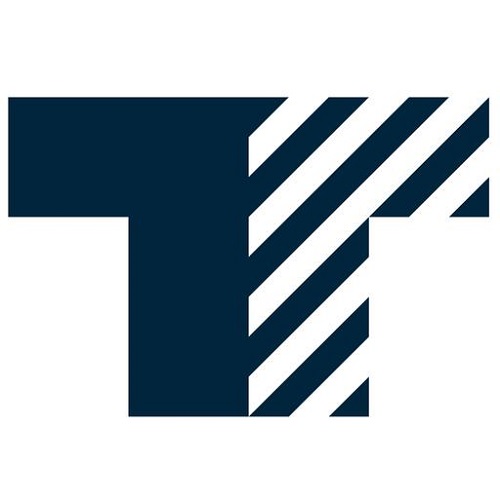 Thompson Thrift's commitment to Excellence, Service, and Leadership has been and will remain a hallmark of the company as it continues to move into the future. At Thompson Thrift, each project is a partnership with our stakeholders - investors, residents, tenants, vendors, and team members. We promote a working environment in which communication and service are essential. We embrace a philosophy of transparency in conducting business and are proud of the culture of customer service we have developed. Our business model provides us with the in-house capabilities necessary to acquire a site, perform feasibility and due diligence, design and construct, then lease, sell or manage it. Our seamlessly integrated menu of services and functions provides our partners with the resources they need to reach their goals, regardless of the project size or complexity.

Turner was founded in 1902 by Henry C. Turner. Throughout his career, Henry C. Turner referred tohis clients as "respected friends." The company quickly built a reputation for integrity, teamwork and commitment. These values remain true today and are the reason we were able to celebrate our 100th anniversary. This is a milestone which all of us at Turner are very proud. Turner is recognized as a leader in the industry. Our position and strength enables the company to provide additional value to our clients and opportunities for our employees. Together, we are Building the Future.
Through three generations of family ownership, Valenti has earned the trust of owners, stakeholders, and partners throughout a diversified marketplace. Family leadership is actively engaged in every operational facet, and our multidisciplinary team – comprised of impassioned, tactful and adept leaders and minds – guides our work with a collective approach rooted in transparency and advocacy.We manage our portfolio in a way that allows our executive team to play an active role in every project. We believe this to be a distinguishing factor in delivering an exceptional service to our valued clients and friends. Rooted in personal and professional philosophies, and interwoven with industry expertise and environmental knowledge – our commitments guide the ways in which we support our communities, protect the environment, and build impactful and enduring projects.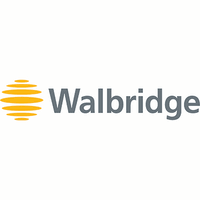 The Walbridge team is experienced and built to lead. Our safety program focuses on demanding safe work in all facets of our business. We strive for an acute understanding of what our customer is looking for and a desire to not only achieve that goal, but surpass it. From beautiful education projects, to massive automotive projects or community-changing facilities, Walbridge's commitment to service and adding value shines through on every project we manage..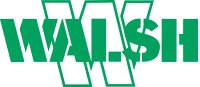 Walsh Construction is a 107 year old, family owned business in its fourth generation of leadership. and commitment. Providing general contracting, construction management and design build services, the Chicago-based company maintains a national presence within the industry and is a subsidiary of The Walsh Group. The Walsh Group, the parent company for both Walsh Construction and Archer Western Contractors, retains a construction fleet valued at over $250 million, and has annual revenues in excess of $2.5 billion. The Walsh Group is recognized as one of the nation's top 25 contractors in the ENR Top 400 List.
Webcor Builders is among the leaders in large-scale, commercial construction in California. We have spent the last 45 years defining the skylines in San Francisco and Los Angeles, through general contracting, design-build, and our self-perform groups for concrete, door/frames/hardware, and drywall.
Weddle Bros. Building Group, LLC is an innovative and progressive construction services provider with operations in the Midwest. For almost 70 years Weddle has managed complicated and multi-phase projects. One of the aspects that excites and drives our Employee Owned Company is that we enjoy the building process and we recognize the uniqueness of each client and every project.We commit to and are driven to provide superior construction services, and to do this with pride, integrity, excellence, quality, and in a team approach on every project, every day. We commit our best efforts in helping our clients achieve their visions and goals; and our best efforts to provide our employees with a culture where they can have an exciting and fulfilling career.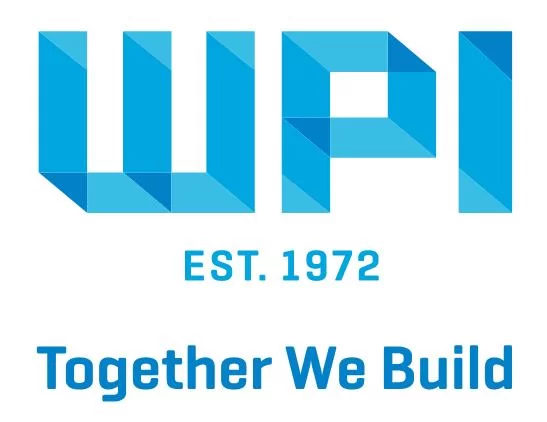 Western Partitions, Inc. (WPI) is one of the largest and most reputable interior and exterior contracting firms in the US. WPI provides superior contracting services for drywall, prefabrication, metal studs, acoustical systems, wall panels, fireproofing, firestopping, stucco, claddings, painting, windows, doors/frames/hardware, and more. Headquartered in Wilsonville, Oregon, WPI has offices in Eugene, Seattle, Reno, Las Vegas, Albuquerque, Spokane, Salt Lake City, Boise, Phoenix, Ohio. WPI operates in multiple states across the US including Oregon, Washington, California, Idaho, Nevada, Utah, Arizona, Montana, Hawaii, Alaska, and New York. We're constantly expanding our reach thanks to our growing national customer base. Since WPI's inception in 1972, we have provided award-winning construction without sacrificing integrity, safety, or efficiency. Our service-oriented, fast-track approach, coupled with an attention to detail has resulted in a superior reputation within our industry. We work hard every day to earn our customers' trust and confidence. Throughout our history, our dedication to our employees, quality of work, and customers has set us apart. The strongest characteristic of our organization is the prominent level of pride we take in every job we complete. Our employees are driven to do the job right the first time without compromise. Lastly, our customers choose WPI based on the emphasis we place on communication, trust, and respect.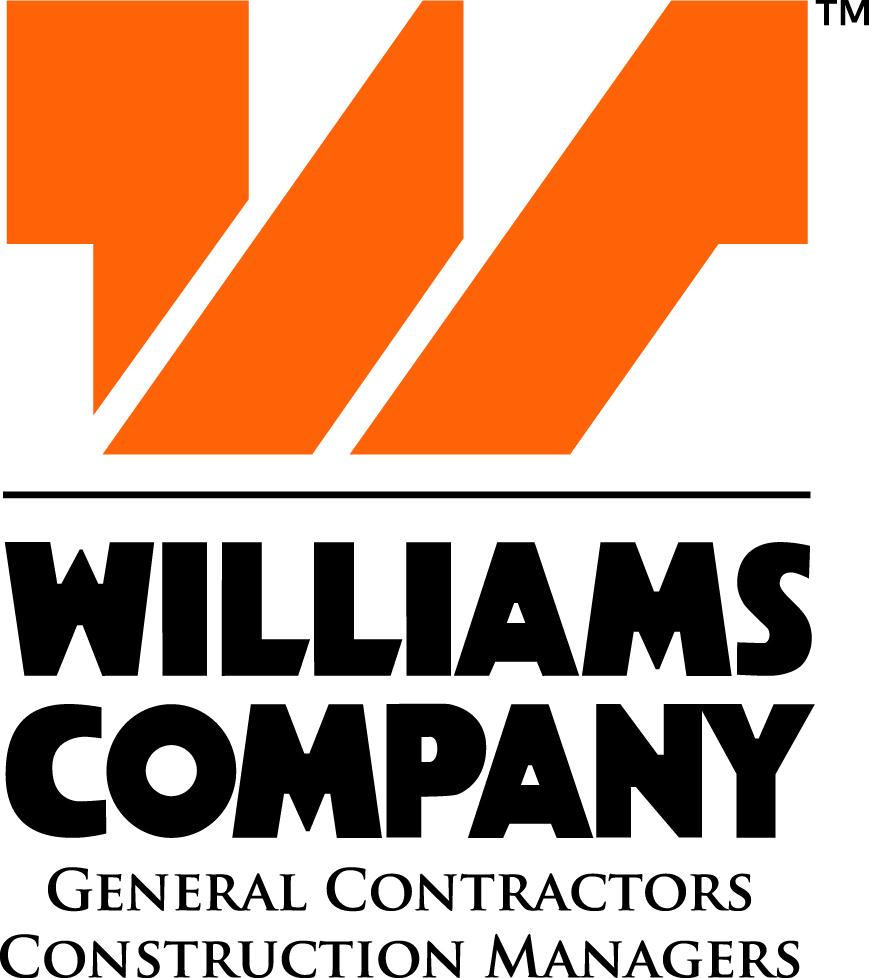 Williams Company is a 100% employee-owned construction firm with offices in Orlando and Tampa, serving clients throughout the Southeast. We take great pride in being part of an industry that is the essence of America. With a 102-year legacy of performance excellence, we grew Williams Company into the forward-thinking, client-focused firm it is today by hiring the most talented experts in our industry. Our high-performance teams build a wide range of projects, including entertainment, commercial, retail, hotels, multi-family, educational and industrial projects. By joining Williams Company, we will provide you with all the tools you need to have a successful and rewarding career. In addition, we provide free stock, generous bonuses, and competitive salaries and benefits. For more information, visit www.williamsco.com

The F.A.Wilhelm name has been prominent in Indianapolis since 1923. In the 1930s and 1940s, Wilhelm became a general contractor constructing commercial, institutional, and industrial projects in Central Indiana.
In the 1950s and 1960s, Wilhelm began constructing projects throughout Indiana including university buildings at Purdue, Indiana, Ball State, and Indiana State, while continuing to work in Indianapolis for industrial customers such as Eli Lilly and Company.
In the 1970s and 1980s, Wilhelm developed its expertise at historic renovation and parking structure construction while still continuing to serve its markets developed earlier.
During the 1990s and early 2000s, Wilhelm applied its experience in structural concrete to hotels and casino hotels. Also during this period, the experience gained in pharmaceutical building was applied to hospital buildings and research laboratories.
Today, Wilhelm's breadth of expertise and depth of resources enables us to thrive, even during economic downturns, retaining key employees, and building financial strength unmatched by other construction providers in our peer group.