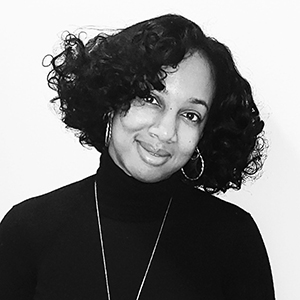 Lae'l Hughes-Watkins​

Lae'l Hughes-Watkins is the University Archivist for the University of Maryland and the founder of Project STAND. As the University Archivist, she is responsible for the University of Maryland collection area within Special Collections and University Archives (SCUA) and oversees reference services, collection development, donor outreach, and stewardship, outreach, and instruction activities. Collaborating with other staff, she provides input into the overall direction for accessioning, arrangement, description, cataloging, digitization, and preservation of university archives materials. From 2013-2018 she served as the UA at Kent State University, where her work included working directly with the University records management program, providing reference and instruction, and development of collections, particularly those related to Kent State's May 4 Collection that documents the 1970 campus shootings and the Black Campus Movement, highlighting student activism.
Dina Kellams

Dina Kellams joined the Indiana University Archives in 1999, becoming Director in 2015. As the Director of the Archives, her goal is to ensure constituents know about the Archives' rich and varied collection and services. With her staff and in collaboration with colleagues throughout IU, she works diligently to further integrate the archives into the pedagogical mission of the University. Her research interests include student life, Indiana University history, and teaching with primary sources. In 2017, she helped establish the Libraries' Primary Source Immersion Program for Indiana University instructors as well as the Stories from IU Special Collections speaker series.
Michael Strom

Michael Strom is the Administrator of the Nevada State Library, Archives and Public Records Division. As Mike is still new to this position, having started in May of 2021, he is focused on learning how the State Library, State Archives and Records Management sections operate and on working with the staff to revise the division's strategic plan. Mike's longer term goals include learning all he can about the library, archives and records management communities in Nevada and how he can best contribute to their success. Prior to arriving in Carson City, Mike served as Virginia State Archivist and Director of Government Records Services at the Library of Virginia. There, he led the Library's state records, local records and records management sections. He worked to promote the importance of archives and records management throughout Virginia, support new and effective ways of preserving and providing access to records held by the state archives, and create an innovative and productive work environment. Before his time at the Library of Virginia, Mike was the Wyoming State Archivist for nearly eight years and, before that, worked in university archives for ten years.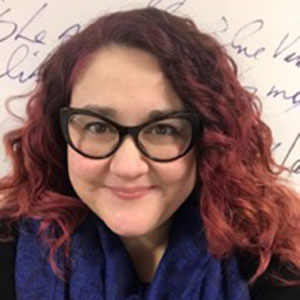 Jennie Thomas

Jennie Thomas is the Director of Archives at the Rock & Roll Hall of Fame, where for the past 10 years she has managed staff and projects related to all facets of the Rock Hall's institutional records and manuscript collections. Her current focus is in rethinking the intersections of library, archives and museum workflows and metadata in order to customize and implement the institution's new collections management system and integrate it within the framework of a new technology stack with a digital asset management system, cloud and onsite storage, and an online public discovery interface. Prior to the Rock Hall, Jennie was the Marilyn Crandell Schleg Archivist and Special Collections Librarian / United Methodist Church West Michigan Conference Archivist at Albion College in Michigan for nine years. She also serves as Secretary to the Midwest Archives Conference.