The Purdue Technology Alumni Board is hosting this online-only speaker series so that alumni everywhere can hear presentations, panel discussions and conversations for other alumni or current Purdue Polytechnic faculty. The topics for these monthly forums are meant to be of broad interest to the entire Purdue Technology alumni base and will include topics that cover the spectrum from technology overviews (ex. Internet of Things, artificial intelligence) to career-focused topics (ex. entrepreneurship, change management).
For more information about this event, please contact the Purdue Technology Alumni Board.
Previous Events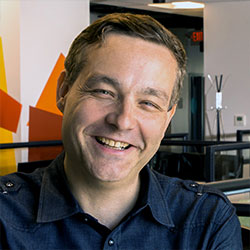 John McDonald

Internet of Things
August 20, 2019
John McDonald is CEO of ClearObject, Indiana's leading Internet of Things Systems Integrator. He is a founder and board member of the Indiana Technology & Innovation Association, chairman of the Technology & Innovation Committee of the Indiana Chamber of Commerce, a board member of TechPoint, the Indianapolis Chamber of Commerce, the Indiana India Business Council, and the Social Enterprise Alliance. Additionally, he is a member of the IBM PartnerWorld Global Business Partner Advisory Council, the advisory council for Hamilton Southeastern Schools, the Workforce Alignment council of Ivy Tech Community College, and the Dean's Council for the Purdue Polytechnic Institute at Purdue University.
McDonald is the author of "Where IoT Is Made" as well as two history books about Indiana, "Lost Indianapolis" and "Flame Out." Residing in Fishers, Ind., with his wife and three children, McDonald serves as a lay minister and member of the contemporary worship band at his church and enjoys photography, cooking and running in his spare time.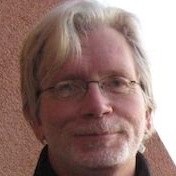 David Purkey

What is the Cloud – and Why Should I Care?
June 18, 2019
This session will cover the past, present, and future of the Cloud from the perspective of Enterprise IT. We will dive into what the cloud is, as well as what the cloud is not. We will discuss the advantages and disadvantages of migration to the cloud – including financial, security, and innovation points of view.
David Purkey (BS '83, EET; MBA, Keller Graduate School of Management) has over 20 years of IT experience as a systems integrator, systems administrator, application developer and cloud infrastructure automation engineer and consultant, and he spent 10 years designing manufacturing processes and automated assembly lines for electronic assemblies. Today, Purkey serves as the cloud architect for World Wide Technology in Nashville, Tenn.
Panel: Maureen Huffer Landis, Amruta Inamdar, and Mike Ellis

Career Resources for Alumni
May 21, 2019
Did you know that a variety of career development resources exist for Purdue alumni? This online webinar, presented by the Purdue Technology Alumni Board, featured a panel of experts to guide you through the process and prepare you for the next steps in your professional development.
Maureen Huffer Landis, director of alumni career advancement for the Purdue Alumni Association (PAA), discussed the benefits of PAA membership, including networking opportunities, job search tools, and on-demand courses.
Amruta Inamdar, career services consultant for the Center for Career Opportunities (CCO), presented career development services offered to Purdue alumni, including lifelong free access to many of the same resources and services offered to current students.
Mike Ellis (BS '90, computer integrated manufacturing technology), president of Global Talent Resources, Inc., led a resume writing workshop to help you stand out in the crowd.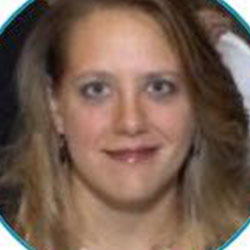 Christie Nawrot

Change Management
March 19, 2019
Christie, a graduate of Purdue's organizational leadership & supervision program, is an innovative senior consulting professional with over 17 years experience in business transformation, organizational change, thought-partnering, communications and client relationship management. Her consulting experience spans multiple industries with an emphasis in the areas of organizational change management, leadership engagement, organization alignment, strategic planning, learning development and training delivery to shape organizational solutions and deliver value to the client for both IT/technical and non-technical business changes.
Christopher "Toph" Day

Entrepreneurship
February 19, 2019
Christopher Day (Toph) is co-founder and CEO of DemandJump, a customer acquisition platform that helps brands identify the Dynamic Customer Journey. Since graduating from Purdue in 1992, Toph has developed a reputation as a serial entrepreneur, leading multiple technology exits to Fortune 500 companies.
Have an idea for a presentation?

Want to present a future session? Please email techdev@purdue.edu with a brief synopsis of the proposed presentation. The only guidelines for the proposal are to offer a topic of broad interest and to be a Purdue Polytechnic / College of Technology alumnus or faculty member.