The purpose of the Purdue Technology Alumni Board (PTAB) is to:
Support the efforts of the Purdue Polytechnic Institute (formerly College of Technology)
Facilitate communication between the college and its alumni
Provide programs for professional growth, and
Enhance alumni relationships with the University and the Purdue Alumni Association.
As a new PTAB member you will be expected to attend at least 75% of the monthly board meetings (in person or virtually), actively participate in the annual planning meetings, contribute time to serve at events/programs, and adhere to the Bylaws and Membership Agreement for a three-year term.
PTAB's operating expenses are funded in-part through a dues-sharing agreement with the Purdue Alumni Association. Past examples of how that funding has been used to support Technology alumni are through professional development through a virtual Alumni Speaker Series, on-campus events like football tailgates, off campus events in Chicago and Indianapolis, and student support of graduation gifts.
For additional information, please contact Erin Perdue, alumni engagement officer, at 765-494-8763 or elperdue@purdueforlife.org.
Members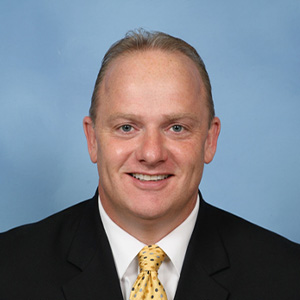 Michael E. Johnston, DM, MBA, FACHE
Board President
President, Southern Market, Allina Health
Michael Johnston is President Southern Market for the Allina Healthcare System. Michael's varied career includes both health care and manufacturing to include running hospital networks specifically focused on leadership development and coaching.
Michael has been instrumental in positioning previous healthcare systems as leaders in developing and implementing management systems for their hospital networks. Under Michael's leadership, these hospitals have achieved consistent improvement in patient quality metrics and unit cost expense reduction. Michael is a frequent speaker on operations leadership and lean topics to include trends, issues, and success strategies. Michael has spoken at both industry and health care conferences in the U.S. and Europe for organizations such as the Lean Six-Sigma World Conference, ASQ World Conference, Center for Lean Education and Research, Catalysis, PLAN, APICS, Rural Health Care Conference, HVN, Rieter International Leadership Conference, BAMA and TEAM (Toyota Europe Automotive Manufacturers).
Michael has a wife Sarah and three children Kirsten, Thomas, and Evie.
Michael has a Bachelor of Science Degree from Purdue University in Organizational Leadership and Supervision, his Master's in Business Administration from Thomas More College as well as his Doctor of Management in Organizational Leadership.
Kirti Chintalapudi
Board Vice President
Chief of Staff, Hofincons Group
Kirti Chintalapudi is a Chief of Staff at Hofincons Group, a company that specializes in Enterprise Asset Management (EAM) and Maintenance & Integrity Management. In her current role, Kirti is responsible for providing critical support to the CEO and managing high-priority projects to optimize operations and drive business growth.
Prior to joining Hofincons Group, Kirti worked as a Program Manager at Western Digital and Apple, where she honed her skills in New Product Development and Cross-Functional Team Leadership. She has a Masters and Bachelor's Degree in Industrial Engineering Technology from Purdue University.
In addition to corporate endeavors, Kirti serves as the Vice President of the Purdue Technology Alumni Board. Kirti is also a certified yoga instructor with a passion for wellness and mindfulness. Outside of work, she values spending quality time with her family including her French bulldog, Zuko.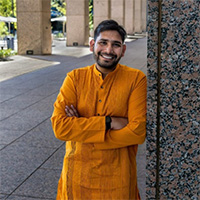 Ram Ramisetti
Board Secretary
Analyst (Emerging Tech, Innovation & Corporate Venture Capital)Analyst (Emerging Tech, Innovation & Corporate Venture Capital), McCarthy Building Companies, Inc
About: WEF Global Shaper | The World Bank Case challenge Finalist | CMAA Emerging Leader | UN SDSN Fellow | Climate Reality leader|Harvard Delegate
Ram is a seasoned Construction professional turned early-stage Angel Investor backing ambitious entrepreneurs working on Construction 4.0 to reshape how built environment assets are designed, constructed, and operated.
Interested Domains- Data-Centric next-generation Construction SaaS, AI/ML, Construction BlockChain (Smart contracts, DAO, DAS, NFT & Defi), Smart Jobsites & IoT, AR/VR+Metaverse, IoT, Digital twins, Next-generation materials, tools, Products, Supply-chain & Circular Construction, Robotics, future of cities, and urban transformation.
2021 BuiltWorlds Top 50 Adoption Leaders
2022 Building Design+Construction Media BD+C 40 under 40 class and
2023 Engineering News-Record Top Young Professionals for Texas & Louisiana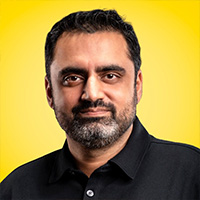 Faizan Ali Siddiqi
Board Member
MD, Brandverse
Global experience and expertise in:
Digital B2B, B2C, C2C Product Development (digital products and digital channel enablement in agile and waterfall environments)
Marketing Science and Ad Networks Scaling (digital, automation, data driven, cross-channel with client and agency experience)
Big Data and Analytics ( standing up teams to solve complex analytical problems and develop long term capabilities)
Complex operational roll outs expertise (setting up and launching global centers of excellence to solve complex technical and operational items including offshore tax)
Transformation of Supply chain and 3PL operations by technology enablement and operational restructuring.
In my professional career I have worked to develop strategic growth opportunities in developed, conflict and post conflict economies and have a successful track-record of exceeding growth, scaling and financial targets. I have built innovative digital products,(featured at Google I/O), implemented and optimized digital service experiences, with a specialty on the application of big data and ideation to solve emerging challenges in media, digital ad-tech, 3PL and First/Last Mile operations.
I have execution experience in and around digital transformation, product development, customer experience, loyalty, big data, AI, marketing automation and innovation. I am equally comfortable in corporate and startup environments, I have had the good fortune to add value in different scenarios from Turn-Arounds to IPOs.
I have built from the ground up and managed teams up to a 1000, along with complex internal and external relationships and multi country settings with onshore, near-shore and offshore setups. I have operated in multiple global locations and served on global boards of organizations, managing high performance teams mentoring them to collaborate for exceptional results. I have been responsible for managing global government , stake holder and investor relations.
I enjoy culinary arts
I enjoy mentoring startups
I am an ENTJ
I am an avid bungee jumper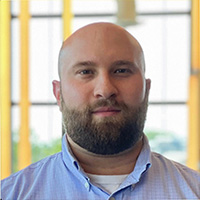 Adam Ashouri
Board Member
Senior Project Manager, Meyer Najem Construction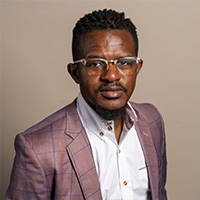 Ibidayo Awosola
Board Member
Project/Program Manager, Infosys
I am an ambitious and innovative Technology Leader with a practical "get things done" mindset. My experience in project and program management, as well as the implementation and support of information communication technology, has enabled me to consistently meet or exceed business objectives in multiple industries. My passion for learning drives me to expand my knowledge and skills, and to continuously work to innovate and create technological solutions that will advance businesses and make the world a better place.
Outside of work, I value work/life balance and devote time to activities I enjoy, such as grilling, dancing, traveling with family and friends, and volunteering with NGOs and non-profit organizations that are dedicated to bridging the technological divide. I am an outgoing person who enjoys meeting new people and hearing different perspectives. If you need a mentor, coach, or want to discuss innovation, leadership, passion and purpose, or success principles, please feel free to reach out to me.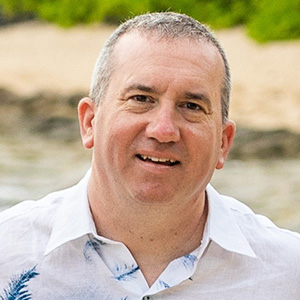 Leon A. Bogucki
Board Member
Product EngineerProduct Engineer, Jaeger-Unitek
As for a current resume, my LinkedIn profile would be the best information and most up to date.
I graduated from Purdue in May 1997. I have a BS in Mechanical Engineering Technology. I also have an AS in Computer Integrated Manufacturing Technology and an AS in Mechanical Engineering Technology. I obtained all of these from Purdue University, West Lafayette, IN.
Cooper Burleson
Board Member
Commercial Low-Earth Orbit Development Program (CLDP) Program Integrator – ENII, Barrios Technology, LTD
A Graduate of Purdue University's College of Technology with a B.S. in Aeronautical Engineering Technology and an M.S. in Aerospace Management, Cooper's field of expertise lies in mission operations and planning as well as and commercial platform operations and development.
Cooper has previously worked in Washington D.C. at the Commercial Spaceflight Federation, where he oversaw the drafting of new-age commercial space policy pertaining to the commercialization of the International Space Station, as well as coordinated the launch of Moon Express's TM MX-model Lunar Landers. In 2020, Cooper started work in Houston at NASA's Mission Control at Johnson Space Center as a Lead Increment Engineer under the HSFTIC Contract overseeing the development and execution of NASA's 65th ISS Increment.
Most recently, Cooper has been promoted to the HSFTIC Program Integrator for NASA's Commercial LEO Development Program (CLDP) which aims to cultivate new commercial opportunities (PAM), destinations (CDFF), and other NASA / Private Space work in Low-Earth Orbit as the ISS approaches its retirement in 2030. In this role, he oversees a team of 25+ NASA contractors in all Program Offices of the CLDP.
Adela Creasy
Board Member
Senior Director, Strategic Innovations, Midcontinent Independent System Operator
Adela Creasy leads Strategic Innovations at the Midcontinent Independent System Operator (MISO), overseeing functions that promotes the identification and application of emerging technologies to advance MISO business solutions. Her team's mission is to accelerate the transformation of MISO collectively as a function to reduce and advise where the organization can place their big bets, and where they should not.​​​​​​​
Creasy is well-noted for her vision on innovation activities that are essential to the planning process to inform future opportunities, support transformation, and deliver on near-term needs for grid operations of the future. She has a strong strategic, process oriented, and creative viewpoint.
Creasy joined MISO in 2018, and has served in leadership positions within Digital Technology, Strategic Innovations, and Strategy. Prior to MISO, she held various IT Security and Consulting roles at Fortune 500 companies.
At MISO, Creasy has led multiple strategic initiatives including the development of the digital strategy, advancing MISO's innovation strategy, and, most recently, MISO's uncertainty management and attributes work. Her knowledge and experience in the field of information technology and security enabled her to lead MISO's portfolio and project management division where she improved operational excellence through business capabilities.
Creasy holds a BS degree in Electrical and Computer Engineering Technology from Purdue University and serves as a board member for Teachers Credit Union.
Sean Eckhart
Board Member
Deal Enablement Head, Siemens Digital Industries
As innovative technology and rapid development continue to accelerate the way we produce, engage, and operate, our community is working to identify new business models in the IT/OT space that effectively deliver the capabilities within the Siemens portfolio and our partner ecosystem.
Laura Horsky
Board Member
Customer Solutions Manager, Amazon Web Services
Laura Horsky (2001 CPT) is a Sr. Customer Solutions Manager and Principal CSM at Amazon Web Services. She leads a team of Customer Solutions Managers supporting Global Financial Services organizations to accelerate customer's cloud journey to drive business value. Spanning Financial Services, Private, and Public sector, Laura's career has focused on Infrastructure, Business Resiliency, Network Operations, Security, and Service Management. She holds a Master's in IT Security from University of North Carolina at Charlotte. Laura resides in Charlotte, NC with her husband Kevin and two daughters Anna and Kelsey.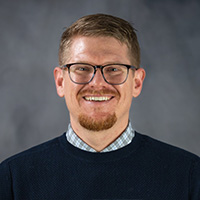 Nick Haywood
Ex Officio Board President
Senior Director, Marketing Technology Senior Director, Marketing Technology, Optum
Senior Director of Marketing Technology with experience implementing or managing at scale Adobe Experience Platform, Salesforce Marketing Cloud, Adobe Experience Cloud, Unica Marketing Platform, Acoustic Campaign, Allocadia, Salesforce Service Cloud and many others enterprise platforms. In addition to implementing and managing vended platforms, Nick has experience building enterprise scale messaging fulfillment platforms built on the customized needs of his stakeholders and business partners. As a marketing technology practitioner, Nick has developed a deep understanding of the Marketing Operations continuum through support of all aspects of marketing and communication delivery.
Miki Thomas Ishikawa
Board Member
Director, Learning Experience, OpenText
Intuitive, visionary development director with more than 20 years of progressive experience transforming user experiences and improving training efficacy. Leverages background in eLearning, web-applications, and marketing services to define unique learning environments for a diverse portfolio of Fortune 500 clients. Results-driven leader who engages with key stakeholders to solve complex industry challenges and deliver robust training catalogs that optimize skills and performance.
Joseph Lampinen
Board Member
Independent Consultant
Product management and product development professional with special expertise in the business services industry.
Successful leader of full cycle new product development projects for technical and non-technical products and services. In these NPD projects, I have had responsibility for discovery and ideation; UVP development; wireframe and prototyping iterations; costing/pricing/profitability estimations; supplier selection and management; go-to-market strategy development; and development of MVP through launch. In addition, I have managed product sustenance programs, as well as product refresh and extension projects to improve the performance of established legacy products.
Passionate about problem solving: Analysis, root cause identification, and development of concepts which help customers achieve their goals to improve operational performance and obtain desired business outcomes. I particularly enjoy troubleshooting and turnaround projects to improve the results of underperforming products and services.
A technology pragmatist, my interest is in applied technology, determining when and how technology can best be employed to solve business problems and improve performance.
Effective collaborator and leader of cross-functional, inter-disciplinary project teams in lightweight or heavyweight matrix environments. In operations leadership roles, I have built and led teams with up to 12 direct reports, owning full P&L responsibility for units to $60 million in size, earning multiple "Budget Buster" awards for revenue, gross profit, and bottom-line performance. In addition, the teams I led consistently received recognition and awards for quality and customer satisfaction.
Lifelong learner with a devotion to professional development and continuing education.
Past member and chair of the ASA Engineering-IT-Scientific Section Council, continuing member of the Purdue University Technology Alumni Board (Boiler up!)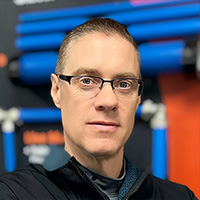 Mark S LeMire
Board Member
Chief Executive Officer, Rapidair Products
A mission-focused professional with more than 25 years of progressive experience encompassing executive leadership, P&L management, financial growth, and talent development. Expertise in change management; evaluating, designing, implementing and managing business strategy, structure and processes to drive increased team and financial performance. Adept at establishing, aligning, and monitoring performance to business and individual objectives. Proven ability to partner across all functional areas of the organization.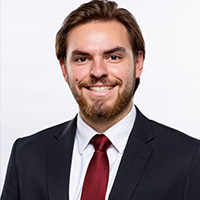 Tomas Turriff-Ortega
Board Member
Engineering Group, CEVA Logistics
Bilingual engineering professional with a passion for developing sustainable solutions and multidisciplinary problem-solving.
Jared Porter
Board Member
Product Owner, OnBoard
As a versatile and driven Product Owner and Designer with experience in creating WordPress websites, I am passionate about crafting user-centric products that positively impact users' lives. With a B.S. in User Experience Design from Purdue University and certificates in Entrepreneurship & Leadership, I have developed a diverse skillset that encompasses visual design, user flows, mockups, prototyping, and Agile methodologies.
My background in product design allows me to effectively define and prioritize product features and requirements, ensuring alignment with business goals and seamless collaboration with cross-functional teams. At OnBoard, I have successfully led the development and launch of a feature projected to increase revenue by 3%.
In addition to product design, I have a strong foundation in creating WordPress websites, using my expertise in visual design, content design, marketing, and branding exploration to craft engaging, user-friendly web experiences.
As a dedicated professional, I am eager to continue growing my skills and knowledge in product ownership, design, and WordPress development. I am always open to connecting with others in the industry to explore opportunities, share insights, and discuss the latest trends in product design and web development. Reach out to me to start a conversation or collaboration!
Carlos Simpson
Board Member
Information Technology Recruiter, Elevance Health
Carlos Simpson is a Human Resources professional with extensive experience and expertise in corporate recruiting. His experience includes, but not limited to, interviewing, salary negotiations, recruiting costs and analysis, and utilizing various ATS and HRIS systems.
Dependability is an asset, which complements a level of charisma that Carlos brings to any organization that he's a part of. He's a proven leader with an ability to educate while serving as a mentor for junior associates.
Given back to the community has always been a core value for Carlos as well. For the past 13 years, Carlos has served on the board of the downtown Indianapolis Sertoma Club and in November, 2014, he was appointed to the Indianapolis Greenways Development Committee by the Indianapolis City County Council. He currently serves as Secretary of the Indianapolis Greenways Development.
Carlos also oversees the operations of his family's small residential real estate company, JOCEF Properties, LLC.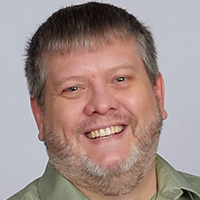 Steve Wake
Board Member
Principal Business Intelligence Developer, Brown and Caldwell
Microsoft Business Intelligence specialist working to help integrate and use the Microsoft BI stack in the best way possible.
Steve Wake is a BI Architect/Developer with more than 20 years of experience in various IT organizations. Steve is a Microsoft Certified Professional with an MCSE in SQL Server 2012 Business Intelligence and MCITP in SQL Server 2008 Business Intelligence. Steve has experience in Consulting, Manufacturing, Retail, Restaurants, Charities, Telecommunications and Financial Services organizations. Steve is also very involved in the local community, speaking at events around the world and is currently Chapter Leader of the Mile Hi Power BI User Group. Steve blogs at wakebi.com and is on active on Twitter (@stevewake), LinkedIn, Facebook and Google+.
Specialties: Microsoft SQL Server Reporting Services, Microsoft Power BI, Microsoft SQL Server, Microsoft SQL Server Integration Services, Microsoft SQL Server Analysis Services, MDX, DAX, Microsoft .NET, C#, ASP .NET
Contact