What is the CISSP certification?

The vendor-neutral Certified Information Systems Security Professional (CISSP) certification proves that you have what it takes to design, develop and manage a first-rate cybersecurity program.
How do I get my CISSP certification?

Candidates must have a minimum of five years cumulative paid work experience in two or more of the eight domains of the CISSP CBK. Earning a four year college degree or regional equivalent or an additional credential from the (ISC)2 approved list will satisfy one year of the required experience. Education credit will only satisfy one year of experience. A candidate that doesn't have the required experience to become a CISSP may become an Associate of (ISC)2 by successfully passing the CISSP examination. The Associate of (ISC)2 will then have six years to earn the five years required experience. You can learn more about CISSP experience requirements and how to account for part-time work and internships at www.isc2.org/Certifications/CISSP/experience-requirements.
The exam includes knowledge areas identified in the following eight domains of the CISSP CBK:
Domain 1. Security and Risk Management
Domain 2. Asset Security
Domain 3. Security Architecture and Engineering
Domain 4. Communication and Network Security
Domain 5. Identity and Access Management (IAM)
Domain 6. Security Assessment and Testing
Domain 7. Security Operations
Domain 8. Software Development Security
Why should I get CISSP certified?

Those who pass the CISSP exam, receive a globally recognized and highly valued certification. With over 20,000 jobs posted, the CISSP® credential is the most required information security certification on LinkedIn. It's elite status requires you to pass a rigorous exam and either have or earn a considerable level of professional experience, which must be endorsed by a certified (ISC)2 member.
Who should get their CISSP credentials?

Those who obtain their CISSP credentials are typically security practitioners, managers or executives with five or more years of experience in at least two of the certification's domains of knowledge:
Security and Risk Management
Asset Security
Security Architecture and Engineering
Communication and Network Security
Identity and Access Management
Security Assessment and Testing
Security Operations
Software Development Security
What is the job outlook for someone who has their CISSP credentials?

According to an IDC report, 96 percent of HR managers use IT certifications as screening or hiring criteria during recruitment.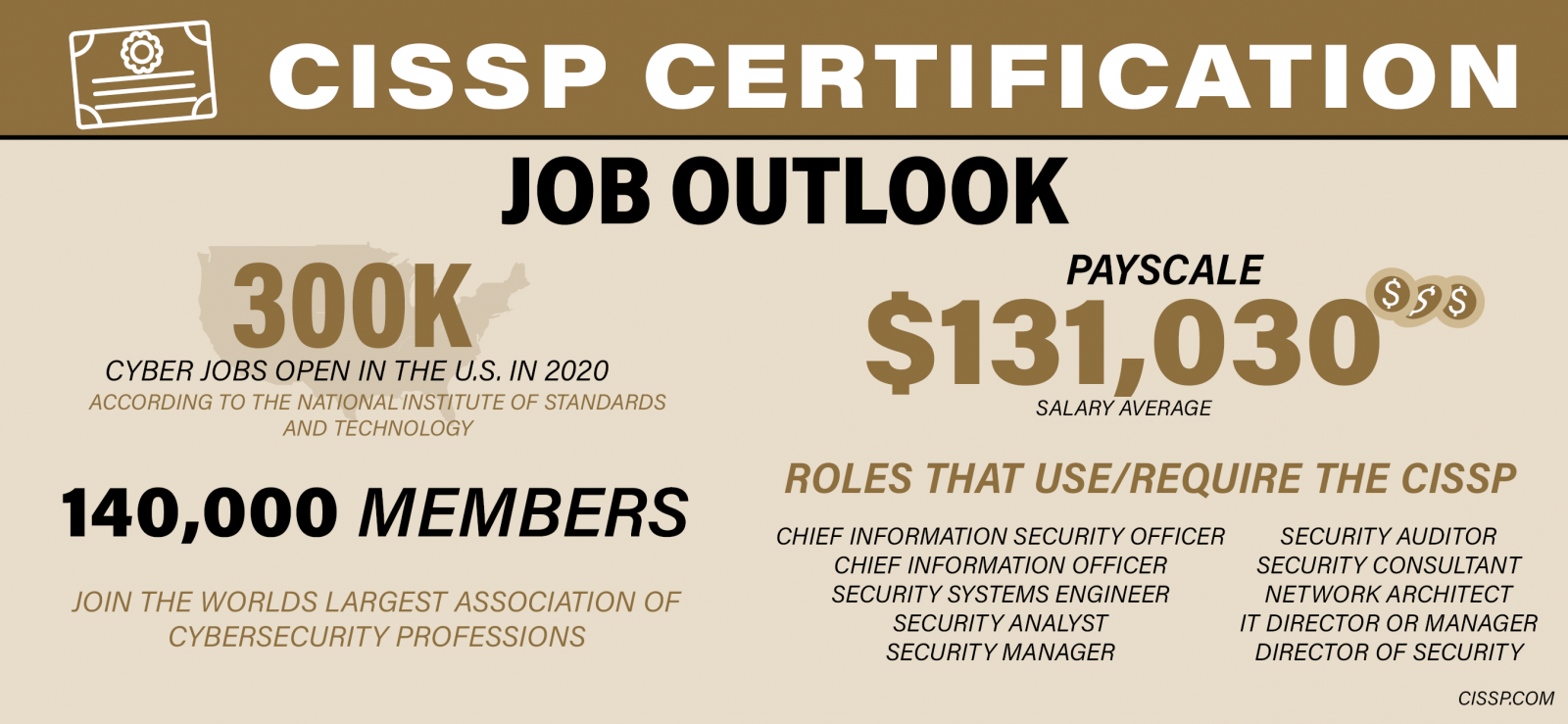 How is this course setup?

Purdue's CISSP certification training course is a 5-day bootcamp, M-F 8 am to 5 pm, EST. You will join class using (WHICH PLATFORM) and be taught by our expert instructor in the field. Throughout the week, you will gain the skills and knowledge needed for all 8 domains of the exam.
Training features:
Official (ISC)2 Student Training Guide
Chapter quizzes
Interactive flash cards to reinforce learning
Real-world learning activities and scenarios
Post-course assessment questions to gauge exam readiness
Already employed, need this to grow in your career?

Email us at centr@purdue.edu and we will assist you with what you need for your employer.