Learn and Apply the Skills and foundational knowledge necessary to manage digital innovations and to help organizations move ahead into the digital age.
This program develops leaders with a global mindset who are prepared to tackle the challenges of innovating and managing innovation in a digital marketplace through the utilization of new technologies and business models. These skills and abilities are applicable across any industry, and the demand for students who can harness new technologies to create value and positive impact is increasing. Students in this program will launch their careers to the next level by earning two Master's degrees from two top universities, Purdue University and Tsinghua University.
Why Global Digital Innovation?

Various studies suggest that today's Digital Revolution will surpass in its economic impact the Second Industrial Revolution (McKinsey 2014). It fundamentally reforms the way companies create value, including how they interact with customers, and how they produce products and services. It is vital for organizations across all industries to become digital.
This also impacts the determinants of success for each and every individual. Leading incumbent organizations and startups into the Digital Age is the ultimate challenge of our days. Leaders who understand digital technologies and their potential for innovating business and service models are in high demand.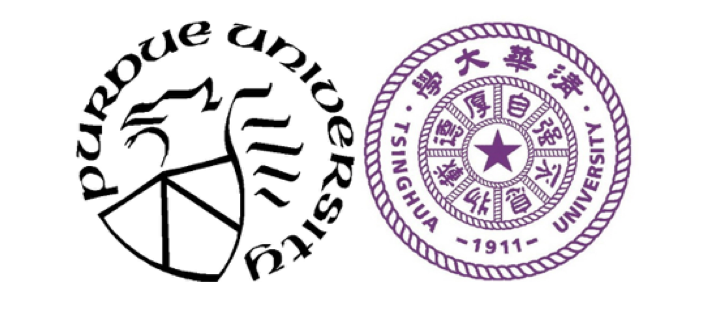 Why the Dual Degree Program?

This unique, three-phase program will equip students with a global perspective on innovation and digital technologies as they study at two top-tier universities, Purdue University and Tsinghua University. This is what you will gain:
Develop and apply skills for envisaging and realizing digital innovations in sectors like mobile, software, agriculture, healthcare, and manufacturing.
Analyze the drivers of digital technologies and design projects that create new experiences for end-users and optimize operational processes
Gain foundational knowledge, understanding and skills in innovation, data science and information technology and digital technologies from the Purdue M.S. program
Become proficient in managing innovation projects with the help of innovation management tools and learn unique applications for these skills and techniques through the Tsinghua M.E.M.
Engage in a real-world experience and participate in an action-oriented digital innovation projects in a wide range of topics and fields

Structure of program:

Want to know more? Find out here!