Mission

The mission is to serve as an advisory council for the leadership and faculty within the CIT Department on strategy, important issues affecting the future of the department, and external affairs; to establish an enduring collaboration between faculty, students, and industry; and provide insights to the CIT leadership team in order to maintain and enhance the department's position of academic excellence and prominence.
ByLaws

Members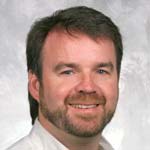 Dan Fay, Senior Director for Research Strategic Engagements
Microsoft Corporation
Raleigh, NC
Daniel Fay has over 20 years' experience working with advanced and cutting edge computing technologies. He is currently the Senior Director of Strategic Engagements for Microsoft Research, and uses his broad insight in software and hardware to define and lead engagement strategies for new and emerging technologies. In continually being at the convergence of new technologies, Dan has gained knowledge, expertise, and insight across a wide variety of technologies and domains. This has included leading multidisciplinary teams to collaborate on addressing scientific challenges as well as developing new programs (ie. Azure for Research) to bring Cloud Computing to Academic Researchers. Dan has project experience working with Internet of Things, Cloud Computing, High Performance Computing, Grid Computing, collaboration and visualization tools in scientific research. Before joining Microsoft in 1992, Dan was a senior software engineer with Digital Equipment Corporation working on OSF/1 and embedded network devices. Dan is a graduate of Northeastern University in Electrical and Computer Engineering.
Jena Fisher, Associate Business Analyst
Pearson VUE
Saint Paul, MN
CPT Alumnus (2013) Jena Fisher graduated from Purdue in 2013 with a BS in Computer and Information Technology. She started her career in the in the medical device industry working for Boston Scientific with their Rotational Program. After completing her program she moved to the company's infrastructure division were she worked on their Request and Help Desk ticketing systems. Jena switched gears and moved to her current role in the educational testing space at Pearson VUE as an Agile Business Analyst on the web development team. Jena continues being involved on campus by keeping an eye on Purdue's football team and tries to attend as many games as possible each season. Jena currently resides in Saint Paul, Minnesota.
Tamara Fisher, Independent Consultant and Owner
A Horse to Water Consulting
Columbus, IN
CPT Alumnus (1984) Tammy Fisher is an independent consultant and owner of A Horse to Water Consulting. Ms. Fisher has 31 years of professional experience in the Consumer Goods, Logistics, and Health Care (Payer, Pharmaceutical, Provider, and Biomedical devise) industries. She holds degrees from Purdue University (BS Computer Technology), Murray State University (MBA), and Stanford University (Advanced Project Management). She has an extensive record of achievement in Crisis Project Management, Program/Project Management, IT Effectiveness and Efficiency Engineering - bridging the gap between business operations and technical delivery.
Mark Gackenheimer, Manager – Business Capability
Kimberly-Clark
Neenah, WI
CPT Alumnus (1993) Mark Gackenheimer graduated from the School of Technology with a B.S. in Computer Technology is 1993. Mark began his career in systems development working for Kimberly-Clark Corporation, a leading health and hygiene company. He has been a part of numerous IT related initiatives at Kimberly-Clark including the development and deployment of a multi-lingual global desktop service platform as the senior service delivery manager for Desktop Services. Mark's most recent challenge is leading K-C's enterprise architecture strategy around Mobility and the formation of a User Centered Design practice. Currently Mark is driving financial transparency across the company's global IT portfolio leveraging a practice known as IT Financial Management. In addition to his work responsibilities, Mark is heavily involved in the community as the Assistant Fire Chief for Harrison Fire Rescue and is also a certified Emergency Medical Responder. He and his wife Cindy live in the Sherwood/Fox Valley area in Northeast Wisconsin and have 4 children – Ryann, Jeremy, Emma, and Ellie.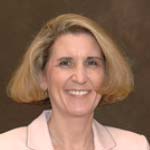 Stephanie M Grieger, Business Venture Manager
Exxon Mobil
The Woodlands, TX
CPT Alumnus (1986) As a business venture manager for ExxonMobil, Stephanie is leading her organization through a transitional upgrade of their IT ERP system. She brings with her years of change management skills coupled with vendor interfaces from around the globe. Stephanie has been with ExxonMobil for over 25 years holding positions within IT that cross both applications and infrastructure as well as business assignments in the Chemical organization, Controllers organization, SH&E organization, and Data Privacy. A 1986 Computer Technology graduate, she continues to be involved with Purdue University as Chair of the Industrial Advisory Council. Stephanie enjoys shopping, traveling, and cooking and resides with her husband (who also works for ExxonMobil) in Sugar Land, TX.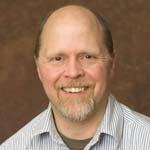 Tim Martin, Chief Information Security Officer
CloudOne
Fishers IN
CPT Alumnus (1995) Timothy J. Martin – MBCP/CISSP/CERM: Chief Information Security Officer at CloudOne. As such, Tim is responsible for responsible for the development and implementation of the enterprise information security strategy and best practices at CloudOne. Furthermore, he oversees data center operations, including security architecture for Infrastructure-as-a-Service (IaaS), protecting against attacks, vulnerabilities and data exposure. He will also play a leading role establishing and supporting the security architecture and ensuring policy and technology exist to reduce the risk of corporate data loss..
Tim has over 25 years of experience in Information Technology, is a Master Business Continuity Professional, a Certified Information Systems Security Professional and a Certified Enterprise Risk Manager. Tim's career began as a support engineer in centralized systems – hardware and software; continuing to distributed systems, network infrastructure design and telecommunications; presently Tim focuses on risk assurance, control management, business continuity, disaster response and security. Tim is a CIT distinguished alumnus.
John McDonald
CloudOne, Inc.
John McDonald is the CEO of CloudOne, Inc. Magazine's fastest-growing IT company in Indiana three years in a row and winner of the 2015 and 2016 IBM Beacon Award, the highest honor given to a business partner. Formerly a technical sales executive at IBM for over 20 years, he is one of the founding members and on the steering committee of the 450+ member Cloud Customer Standards Council, a board member of the Indiana Chamber of Commerce, co-chair of the Indiana Chamber's Technology and Innovation Council, a board member of the Venture Club of Indiana, a board member of TechPoint, a member of the IBM PartnerWorld Global Business Partner Advisory Council, a member of the Indiana Technology & Innovation Council, and of the Industrial Advisory Council for the Department of Computer and Information Technology of the Purdue Polytechnic Institute at Purdue University. John was also an original IBM Champion in 2011, an honor granted again every year since. Outside of work, John is a lay minister and author of a book about the Internet of Things and two local history books about Indiana, where he lives with his wife and family.
Nicholas Miller, Advisor, IT Program Management
Eli Lilly and Company
Indianapolis, IN
CPT Alumnus (1986) Nick Miller is an Information Technology (IT) Advisor at Eli Lilly and Company where he has been employed since 1986. He has an extensive background in IT program management and leadership. He has published several papers and spoken at national conferences on the subject of IT Project Management. Nick has a BS in Computer Technology from Purdue University and holds a Masters of Project Management (MPM) from ITT Technical Institute. He is also a certified Project Management Professional (PMP), certified in Critical Chain Project Management, (CCPM), Organizational Change Management and Service Management (ITIL – Foundation)
Edwina Payne
Former Vice President and Chief Information Officer
Sealed Air
Edwina Payne is an experienced and accomplished C-level leader with over 25 years global experience in information technology, supply chain, life sciences and the medical device industry. She was most recently CIO for Sealed Air, where she served as Vice President and CIO. In this role she was responsible for global IT strategic development and delivery, leading a global organization focused on delivering competitive advantage. Prior to joining Sealed Air Edwina was Vice President and CIO at Zimmer Biomet, a $8B global medical devices manufacturer in Warsaw, Indiana. At Zimmer Biomet Edwina and her team pioneered many innovative uses of technology, including a global rollout of an innovative mobility program. Edwina is also actively engaged in shaping direction in the Information Technology community at large through her role on the Steering Committee for the SAP Life Sciences Advisory Committee. In 2012, Edwina was named as one of CIO Magazine's top 100 CIOs.
Edwina began her corporate career at Kellogg Company. While at Kellogg she was promoted to several positions of increasing responsibility, including in-country leadership assignments in Brazil and Mexico. In her last assignment at Kellogg she established a Global Information Services and Support Center.
Following Kellogg, Edwina joined Johnson & Johnson at their DePuy Orthopeadics medical device unit as Director of Information Management. She progressed through a series of roles with increasing responsibility and global scale, eventually serving as a Worldwide Vice President and Program Manager of a global manufacturing deployment of SAP for Johnson & Johnson's Medical Devices and Diagnostics sector until joining Zimmer in 2010.
Edwina earned a Bachelor of Science in Computer Technology from Purdue. She was named a Distinguished Technology Alumna by the school in 2009, and has served as a member of its School of Computer Technology's Industrial Advisory board and its Polytechnic Institute Dean's Council. She is fluent in both Spanish and Portuguese.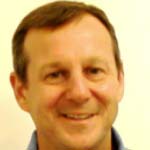 Dan Post, ExxonMobil Development Company / ExxonMobil Gas & Power Marketing Company IT Manager
ExxonMobil Technical Computing Company
Spring, TX
CPT Alumnus (1986) Dan Post received his B.S. degree from Purdue University in Computer Technology in 1986. He joined Exxon Chemical's (now ExxonMobil) Systems and Computing Division immediately following graduation. His career has progressed via several positions of increasing responsibility including: applications programmer, project leader, financial analysis, strategy and planning, supervisor/manager, infrastructure engineering and design manager, IT service owner, project portfolio execution manager to his current assignment as ExxonMobil Development Company / ExxonMobil Gas & Power Marketing Company IT Manager. Dan currently resides in Katy, Texas with his wife and four children.
Ronald Ramhap, Senior Director, Application Management Services
itelligence
West Chester, OH
CPT Alumnus (1985) Ron Ramhap is a proud Purdue CNIT graduate (1985, B.S. in Computer Technology) and long-time member of the CNIT Industrial Advisory Council. Ron, Senior Director for itelligence, leads a terrific organization providing SAP services to a range of customers. itelligence is the leading SAP Platinum Partner providing consulting and services to mid-market customers. Ron leads delivery to 250+ itelligence customers bringing 30+ years prior experience with Procter & Gamble, Hewlett-Packard, Satyam, and HCL Axon in IT and manufacturing systems. Ron also has significant experience in program management and project management for large efforts especially for business transformation, application implementation or update, and application integration or separation for acquisitions and divestures. He has been successful building and leading large teams of resources from multiple employers, countries, and time zones. Ron is married to Cincinnati native Mary Ann. They have three children and are very active in Church, Knights of Columbus, and family activities.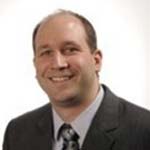 Chris Reffkin, Senior Manager
Crowe Horwath LLP
Chris Reffkin is a senior manager and a national leader of information security services in the Crowe Technology Risk Consulting group and CHAN Healthcare, a subsidiary of Crowe Horwath LLP. Chris brings more than 10 years of experience in a wide spectrum of information security services, from penetration testing to board-level education. He focuses on cybersecurity governance and strategy, managing third-party risk, including program development, and implementing solutions to reduce cyberrisk.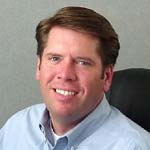 Steve Smith,President
Innovative Network Solutions, Inc.
Indianapolis, IN
Steve Smith is the founding Partner and President of Innovative Network Solutions, Inc. (INS) headquartered in Indianapolis, IN. INS provides managed infrastructure and custom web application development services to clients of all sizes and industries in over 15 states and in over 8 countries..
Steve is a 1992 graduate of Purdue University with a Bachelor of Science degree in Computer Technology and has served on the CIT Industrial Advisory Council since its inception.
In addition to working for IBM Tivoli Systems, and its predecessor company Software Artistry, Steve has traveled globally in various IT roles for various organizations. He attributes his time spent as CIO in one of his roles as his motivation to start a business that helps augment the needs of a CIO/ Director of IT or internal IT staff in order to meet the ever changing technology needs of an organization in a cost effective manner. His philosophy regarding ethical support standards with his clients extends to his own internal team, which has resulted in his own company maintaining an industry-low rate of turnover in staff.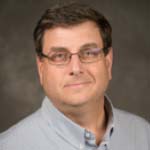 Jeffrey Spreen
Senior Project Manager Beacon Technologies, Inc.
Madison, WI
CPT Alumnus (1989) Jeffrey Spreen earned a BS in Computer and Information Technology from Purdue in 1989. He is currently a Senior Project Manager with Beacon Technologies, Inc. in Madison, WI, where he manages various business development and information technology projects. Jeff's prior positions include Senior Project Manager Consultant with CUNA Mutual Group, Senior Project Manager with the Wisconsin Alumni Research Foundation (WARF) in Madison, WI and Project Manager with SumTotal Systems, Inc. He has also held various IT positions with the Credit Union National Association in Madison, WI, American Girl in Middleton, WI and Exxon Mobile in Houston, TX. Jeff brings 27+ years of project management and IT experience to the CIT Industrial Advisory Council. He is a member and project manager mentor with the Project Management Institute (PMI). He and his wife Barbara have one son and live in the Madison, WI area.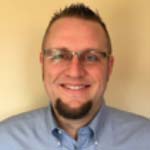 ​Eric Williams, Technical Engineering Leader
Cisco Systems, Inc.
San Jose, CA
CPT Alumnus (2001) - Telecommunications and Networking Track Eric Williams is a 2001 graduate of Purdue University, with a BS in Computer Technology. Eric currently holds a Technical Engineering Leader and previously a Technical Marketing Engineering role for Cisco Unified Computing System (UCS) focusing on server infrastructure and storage management, monitoring, automation, and orchestration. He has worked as a Technical Marketing Engineer at both DriveScale and Symantec, as a solutions architect at Red Hat and VERITAS focusing on datacenter automation, server provisioning and lifecycle management, application configuration management, process workflow automation, and application high availability. Eric also spent a five years at Caterpillar and Purdue University as a systems administrator.