Mission

The mission is to serve as an advisory council for the leadership and faculty within the CIT Department on strategy, important issues affecting the future of the department, and external affairs; to establish an enduring collaboration between faculty, students, and industry; and provide insights to the CIT leadership team in order to maintain and enhance the department's position of academic excellence and prominence.
ByLaws

Members

Denis Bershevits, Associate Director of Network Security
Eli Lilly and Company
Indianapolis, IN
CIT Alumnus (2016) Denis Bershevits graduated with a BS in Network Engineering Technology. He has held various roles at Eli Lilly including DDI Engineer, LAN Engineer, Senior LAN Segmentation Engineer, Network Security Consultant, and most recently as an Associate Director supporting Cisco ISE, VMware NSX, F5 BIG-IP, and Palo Alto Firewalls. Denis and his team own and manage multiple security related services which ensure Lilly's global facilities, user base, and data remain secure.
Denis holds several certifications in Cybersecurity such as the GIAC Security Essentials (GSEC), GIAC Assessing and Auditing Wireless Networks (GAWN), GIAC Penetration Tester (GPEN), and GIAC Cloud Penetration Tester (GCPN). He is also certified in ITILv3 Foundations, Splunk, and holds the Infoblox CDCA. He currently resides in Fishers Indiana with his wife, two goldendoodles (who are Purdue colored), and a cat.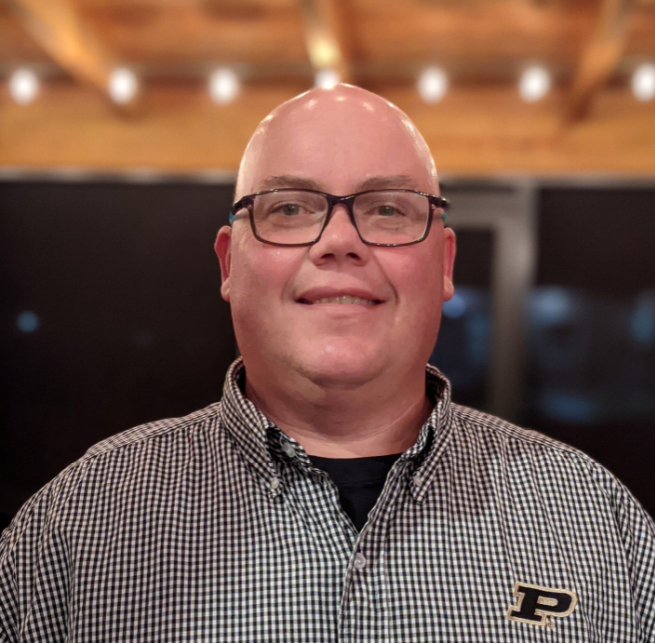 Michael Davis, Customer Experience Manager
Exxon Mobil Corporation
Baton Rouge, LA
Purdue University CPT Alumnus Michael (Mike) Davis graduated in 1997 from the West Lafayette Campus. He started his career with Exxon Mobil in 1998 and has spent his 20+ years in the ExxonMobil IT department holding various positions. Those positions include Infrastructure, Applications, Financial Planning, Internal Audit, Business Relationship, and Customer Support roles based in the United States and Europe. Mike's current role is the Customer Experience Manager which is responsible for ensuring IT success with customers across many Refinery/Chemical Plants, Pipelines, Oil Wells, and Field Office Locations in the United States.
Troy Davis, Engineering Manager
Coinbase
Moses Lake, WA
CIT Alumnus (2013) Troy Davis graduated with a BS in Computer and Information Technology (NET) and a certificate of Entrepreneurship in 2013. He held several leadership positions in his tenure with Microsoft (2013-2022) most recently as a Principal Group Engineering Manager responsible for application, services, & infrastructure across Microsoft 365 Defender's & Microsoft Security. At Microsoft he led several multi-disciplinary teams that were accountable for planning, research engagement, service delivery, and infrastructure delivery for Defender's product portfolio. Troy managed several global DevOps teams across Microsoft Defender for Endpoint, Microsoft Threat Experts, Microsoft Security Experts, Defender for Consumer, Web Defense, Data Platforms, Shared Infra (Kubernetes/Engineering Systems), Security Services, Architecture/Special Projects, Research Enablement Platforms and Tooling.
Troy joined Coinbase in June of 2022, as a leader in Infrastructure reliability as the accountable leader for reducing, improving, driving, and managing all high severity incidents at Coinbase. He manages a major incident command team, which builds engineering investments to improve reliability and resiliency. He works with the EVP of engineering, senior organizational leaders, security, communication, customer experience, finance, privacy, compliance, and other teams to improve incident management. He's also driving operational excellence, metrics, reporting, and analytics for C-level executives & engineering.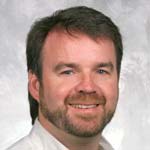 Dan Fay, Senior Director for Research Strategic Engagements
Microsoft Corporation
Raleigh, NC
Daniel Fay has over 20 years' experience working with advanced and cutting edge computing technologies. He is currently the Senior Director of Strategic Engagements for Microsoft Research, and uses his broad insight in software and hardware to define and lead engagement strategies for new and emerging technologies. In continually being at the convergence of new technologies, Dan has gained knowledge, expertise, and insight across a wide variety of technologies and domains. This has included leading multidisciplinary teams to collaborate on addressing scientific challenges as well as developing new programs (ie. Azure for Research) to bring Cloud Computing to Academic Researchers. Dan has project experience working with Internet of Things, Cloud Computing, High Performance Computing, Grid Computing, collaboration and visualization tools in scientific research. Before joining Microsoft in 1992, Dan was a senior software engineer with Digital Equipment Corporation working on OSF/1 and embedded network devices. Dan is a graduate of Northeastern University in Electrical and Computer Engineering.
Jena Fisher, Associate Business Analyst
Pearson VUE
Saint Paul, MN
CIT Alumnus (2013) Jena Fisher graduated from Purdue in 2013 with a BS in Computer and Information Technology. She started her career in the medical device industry working for Boston Scientific with their Rotational Program. After completing her program she moved to the company's infrastructure division where she worked on their Request and Help Desk ticketing systems. Jena switched gears and moved to her current role in the educational testing space at Pearson VUE as an Business Systems Analyst on their web development team. In this role Jena works in an agile environment to analyze and improve the web registration process for her clients and their candidates. Jena continues being involved on campus by keeping an eye on Purdue's football team and tries to attend as many games as possible each season. Jena currently resides in Saint Paul, Minnesota.
Tammy Fisher - Agile Practice Lead, Practitioner
Onebridge
Headquartered in Indianapolis, IN
CPT Alumnus (1984) Tammy Fisher is an Agile Practice lead for Onebridge. Ms. Fisher has 40 years of professional supporting and leading Enterprise Level Transformation. She holds degrees from Purdue University (BS Computer Technology), Murray State University (MBA), Stanford University (Advanced Project Management), and is an Expert Agile Coach certified through ICAgile. She has an extensive record of achievement in Crisis Project Management, Agile Transformation and Change Adoption. Her career focus has been on process Effectiveness and Efficiency Engineering - bridging the gap between business operations and technical delivery.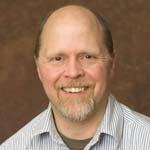 Tim Martin, Chief Information Security Officer
CloudOne
Fishers IN
CPT Alumnus (1995) Timothy J. Martin – MBCP/CISSP/CERM: Chief Information Security Officer at CloudOne. As such, Tim is responsible for responsible for the development and implementation of the enterprise information security strategy and best practices at CloudOne. Furthermore, he oversees data center operations, including security architecture for Infrastructure-as-a-Service (IaaS), protecting against attacks, vulnerabilities and data exposure. He will also play a leading role establishing and supporting the security architecture and ensuring policy and technology exist to reduce the risk of corporate data loss..
Tim has over 25 years of experience in Information Technology, is a Master Business Continuity Professional, a Certified Information Systems Security Professional and a Certified Enterprise Risk Manager. Tim's career began as a support engineer in centralized systems – hardware and software; continuing to distributed systems, network infrastructure design and telecommunications; presently Tim focuses on risk assurance, control management, business continuity, disaster response and security. Tim is a CIT distinguished alumnus.
Nicholas Miller, Senior Director, IT Program Management
Eli Lilly and Company
Indianapolis, IN
CIT Alumnus (1986) Nick Miller is an Information Technology (IT) Advisor at Eli Lilly and Company where he has been employed since 1986. He has an extensive background in IT program management and leadership. He has published several papers and spoken at national conferences on the subject of IT Project Management. Nick has a BS in Computer Technology from Purdue University and holds a Masters of Project Management (MPM) from ITT Technical Institute. He is also a certified Project Management Professional (PMP), certified in Critical Chain Project Management, (CCPM), Organizational Change Management and Service Management (ITIL – Foundation)
Edwina Payne
Chief Information Officer
Varsity Brands
Edwina is the Chief Information Officer for Varsity Brands, where she leads the IT strategy and IT operations of their three divisions. She has held multiple roles in the life sciences space, most recently at McKesson Corporation where she was the Senior Vice President, Technology Strategy. She was responsible for McKesson's technology strategy, enterprise portfolio management office, as well as the overall enterprise architecture design used to deliver products and services to both internal customers as well as healthcare professionals who use McKesson's software platforms.
Prior to joining McKesson Edwina was Chief Information Officer at Avanos Medical (formerly Halyard Health). At Avanos Edwina's team delivered the company's first digital product, On-Q*Trac, which enabled health care professionals and patients to better manage their post-surgical pain. She led the IT divesture activities of their Surgical and Infection Prevention portfolio, including the sale of Avanos' legacy IT assets with the divestiture, which funded the IT transformation for their remaining business.
Edwina began her corporate career at Kellogg Company, where she held leadership positions in the United States as well as Brazil and Mexico. Following Kellogg, Edwina joined Johnson & Johnson in 1999 in their DePuy Orthopaedics medical device unit. She assumed roles of increasing responsibility, including CIO for DePuy, eventually serving as vice president and program manager for a global ERP deployment for Johnson & Johnson's medical devices and diagnostics business. After leaving Johnson & Johnson she joined Zimmer Biomet, where she was Vice President and Chief Information Officer. She led their IT organization's transformation, creating a global organization focused on delivering competitive advantage for the Company. Under her leadership the IT team successfully completed the acquisition and integration of Biomet.
Edwina currently serves on the board of the Federal Home Loan Bank of Atlanta. She serves on the Audit, Enterprise Risk and Compliance, and Governance and Compensation committees. She is active in the Georgia community, having served on the board of Tech Alpharetta, which helps grow technology and innovation as well as support technology start-ups in the city of Alpharetta. She is currently a member of the advisory board for Georgia CIO as well as Inspiredu, a nonprofit providing access to technology for Atlanta's underserved youths.
Edwina earned a Bachelor of Science in Computer Technology from Purdue. She was named a Distinguished Technology Alumna by the school in 2009, and has served as a member of its School of Computer Technology's Industrial Advisory board and its Polytechnic Institute Dean's Council. She is fluent in both Spanish and Portuguese.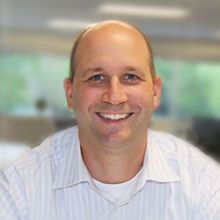 Chris Reffkin, Chief Information Security Officer
HelpSystems, LLC
Minneapolis, MN
Chris leads security at HelpSystems', a global security and IT automation solution provider. Chris is a Certified Information Systems Security Professional (CISSP) and has 15+ years of experience in cybersecurity risk management and governance. Chris has experience identifying and exploring digital risk exposure as well as implementing and overseeing security strategy for a myriad of top tier organizations. Prior to HelpSystems, Chris managed cybersecurity risk consulting at Crowe. He has served on the CIT Industrial Advisory Council at Purdue University for many years and is President of the Twin Cities Alumni Region for the Evans Scholars Foundation. Chris graduated from Purdue University with a Master's of Science in Technology, and Bachelor of Science in Network Engineering Technology.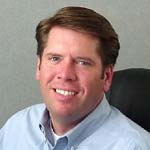 Steve Smith,President
Innovative Network Solutions, Inc.
Indianapolis, IN
Steve Smith is the founding Partner and President of Innovative Network Solutions, Inc. (INS) headquartered in Indianapolis, IN. INS provides managed infrastructure and custom web application development services to clients of all sizes and industries in over 15 states and in over 8 countries..
Steve is a 1992 graduate of Purdue University with a Bachelor of Science degree in Computer Technology and has served on the CIT Industrial Advisory Council since its inception.
In addition to working for IBM Tivoli Systems, and its predecessor company Software Artistry, Steve has traveled globally in various IT roles for various organizations. He attributes his time spent as CIO in one of his roles as his motivation to start a business that helps augment the needs of a CIO/ Director of IT or internal IT staff in order to meet the ever changing technology needs of an organization in a cost effective manner. His philosophy regarding ethical support standards with his clients extends to his own internal team, which has resulted in his own company maintaining an industry-low rate of turnover in staff.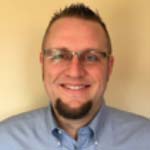 ​Eric Williams, Technical Engineering Leader
Cisco Systems, Inc.
San Jose, CA
CPT Alumnus (2001) - Telecommunications and Networking Track Eric Williams is a 2001 graduate of Purdue University, with a BS in Computer Technology. Eric currently holds a Technical Engineering Leader and previously a Technical Marketing Engineering role for Cisco Unified Computing System (UCS) focusing on server infrastructure and storage management, monitoring, automation, and orchestration. He has worked as a Technical Marketing Engineer at both DriveScale and Symantec, as a solutions architect at Red Hat and VERITAS focusing on datacenter automation, server provisioning and lifecycle management, application configuration management, process workflow automation, and application high availability. Eric also spent a five years at Caterpillar and Purdue University as a systems administrator.