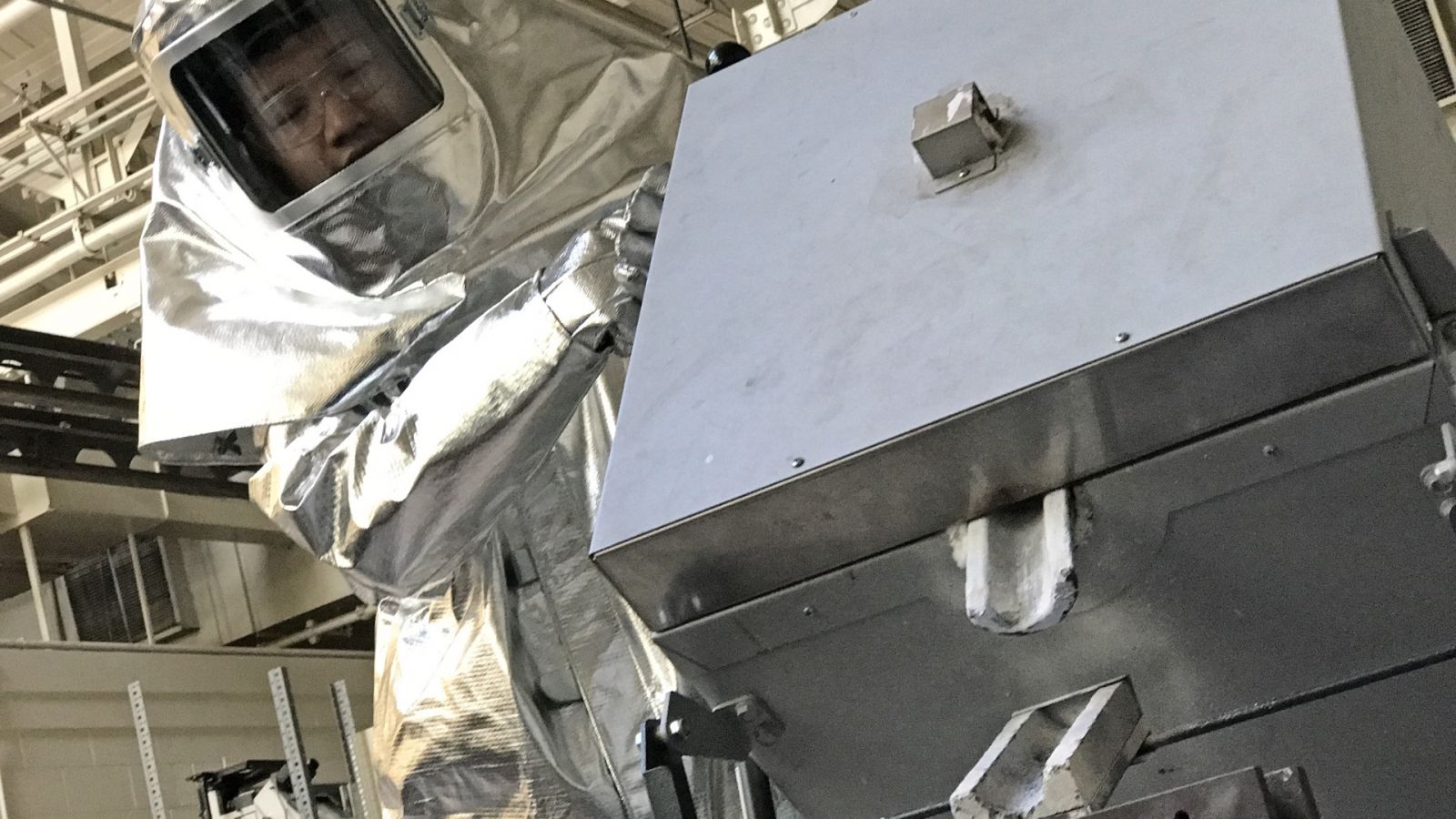 As an undergraduate research volunteer at Central South University in Changsha, China, Xingtao Liu discovered that there is beauty in the microscopic world of metals. While taking a course in his materials science major, Liu used an electron microscope for the first time to look very closely at aluminum.
"I was very interested in the characterization of materials, and electron microscopy is part of that," said Liu, a graduate teaching assistant in the School of Engineering Technology. "When I began looking at aluminum with an electron microscope, I could see its microstructures. As I started to get familiar with the beautiful shapes of its different phases, I became interested in studying it."
Liu's research focuses on aluminum's grain refinement mechanism for the aluminum casting industry.
"Sometimes aluminum is used in pure form, and other times it is mixed with other metals like copper, magnesium and titanium to make alloys," explained Liu. "During casting, the various elements you add to aluminum and the different processing parameters create alloys with absolutely different microstructures and properties."
Although that process, known as grain refinement, has been studied and debated for several decades, Liu said there is need to expand our understanding.
"You might think you just put aluminum in the furnace, melt it, and pour it out," said Liu, "but nearly all different processing parameters during this simple process affect its microstructure. Changing parameters leads to different properties, especially mechanical properties." By controlling grain size of aluminum alloys, he said, castability of aluminum can be improved and defects during casting such as "hot tearing" or cracking can be reduced.
When using aluminum alloys in manufacturing, secondary processes such as cold working may introduce defects like edge cracking or surface cracking, Liu said. "By learning more about the grain refinement mechanism, we hope to improve the castability and processability of aluminum and its alloys."
Liu's research includes experimenting with Al-Ti-B (aluminum-titanium-boron) alloys. "We dilute the concentration of the alloy at different ratios to examine the changes in the metal's microstructures," he said. "For example, we can see Al3Ti phase growth on TiB2 particles or that TiB2 particles are agglomerated and dispersed along alpha aluminum boundaries. During dilution, Al3Ti and TiB2 particles will be changed as the composition is changed by dilution. These changes are what help us explore the mechanism of grain refinement."
Central South University, which evolved from the Central South Institute of Mining and Metallurgy, is noted for disciplines including medicine, engineering, and the study of nonferrous metals, Liu said. As a senior at CSU, Liu received a scholarship to complete his undergraduate thesis at Monash University in Melbourne, Australia. Liu's thesis on high strength aluminum alloys led to his interest in pursuing master's degree research at Purdue.
"Although there are lots of new directions in materials research, traditional metallic materials are still valuable and important. In graduate school, I wanted to work on traditional aluminum alloys, see how they are applied in industry and how they serve people's lives," said Liu. While searching for graduate schools, he found Xiaoming Wang, assistant professor of engineering technology in the Purdue Polytechnic Institute, and learned that Wang's research interests in materials characterization, chemistry, and processing of aluminum, titanium, and magnesium were similar to his own.
Liu will be continuing his research in Purdue Polytechnic as a Ph.D. student this fall.