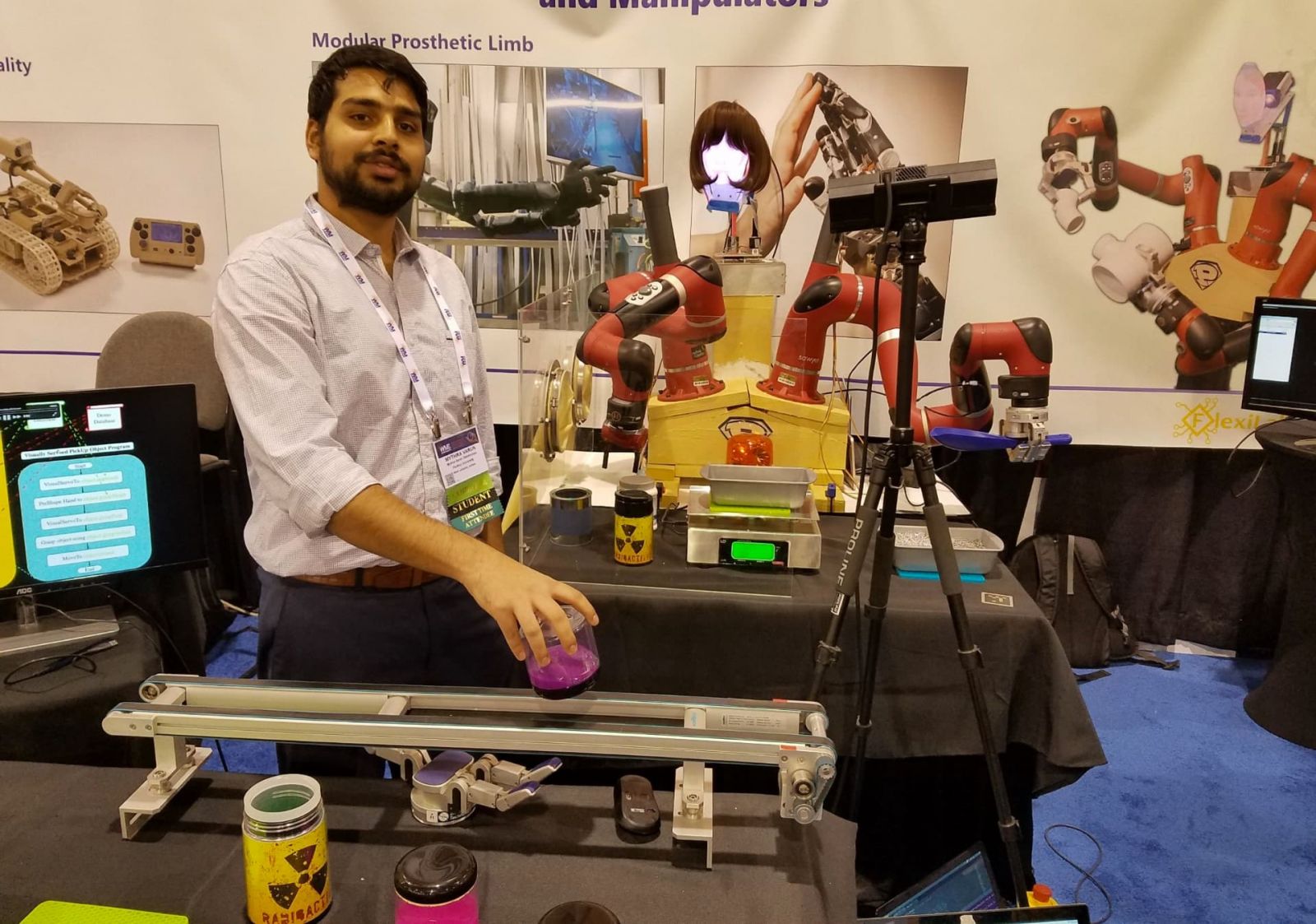 Mythra Balakuntala, a graduate research assistant in Purdue Polytechnic's Collaborative Robotics Lab, has been working on making robots easier to program for everyday working people, either on the manufacturing floor or helping out around the home of an elderly person. Balakuntala works in the field of programming robots by human demonstration that is very similar to how humans learn from each other — they watch an "expert" do something and then try to do it.
Balakuntala's particular expertise has been the use of artificial intelligence and "reinforcement learning" to improve performance of a task by practice. Richard Voyles, the Daniel C. Lewis Professor in Purdue Polytechnic and Balakuntala's doctoral advisor, has been encouraging him to incorporate coaching actions by a human watching the practice to learn from the coach.
When Balakuntala found an announcement from Amazon Research Awards last year, he asked Voyles if he could try writing a proposal on programming by demonstration with coaching.
"I thought it would be a great professional development experience for him, as many PhD students go on to be faculty and researchers in corporate research and development labs," said Voyles. "I gave him some advice, but Mythra conceived the primary ideas and organized other students to help with the writing and editing. He got awarded on his first try! We got word that it was going to be funded in the spring and they just held a research conference last week, announcing all the awards to fellow researchers."
Balakuntala won the Amazon Research Award in robotics, which has a value of $100,000 in cash and data services.
"Most faculty don't have a first award that large," added Voyles.