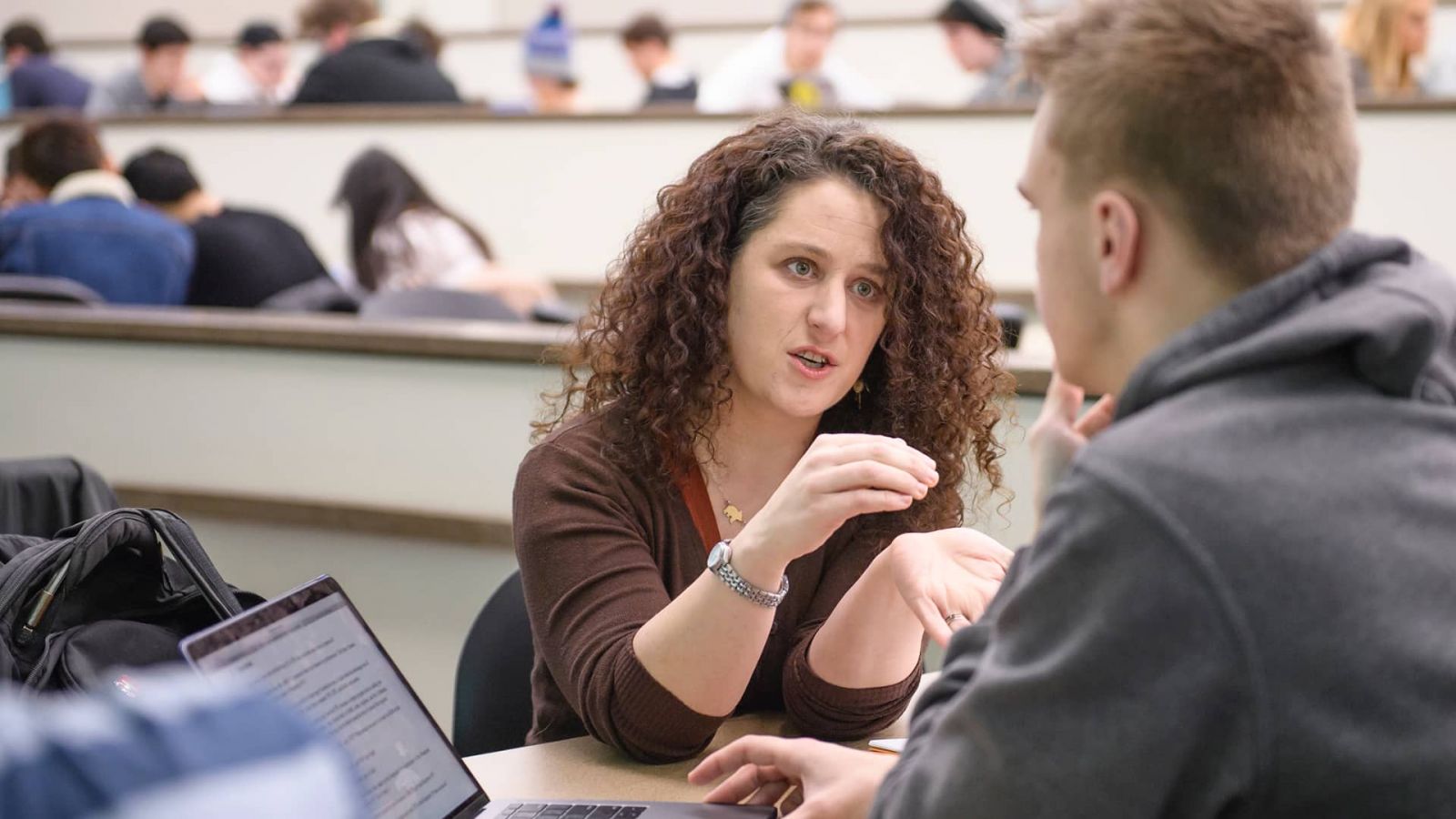 Nicole Hands, clinical assistant professor in the Department of Computer and Information Technology (CIT), received Purdue's 2020 Exceptional Early Career Teaching Award, which recognizes exceptional undergraduate faculty members with the rank of assistant professor (including clinical assistant professor).
Gary Bertoline, dean of the Purdue Polytechnic Institute, offered Hands his congratulations.
"We have known of her excellent work and it is great to see that Hands has been selected," said Bertoline.
"This is a great honor for Prof. Hands, as well as for CIT and the Purdue Polytechnic Institute," said Tom Hacker, professor and interim department head of CIT. "It reflects our continued commitment to excellence in teaching that seeks to put 'students first in all that we do,' especially during these unusual days."
Hands used the opportunity to praise her colleagues, who took time to recognize her despite the campus being closed due to the coronavirus.
"Thank you all for the work you're doing to help keep our mission and values in the face of this crazy time," said Hands. "I'm grateful that the bandwidth (in terms of time and energy) was available to recognize teaching. It's a testament to the values of the institution that the time and energy to present this was found in the middle of so many other institutional administration issues and questions."
Frank Dooley, senior vice provost for teaching and learning, notified Hands of her achievement and extended his congratulations to her via video, in what he called a "COVID-19 edition."
"We typically make a very big deal of this announcement," said Dooley in the video, mentioning how the award is usually announced in class, and shared with students and colleagues. Dooley assured Hands that she will be formally celebrated this fall.
"However," said Dooley, "I wish I had a balloon for you today!"
The Exceptional Early Career Teaching Award is granted annually in spring semester.
See the full Purdue News article.
Additional information