A knowledge gap in the development of alternative aviation fuels led to the creation of the Fuel Laboratory of Renewable Energy (FLORE), a new interdisciplinary research lab in Purdue's Potter Engineering Center. Gozdem Kilaz, assistant professor in Purdue Polytechnic's School of Engineering Technology and director of the lab, first noticed the gap when she was a postdoctoral research assistant.
"Aspects of petroleum-derived fuels remain unknown," said Kilaz, who also holds a courtesy appointment in the School of Aviation and Transportation Technology. "In their recipes, we don't know which constituent parts are responsible for specific aspects of their performance or properties. When making a new fuel, rather than mimicking an existing fuel's composition, companies are limited to trying to mimic its performance."
These limitations create hurdles in the development of biofuels, which are fuels produced directly from renewable organic matter or indirectly from agricultural and other wastes. Through new research with state-of-the-art instruments valued at nearly $1 million, Kilaz and her research team hope to find solutions in the FLORE lab.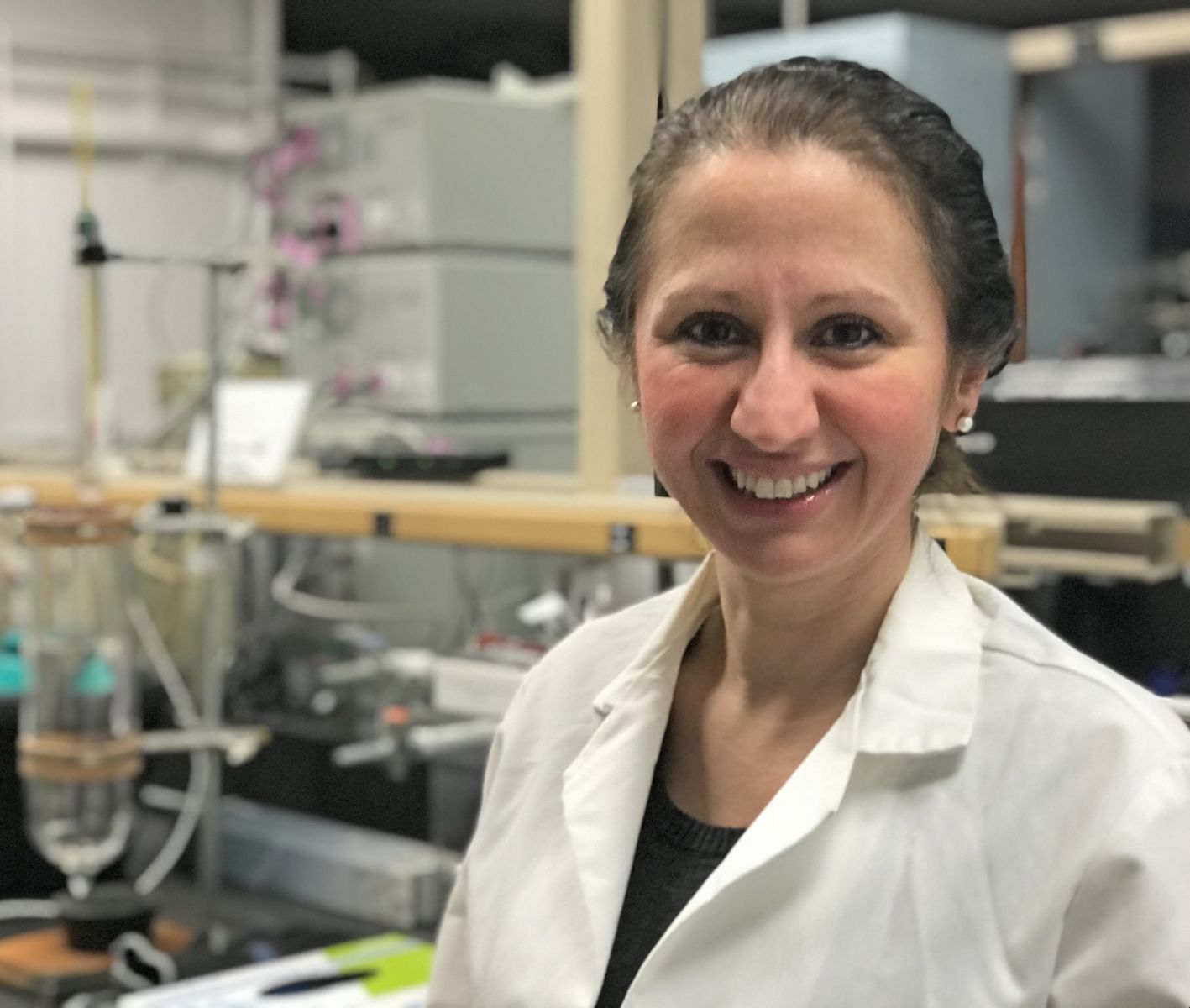 "The idea is to be able to understand the chemical composition of aviation fuels, and eventually other liquid transportation fuels, in a very detailed way," Kilaz said. "We are working to correlate a fuel's properties and performance to its exact chemical composition."
FLORE lab instruments include a two-dimensional gas chromatograph with flame ionization detector (GCxGC FID) and a Pegasus high resolution gas chromatograph with time-of-flight mass spectrometer (GCxGC TOF/MS), both from LECO; Waters' ultra-performance liquid chromatography with an array of detectors; a density and viscosity meter and a flash point tester, both from Anton Paar; a Parr Instrument Company bomb calorimeter; and a Karl Fischer Coulometric Titrator, among others.
Improved understanding of fuel chemical compositions could lower alternative fuel development costs and decrease dependence on crude oil sourced from other countries. Also, because biofuels burn differently than petroleum-derived fuels, better understanding of biofuel's chemical properties could lead to improved safety for firefighters.
Graduate students from Purdue Polytechnic, the College of Engineering and the College of Science participate in FLORE research projects. Students from several colleges, including U.S. Navy midshipmen and U.S. Army and U.S. Air Force cadets, also currently serve as undergraduate researchers in the lab. Projects have been sponsored by the U.S. Navy, the Federal Aviation Administration, the Department of Energy, the Indiana Corn Marketing Council, and the Indiana Soybean Association. Grants used for equipment acquisitions have come from the U.S. Navy, Purdue Polytechnic, the Office of the Executive Vice President for Research and Partnerships, the Office of the Provost, and Office of Radiological and Environmental Management (REM).
Kilaz adds that the FLORE lab is one of four labs in the United States equipped with advanced instruments for the research they're doing.
"Representatives from Neste, a renewable diesel company in Finland, and from other European oil companies came here this spring to look at our lab's capabilities," said Kilaz. "We are creating a benchmark not only for academia but also for the corporate world."
During the next several years, Kilaz hopes to expand FLORE's research to other aspects of sustainable energy, including synthesizing alternative fuels. Providing opportunities for additional students is another goal.
"Polytechnic students are keen on learning by doing," she said. "By incorporating more students in the lab from disciplines around campus, they all get to work on real-world problems with people from different backgrounds. The best environment to educate students is one which emulates real life."
Kilaz credits several people for supporting and facilitating the FLORE lab's development, including Gary Bertoline, dean of Purdue Polytechnic, Carrie Berger, associate dean for research, Ken Burbank, professor and head of the School of Engineering Technology, Suresh Garimella, Purdue executive vice president for research and partnerships, Peter Hollenbeck, vice provost for faculty affairs, Jeff Bolin, associate vice president for research, and Eric Butt, assistant director of Purdue REM. Maureen McCann and Pankaj Sharma at Discovery Park's Energy Center, Michael Ladisch and Nathan Mosier at the Laboratory of Renewable Resources Engineering (LORRE), and Eric Dietz and David Hankins at the Purdue Military Research Initiative have also supported Kilaz's research, she said.
"I am incredibly grateful to Purdue and have received amazing support," Kilaz said. "It is genuinely one of the most supportive environments for a faculty member."
Additional information: