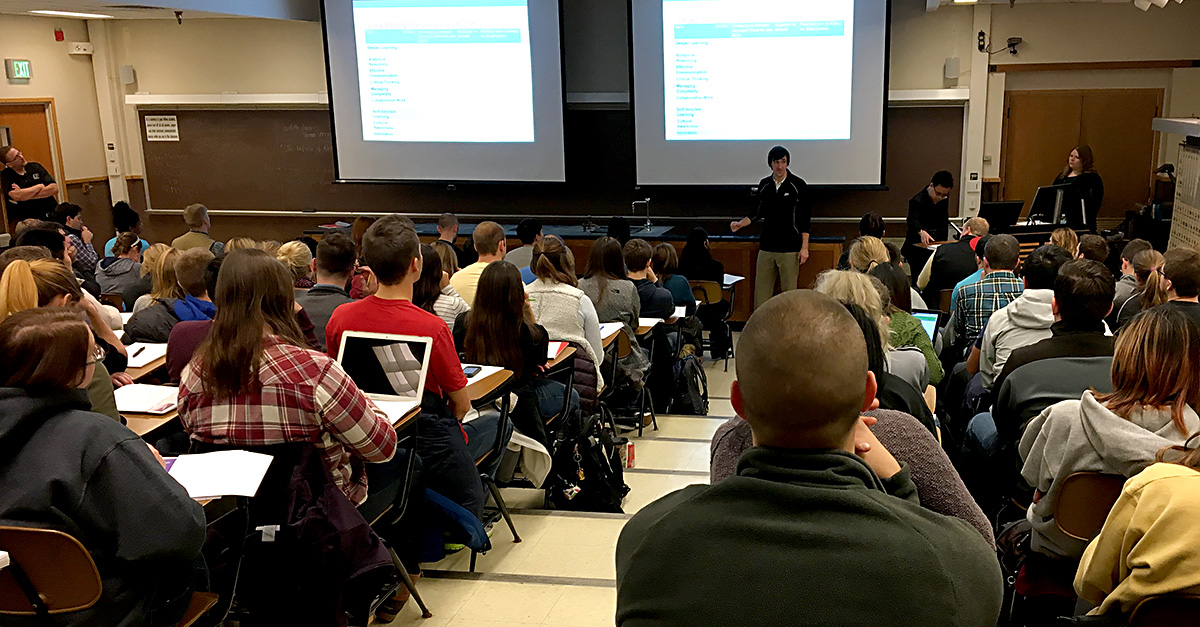 Over 150 students from Purdue Polytechnic Institute are enrolled this spring in the Purdue Polytechnic Leadership Academy, which prepares students to develop leadership competencies needed for career success in the 21st century.
The academy supports the academic transformation of the Purdue Polytechnic; it specifically focuses on the 21st century competencies that help form a T-shaped professional, such as analytical reasoning, managing complexity and self-directed learning.
The students work with Mesut Akdere, director of the academy, and his team of mentors and industry partners to develop their competencies. Through collaboration with industry partners CareerScribe and Pedagog, the academy helps participants refine and strengthen their leadership competencies as they prepare for their careers.
"Leadership competencies increase the students' ability to apply acquired knowledge across a greater variety of situations, which increases the breadth of application for their technical education," Akdere says.
A select number of students have been identified to participate in the academy's Fellows Program. Fellows attend three leadership clinics to learn about personal branding, building professional networks, career marketing, organizational civility and citizenship skills. The interactive, hands-on sessions are led by Akdere and Jeff Bockelman, CEO of CareerScribe. Fellows who thrive in both parts of the program will be invited to become mentors in future semesters.