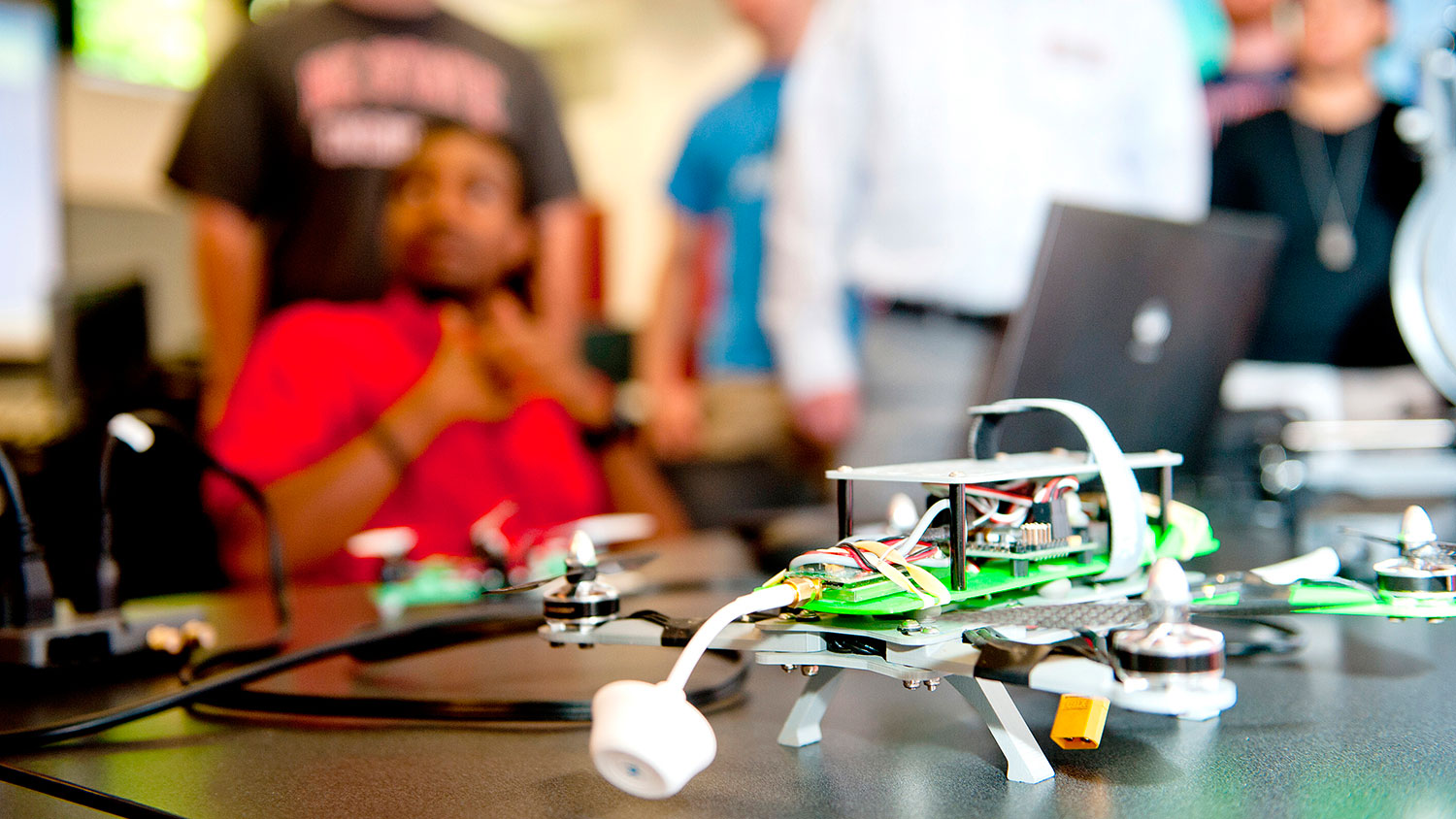 North Carolina State University has released a profile of several of their most prolific and influential alumni in the field of technology education, one of whom is Purdue Polytechnic's own Nathan Hartman.
Hartman is the Dauch Family Professor of Advanced Manufacturing, director of the Digital Enterprise Center and co-director of the Indiana Next Generation Manufacturing Competitiveness Center (IN-MaC). He graduated with a doctorate from NC State's College of Education in 2003, and immediately afterwards joined Purdue as an assistant professor.
In that time, he has gone on to teach countless students in Purdue Polytechnic's computer graphics programs, many of whom have themselves become successful alumni. Reflecting on this network of former pupils-turned-professionals, Hartman told the NC State College of Education, "There's an impact here that you're having that's not measured in grant funding or papers."
Much of Hartman's work is focused on bridging gaps between researchers and next-generation industries. As many companies now utilize digital manufacturing – an integrated system involving simulation, 3D modeling, analytics and beyond in order to maximize production efficiency – an institution such as Hartman's Digital Enterprise Center fills a vital role in allowing companies such as Lockheed Martin and Cummins the opportunity to push the boundaries of this technology.
Hartman's industry-related research and groundwork remains half of the equation, while the other is still "the impact he makes on students." The effects of Hartman's career-long commitment to educational excellence are seen in how he "lives up to the doctorate he earned at NC State," and in his former pupils.
"Those are seeds that you are planting and they're going to go off and bloom. … They're going to do good things in the world. I suppose if there ever was a multiplier effect, that's it," Hartman said.
Read the full story at NC State, College of Education News.
Additional information