The concept of a "business ecosystem" gained traction in the 1990s, when author James F. Moore, Ph.D., used the phrase to describe an interrelated economic community made up of the producers and the consumers of goods and services in a community. An example of a business ecosystem might include a farmer who grows grain to sell to a baker, who turns the grain into loaves of bread, which are sold to deli owners, who make the bread into sandwiches for their patrons.
In this example, think of the bakers as skilled technologists, who create bread from raw materials. Without these trained technologists, a portion of the business ecosystem comes to a halt, resulting in cascading closures down the chain. (Would a deli without sandwich bread be able to stay in business?)
The manufacturing ecosystems in the United States are experiencing "skill gaps," or disparities in the number of skilled workers available to fill job openings. Instead of bakers, think welders, machinists and other high-skill manufacturing positions that are going unfilled due to an aging workforce (retiring baby boomers) and an assumption that blue-collar jobs don't garner high wages.
Enter Greg Strimel, assistant professor of engineering/technology teacher education (ETTE), and William Walls, ETTE undergraduate. Strimel and Walls launched the Improving Regional Manufacturing Ecosystems (IRME) project to serve as a Purdue undergraduate research/engagement initiative specifically for pre-service teachers. This project was launched through support from the Indiana Next Generation Manufacturing Competitiveness Center (IN-MaC), a partnership between Purdue, Ivy Tech Community College and Vincennes University to address the economic need to rebuild manufacturing capacity in the U.S.
IRME was designed as a resource for engineering technology teachers to engage with regional industries. The goal is to improve the exchange of knowledge between education and manufacturing through undergraduate research/engagement experiences within local manufacturing companies in an effort to better inform the development of educational solutions that address critical workforce needs in the surrounding communities. In addition, these experiences will provide pre-service teachers with knowledge to take with them and inform their own teaching when they graduate and begin teaching in middle or high school.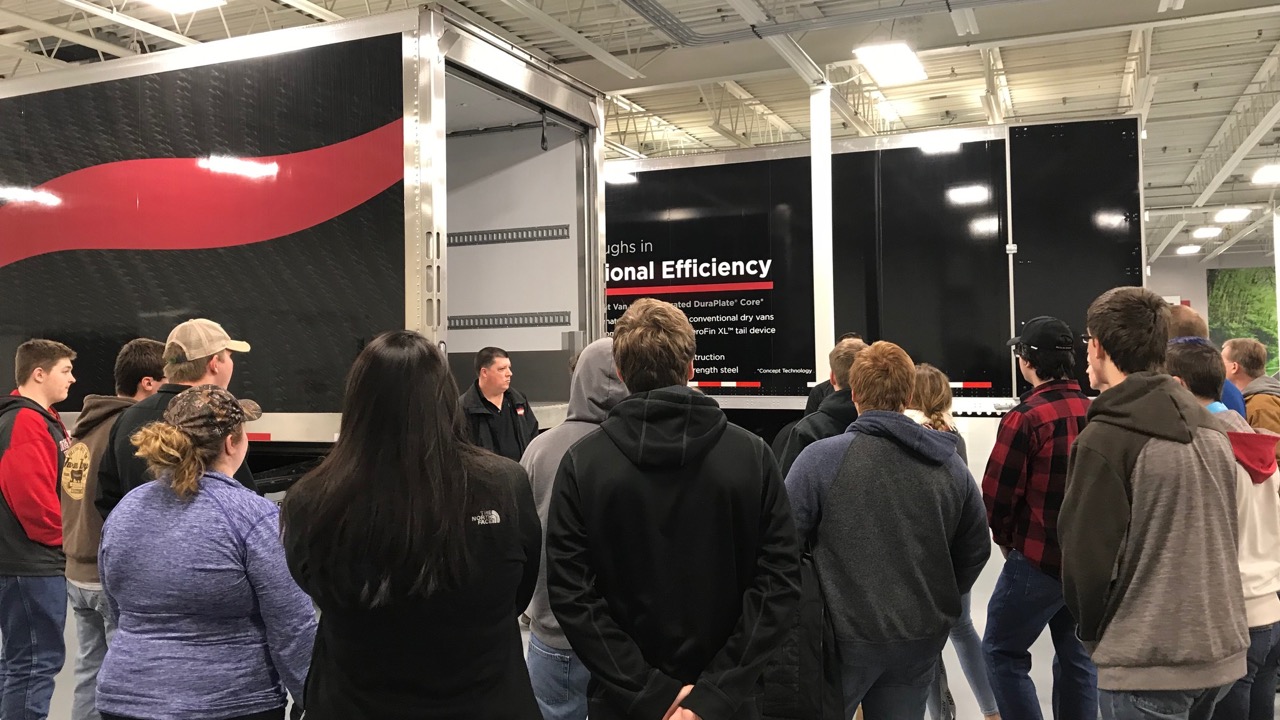 Teachers work with manufacturing employees to provide accurate depictions of advanced manufacturing in classrooms, spread awareness of manufacturing career opportunities and help cultivate their students with matching interests and skills.
Walls took the IMRE project further. He helped establish activities with local manufacturers, which included:
Gathering and analyzing data related to the regional workforce needs.
Participating in workforce training programs.
Developing initiatives to address the identified demands through the cultivation of technical and soft skills that translate directly to the local manufacturing ecosystem.
Building relationships between the manufacturers and schools in the surrounding communities.
Walls developed a strategic plan for a high school manufacturing outreach initiative supported by a partnership with Wabash National Corporation, a manufacturer of semi-trailers, and area high schools. He published a journal article entitled, "Improving Regional Manufacturing Ecosystems by Developing Authentic, Industry-Driven Design Projects," and presented a research poster at the International Technology and Engineering Educator's 2018 annual conference. Walls also has been accepted into the Technology Leadership and Innovation master's program in STEM Education Leadership.
"As a result of William's efforts, three additional industry-specific undergraduate research/engagement projects have been initiated," said Strimel.