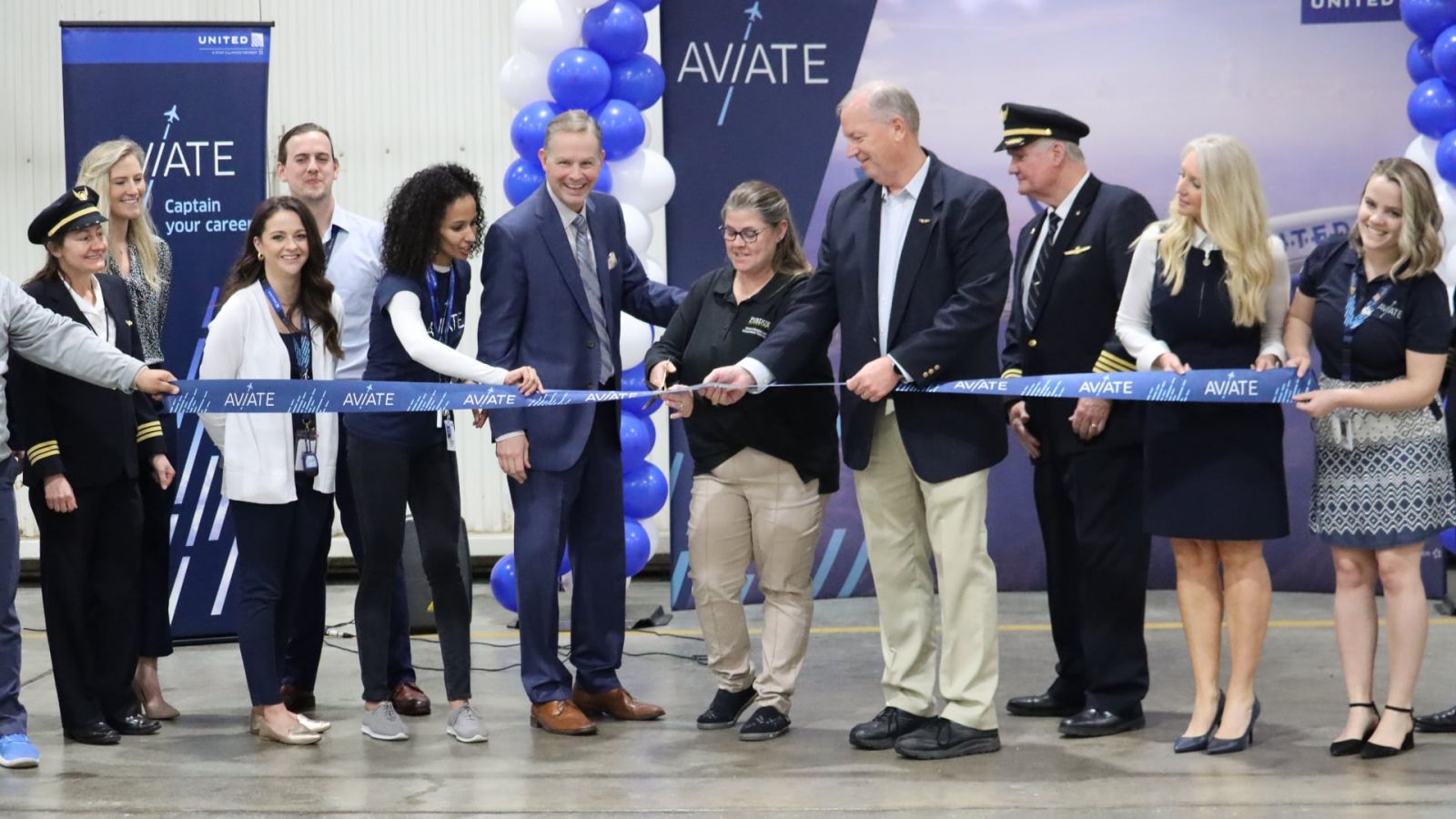 A new partnership between United Airlines and the School of Aviation and Transportation Technology in Purdue University's Polytechnic Institute will provide students a direct pathway from their studies to flight decks in United's fleet. The partnership was announced Tuesday (March 22, 2022) at the Purdue University Airport.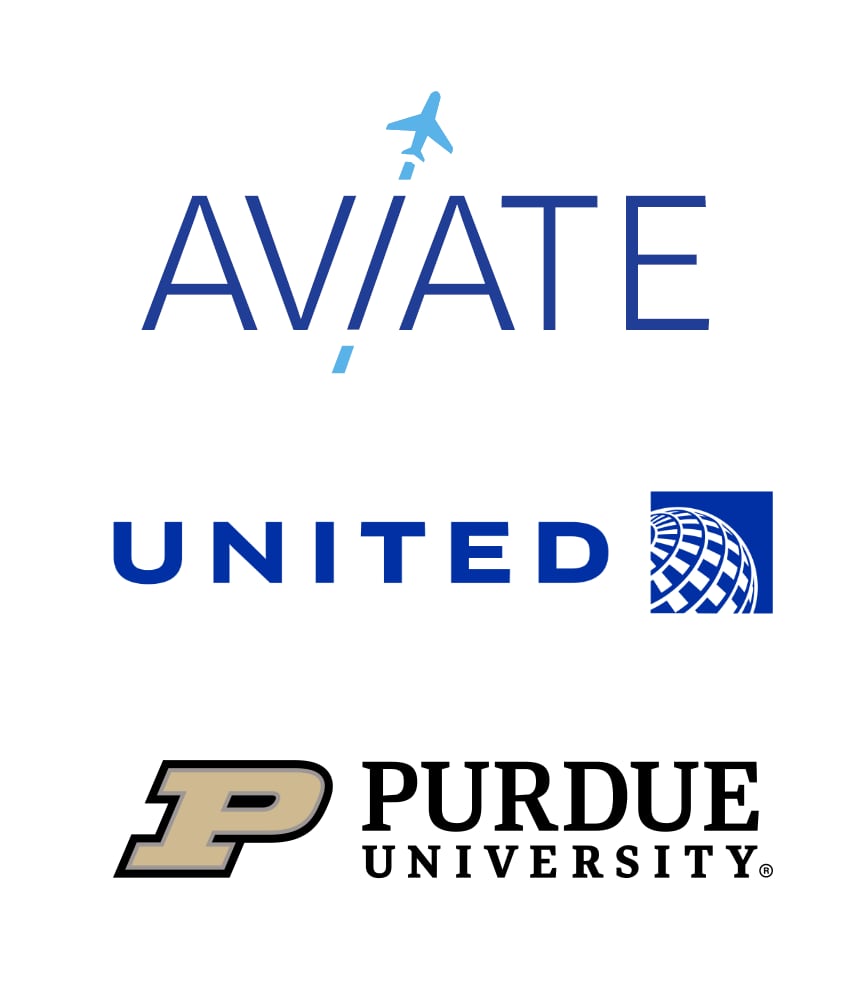 Aviate, United's career development program for pilots, offers aspiring and established pilots a defined path to what could become lifelong careers at United Airlines. Purdue is one of only ten universities to be named as an official Aviate partner.
Students and certified flight instructors (CFIs) at Purdue are immediately eligible to apply to Aviate. Upon acceptance, each participant will receive a conditional job offer from United Airlines.
"United intends to hire more than 10,000 pilots in the next decade," said Capt. Curtis Brunjes, managing director of Aviate and pilot strategy. "We have the largest fleet of widebody aircraft in North America, and we will need a lot of pilots in the coming years for our growing fleet. Purdue has one of the most recognized programs in the country for its quality of graduates, which makes us excited to announce this partnership."
Students and CFIs who apply and are successful in the Aviate selection process will join the program and benefit from the defined path to a lifelong career at United. Aviate participants also enjoy opportunities to connect with members of the United family, receive mentoring from a United pilot and have access to unlimited travel privileges.
Aviate accepts candidates who reflect United's leadership qualities, including the ability to think creatively, deliver results and foster teamwork. Aspiring candidates will share United's commitment to their "core4 service behaviors:" safety, caring, dependability and efficiency. And they also will demonstrate a passion for the industry and a lifelong dedication to excellence and achievement, the company said.

Minimum eligibility requirements include maintaining at least a 3.0 grade point average, maintaining good standing in Purdue's professional flight major and upholding Purdue's student code of conduct. Students interested in Aviate must submit an application and complete the selection process, including a panel interview, a technical skill interview, and a personality and cultural fit inventory. (See the Aviate website for complete details.)
After graduating with a bachelor's degree with R-ATP eligibility and obtaining a Commercial Pilot Certificate with Instrument Rating, each participant will fly with a United Express Aviate partner airline, including Air Wisconsin, CommutAir, GoJet Airlines or Mesa Airlines, or take on a leadership role at a Part 135 partner. After 24 months of service and a minimum of 2,000 flight hours (1,500 flight hours if upgraded to captain at United Express), participants will transition to United as first officers, beginning their journeys toward becoming United Airlines captains.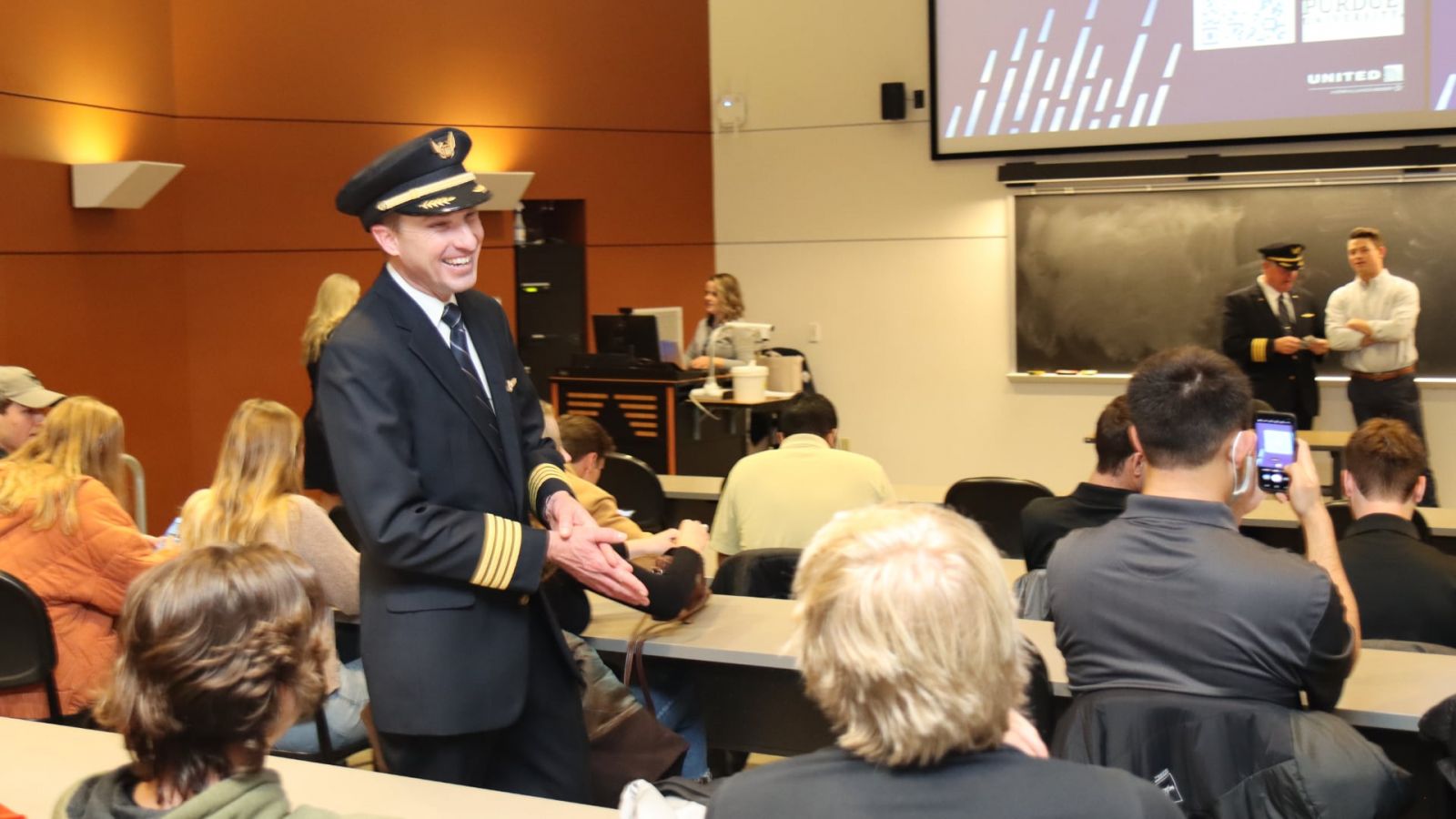 "When a first officer position opens with United and you're at the top of the Aviate transition list, you'll receive a United pilot class date," said Capt. Pete Zabel, a 2005 graduate of Purdue's professional flight program. "The sooner that students and instructors join Aviate, the higher priority they'll have. Joining Aviate sooner rather than later means a quicker transition from flying with a United Express partner airline to having a dream career in the flight deck's left seat as a United captain."
Purdue officials welcomed the partnership with United Airlines and its Aviate pilot career development program.
"We aim to nurture leadership abilities, outstanding character, a passion for aviation and a commitment to safety in each of our students," said John Mott, associate professor and head of Purdue's School of Aviation and Transportation Technology. "Purdue and United Airlines share each of these values, so working together is a natural fit. We are committed to helping the industry mitigate its shortage of qualified pilots, and we hope that many in the next generation of professional flight graduates from Purdue will take advantage of this opportunity to contribute to the continuing success of United Airlines."
Additional information

About the Purdue Polytechnic Institute

The Purdue Polytechnic Institute, one of the 10 academic colleges at Purdue University, offers undergraduate and graduate degrees in aviation, computing, construction management, engineering technology, technology leadership and technology education. In addition to Purdue University's main campus in West Lafayette, Indiana, Purdue Polytechnic offers select degree programs in nine Indiana communities.
About Purdue Polytechnic's School of Aviation and Transportation Technology

Purdue University's School of Aviation and Transportation Technology, one of six departments and schools in the Purdue Polytechnic Institute, administers seven world-class undergraduate majors and a graduate program, including an aviation-focused Ph.D. program in Technology. It is one of the most recognized programs for the quality of its graduates. Faculty members work closely with undergraduate and graduate students and all segments of the aviation industry to conduct research related to grand challenges in sustainability, safety and quality.