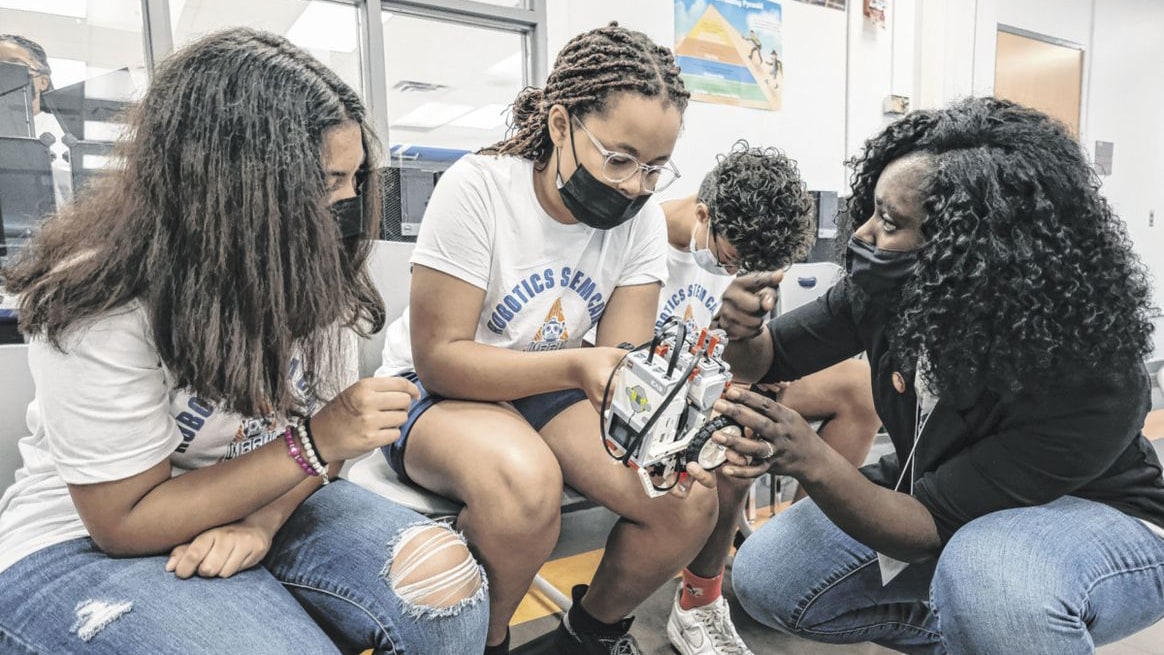 Since 2006, Joe Fuehne, director of Purdue Polytechnic Columbus, has held robotics camps across Indiana to engage teens in STEM classes and future careers. However, to Fuehne's disappointment, not a single Black student had ever attended the camps. That statistic finally changed this month when nineteen students participated in a robotics STEM camp, thanks to involvement from the community.
Community partners

Lori Thompson is a member of Paths to Success, a community action group that works to "inspire, support and motivate Black and biracial students to achieve academic excellence." She organized the recent camp's logistics.
Indiana Next Generation Manufacturing Competitiveness Center (IN-MaC) collaborated with Purdue Polytechnic Columbus.
Fuehne used LEGO sets to explain robotics, math and sensors to the teens.
Bartholomew Consolidated School Corp. provided the students with classroom space at Columbus East High School and meals.
The African American Fund of Bartholomew County was the primary sponsor for the camp.
The NAACP and Calvary Community Church provided the use of a van to students who needed transportation.
Members of the Bloomington Police Department provided donations.
Taylor Brothers Construction Co. provided masks, hand sanitizer and sanitizing wipes.
A similar camp for Latino students has been popular the past few years, and Fuehne noted that registration for that camp filled up in two days. He thinks this new camp, if it is planned again for 2022, could be just as popular.
"I hope this is something we can do every summer," Fuehne told families at the end of the camp.
See the full article in The Republic by Jana Wiersema.
Additional information