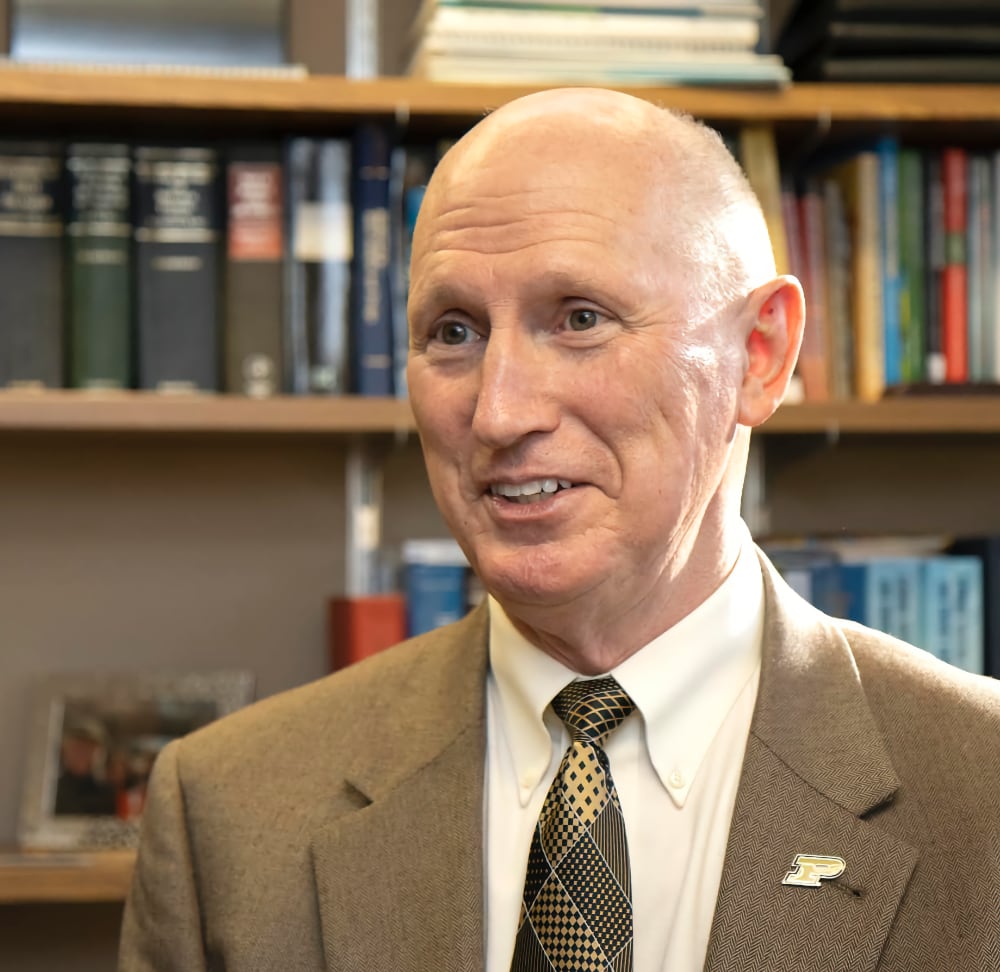 Purdue's Office of Global Partnerships and Global Academic Committee named John Sheffield, professor of engineering technology, as a winner of the 2022 Outstanding Leadership in Globalization Award during International Education Week last month.
The university-level awards are given annually to recognize faculty and staff members for their dedicated efforts to increase Purdue's global recognition as a leader in higher education either comprehensively or within a specific land-grant mission pillar.
"Dr. Sheffield has developed study abroad programs, Virtual Experiential Intercultural Learning (VEIL) projects, Global Vertically Integrated Projects (VIP), and international student mobility programs for Purdue students with several strategic partner universities, including University of Technology and Engineering in Lima, Peru, and Coventry University in Coventry, England," said Haiyan "Henry" Zhang, professor of mechanical engineering technology and director of the Center for Technology Development, in support of Sheffield's nomination for the comprehensive globalization award for learning, discovery and engagement.
See the full Purdue Today article.
Additional information