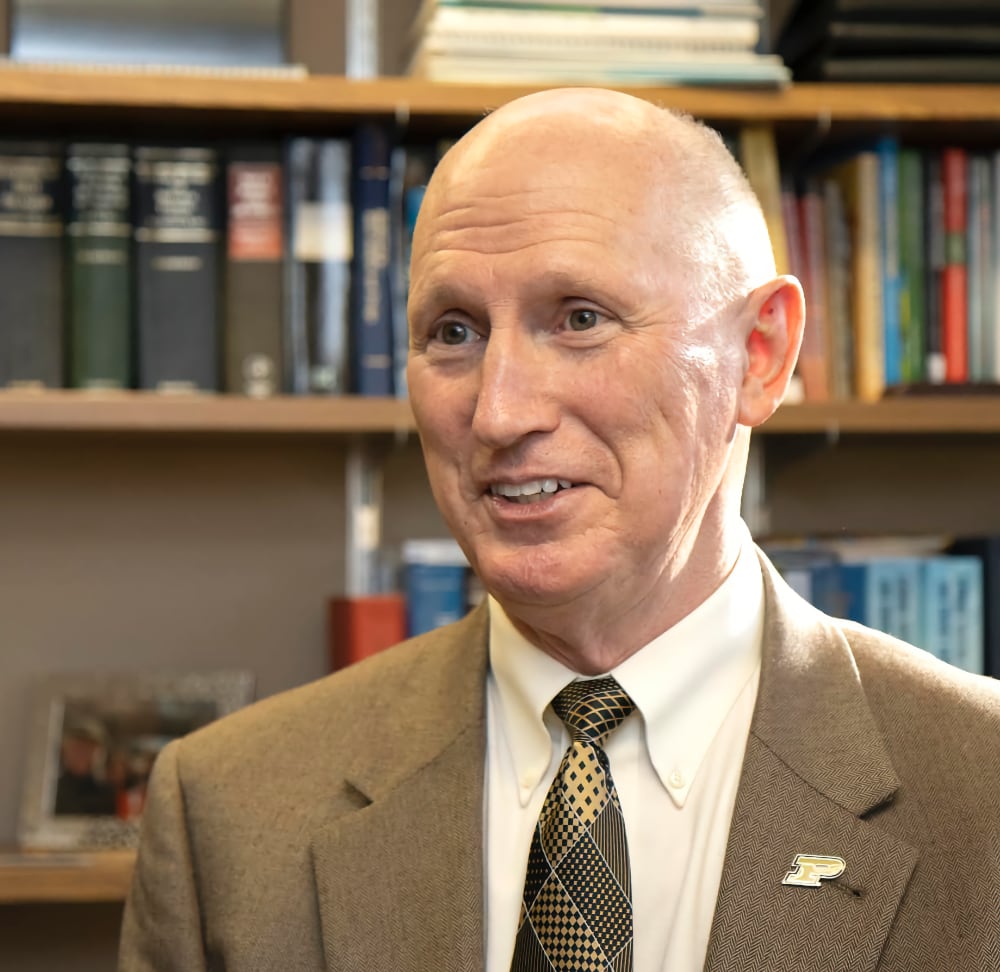 Purdue's Global Academic Committee selected John Sheffield, professor of engineering technology in Purdue's Polytechnic Institute, with a 2022 Outstanding Leadership in Globalization Award.
Sheffield has led Study Abroad programs, developed courses such as "A Journey to the Orkney Islands – Tiny Islands, Big Energy," and served as president of the International Association for Hydrogen Energy.
"The award committee was incredibly impressed by the breadth of Dr. Sheffield's contributions in international education in all three areas of the land-grant mission," said Michael Brzezinski, dean of international programs. "His international service to the academic community was also notable and impressive. Not many people have had a 30-minute audience with the pope!"
Elizabeth Barajas, the Polytechnic's director of globalization, said Sheffield's award is well deserved.
"John is 'students first' in everything he does," Barajas said. "He always finds creative ways to create meaningful opportunities for his students and truly makes the world a smaller place for them. The Polytechnic is fortunate to have him as a valued member of our faculty."
Sheffield and three additional Purdue awardees will be honored during International Education Week in November via a campus-wide announcement.
Additional information