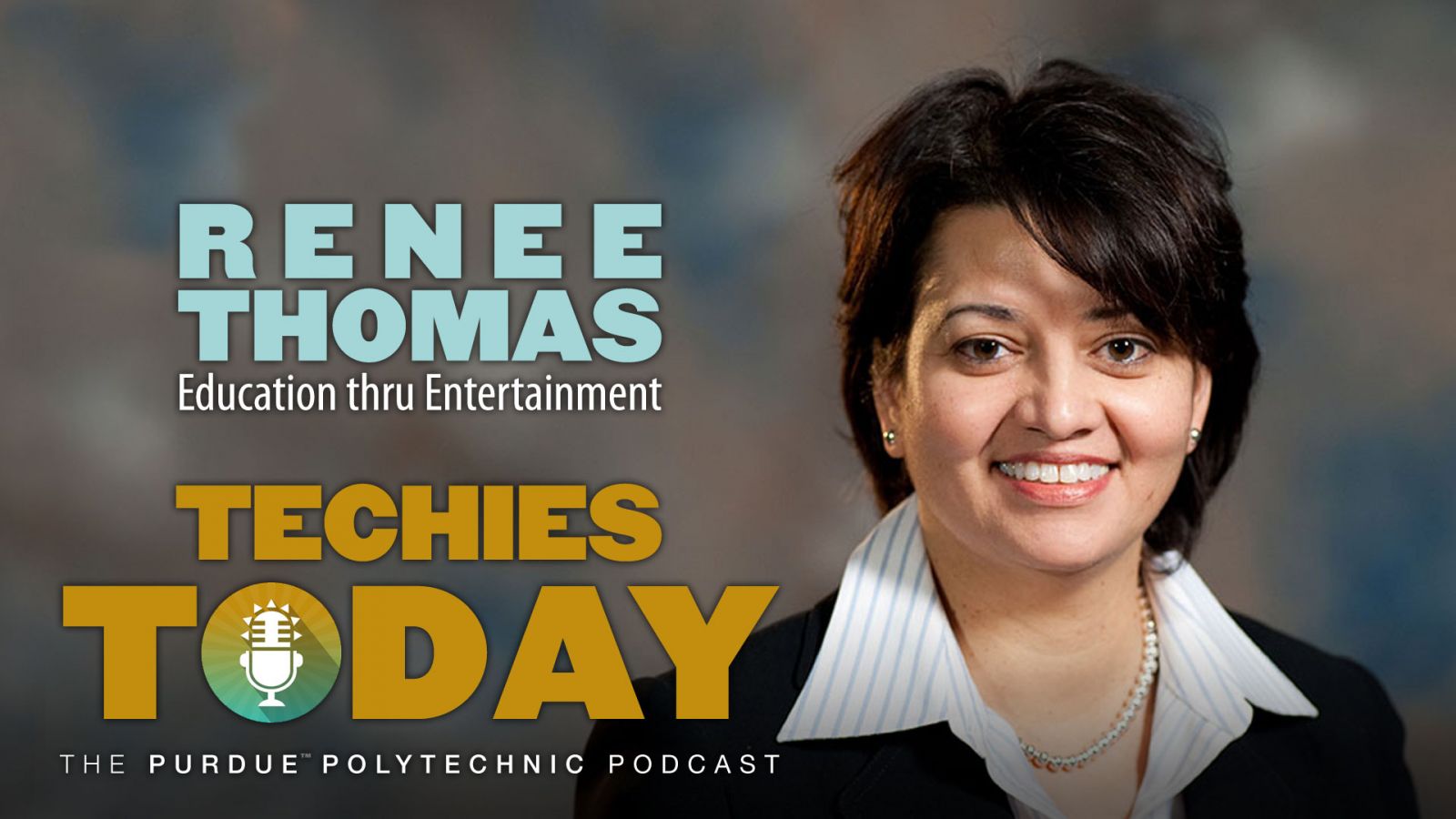 Renee Thomas, director of Purdue's Black Cultural Center, knows that being active in the campus community leads to academic success. With music, performing arts and cultural programs, the Black Cultural Center encourages students to get involved in "edutainment" — education through entertainment.
Hotlinks for Episode 007:
About our Techies Today podcast:
See the Techies Today page for our Episode Guide, and learn how to listen to every episode on your phone or tablet.