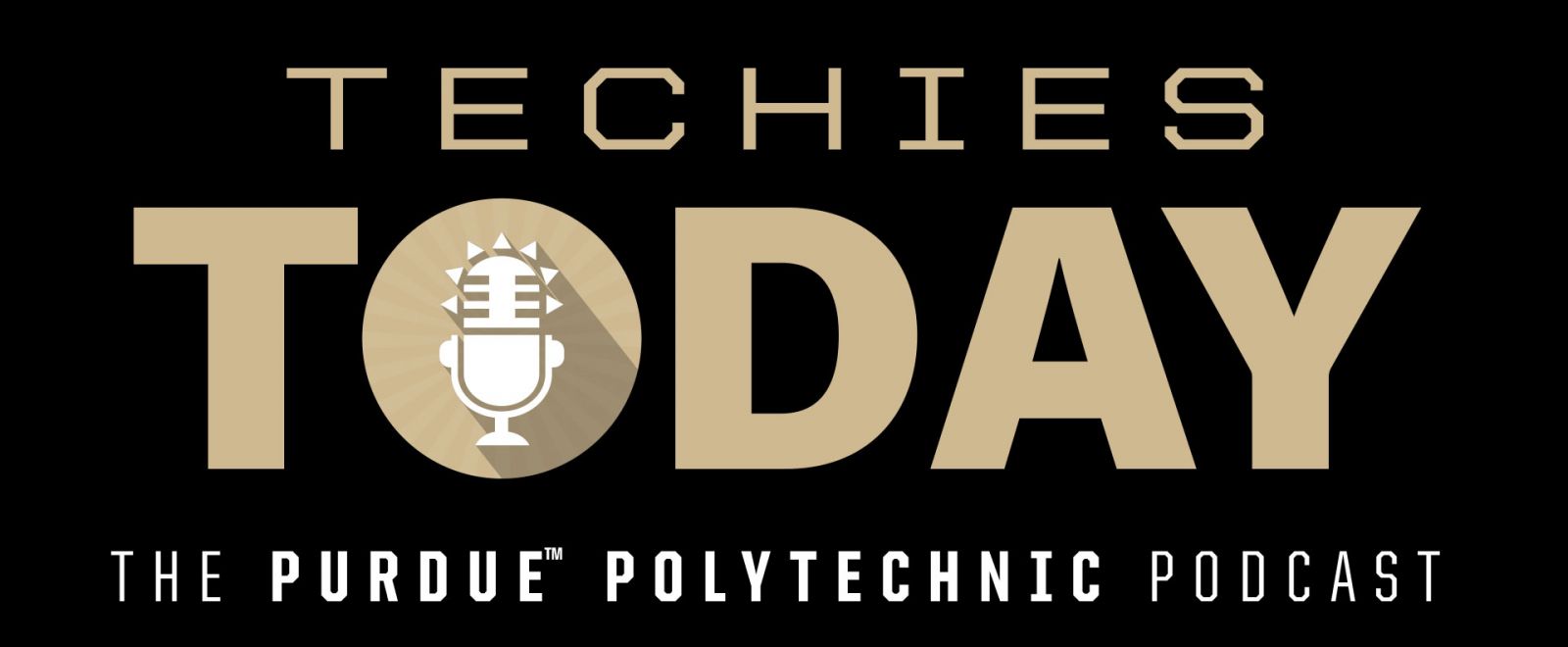 Wondering what the tech is happening?
Techies Today, the Purdue Polytechnic Podcast, features conversations with Polytechnic faculty, staff and students, plus alumni and friends of the college. Topics include:
Profiles of faculty, staff and alumni
Engaging research
Exciting class happenings
Interviews with students
Interesting on-campus experiences
And any topics that share Purdue Polytechnic's message and promote our unique role as one of the 10 academic colleges at Purdue University
Techies Today is for everyone — from high school students to leaders in industry — with a potential interest in all things Polytechnic: aviation, computing and graphics, construction management, engineering technologies, technology education and technology management.
Techies Today, the official podcast of Purdue University's Polytechnic Institute, is produced by the Polytechnic's Office of Marketing Communications.
Have an idea for an episode? Send email to techiestoday@purdue.edu.
Behind the scenes in our podcast studio
How to listen

Techies Today episodes are available below in the Episode Guide (click on an individual episode to go to the page with an embedded player) and in most popular podcast player apps on mobile devices. See How to Listen to learn how to subscribe or follow (it's free!) on your mobile device. Your app will notify you each time a new episode is published.
Episode Guide

The most recent Techies Today episodes are available right here: