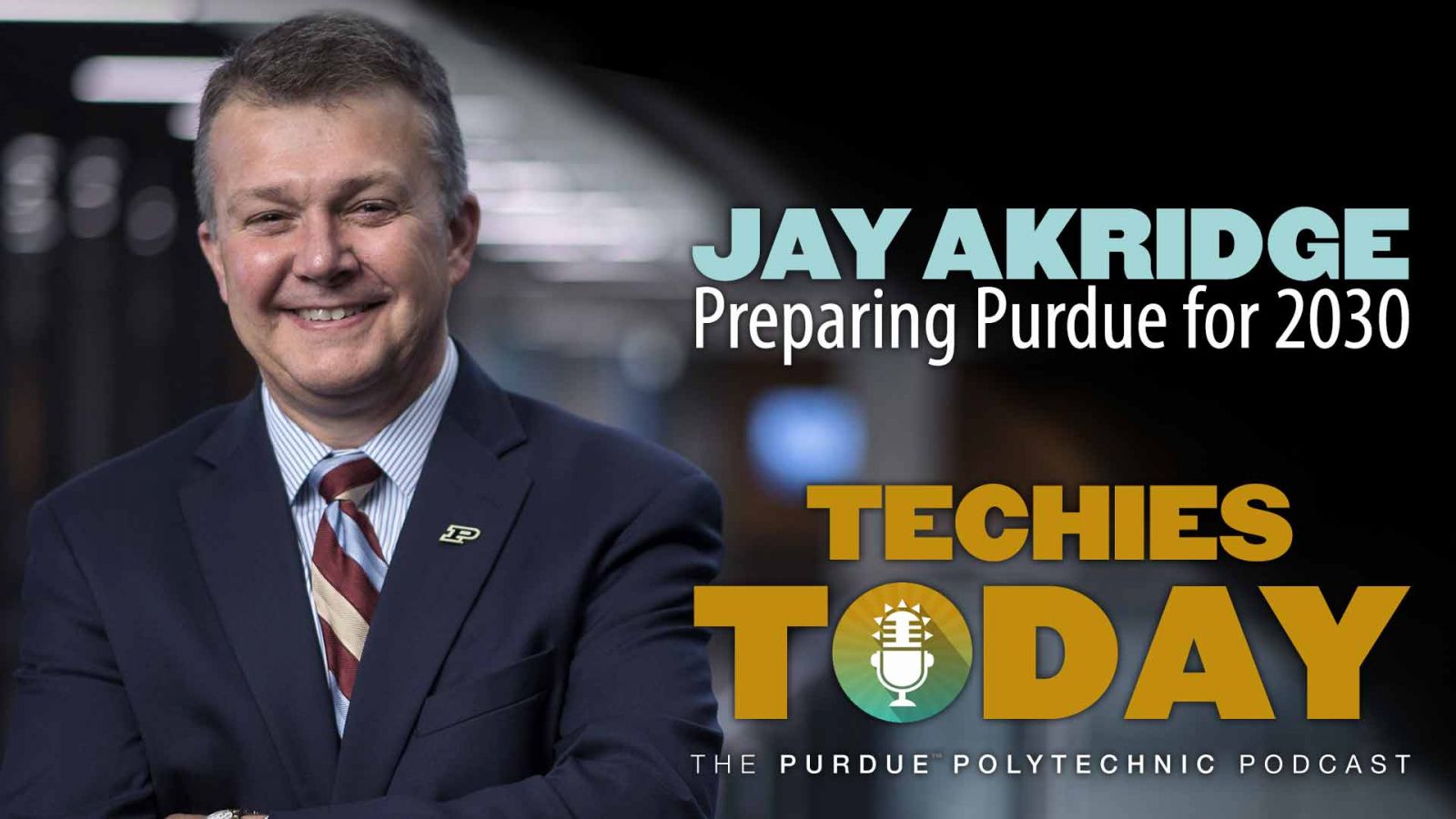 Purdue Provost Jay Akridge speaks with Polytechnic faculty and staff about new investments in faculty and facilities, designed to ensure that the quality of the Purdue experience is not compromised even as our enrollment grows. As a tier-1 research university, can Purdue also be considered a "Teaching 1" institution? The landscape for higher education will be very different in 2030, he says, and the time to start preparing is now.
Episode 008 Hotlinks:
About our Techies Today podcast:
See the Techies Today page for our Episode Guide, and learn how to listen to every episode on your phone or tablet.