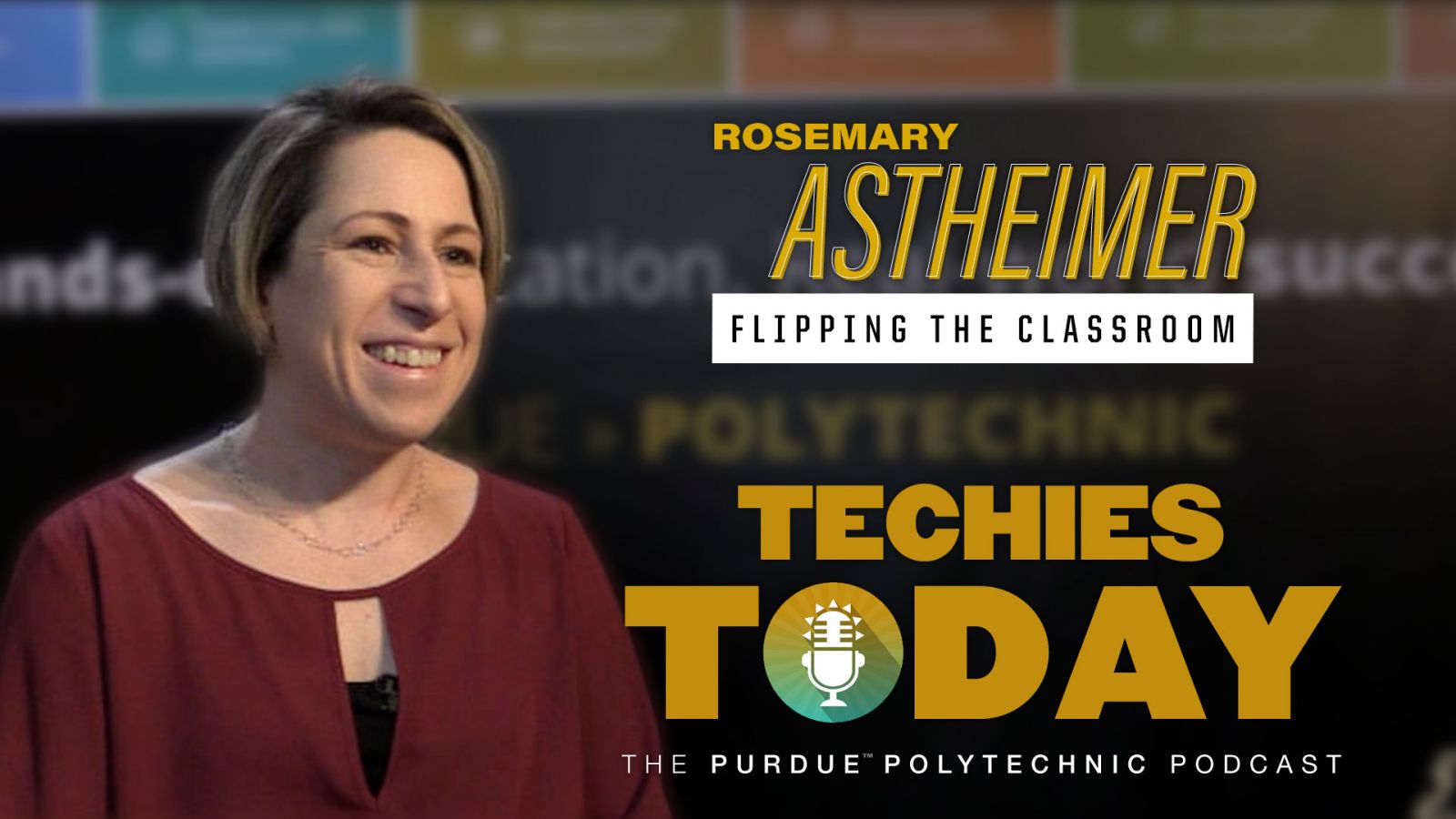 Rosemary Astheimer's students watch her pre-recorded video lectures before coming to class, allowing for class meetings to be used for active, hands-on learning and problem-solving. Astheimer, assistant professor of practice in Purdue Polytechnic's computer graphics technology department, says the "flipped classroom" method better accommodates different learning styles. Videos are available on demand, so students can watch and rewatch them as needed until they fully comprehend the material. Astheimer discusses what it takes to flip a classroom and why it's advantageous for both students and professors.
Episode 010 Hotlinks

Listen & watch

Listen to or watch this episode, below — or learn how every new episode of our podcast can be delivered automatically to your mobile phone or tablet when you follow Techies Today (it's free).
Audio:
Video:
About our Techies Today podcast

See the Techies Today page for our Episode Guide, and learn how to listen to every episode on your phone or tablet.