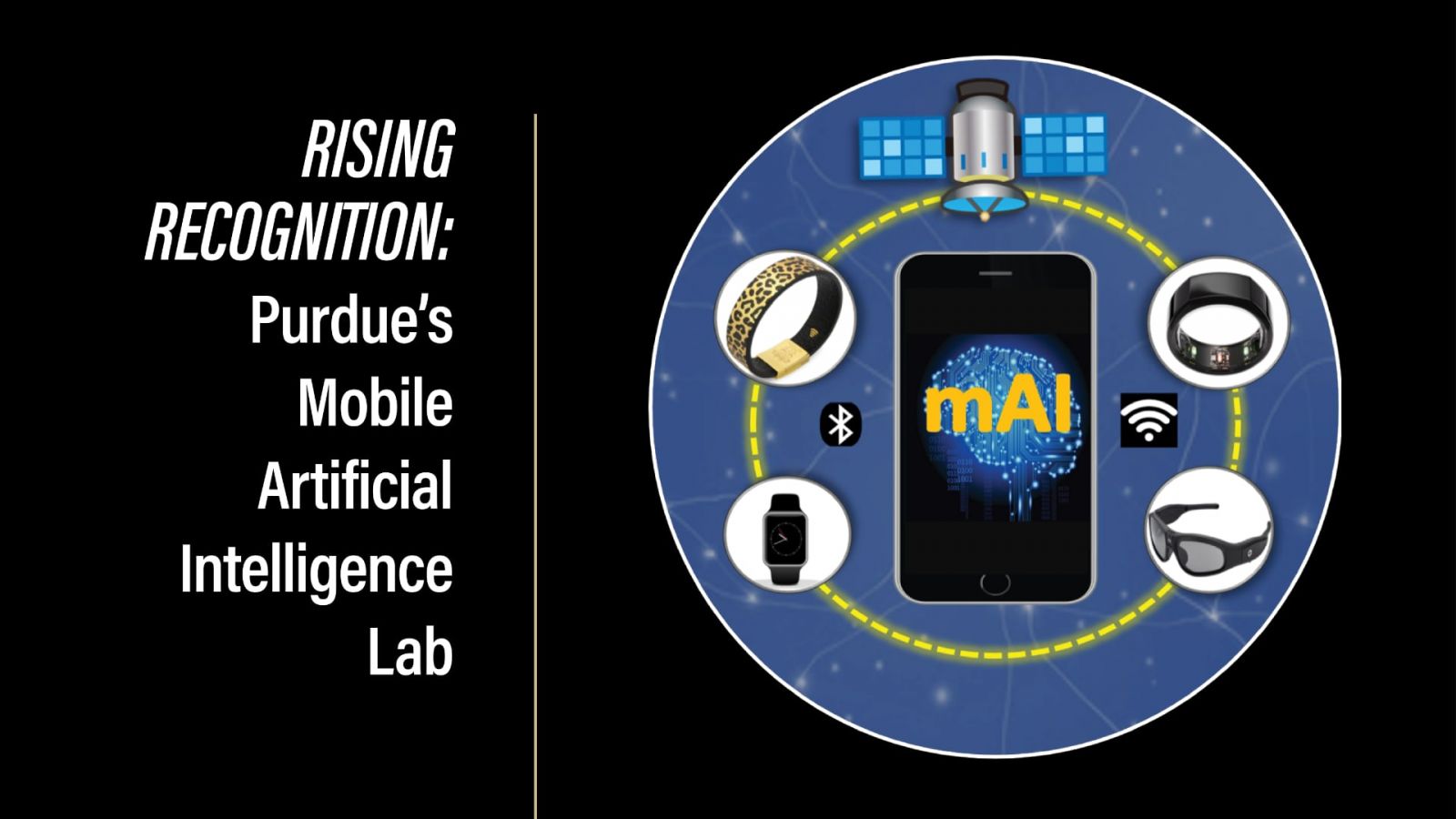 Multiple journals and conferences accepted papers in recent weeks from the Mobile Artificial Intelligence (mAI) Lab at Purdue University's Polytechnic college.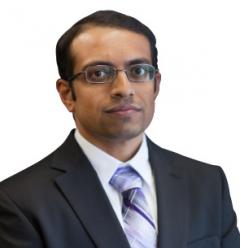 The mAI Lab, directed by Sudip Vhaduri, emphasizes AI and mobile and wearable computing to develop secure, impactful solutions that enhance individuals' quality of life through interconnected personal devices like smartphones and wearables in the IoT (Internet-of-Things) ecosystem.
"It's impressive for any research team to have several papers accepted by prominent journals and conferences in a short period of time," said Vhaduri, assistant professor of data analytics and machine learning. "Mobile artificial intelligence is a rapidly evolving domain. Our current students should be celebrated for this achievement, and I hope it also inspires future students to join our research team."
Highlights of the mAI Lab's recent publications

1. Bag of on-phone ANNs to secure IoT objects using wearable and smartphone biometrics
Published in IEEE (Institute of Electrical Engineers) Transactions on Dependable and Secure Computing (TDSC)
Impact factor: 7.3
Authors: Sudip Vhaduri, William Cheung, Sayanton V. Dibbo
This work, resulting from an external collaboration led by our faculty, introduces an innovative on-phone AI/ML authentication mechanism leveraging soft-biometric authentication.
2. Discovering COVID-19 Coughing and Breathing Patterns from Unlabeled Data Using Contrastive Learning with Varying Pre-Training Domains
Accepted for INTERSPEECH 2023
Authors: Jinjin Cai, Sudip Vhaduri, Xiao Luo
Jinjin, a recent addition to the mAI Lab post her master's degree from Northwestern University, this paper showcases how AI/ML models can be optimized using a similarity-based algorithm, reducing the need for data labeling.
3. Challenges and Opportunities of Biometric User Authentication in the Age of IoT: A Survey
Accepted in ACM Computing Surveys
Impact factor: 16.6 and ranked 3/111 in Computer Science Theory and Methods
Authors: Chi-Wei Lien, Sudip Vhaduri
A testament to the capabilities of undergraduate researchers, this paper, delves deep into understanding both traditional and soft biometrics in today's IoT and AI era.
4. Environment Knowledge-Driven Generic Models to Detect Coughs From Audio Recordings
Published in IEEE EMBS Open Journal of Engineering in Medicine and Biology (OJEMB)
Impact factor: 5.8
Authors: Sudip Vhaduri, Sayanton V. Dibbo, Yugyeong Kim
Another successful external collaboration, this research illustrates the development of AI/ML models at varying guidance levels, considering environmental knowledge.
5. Predicting unreliable response patterns in smartphone health surveys: A case study with the mood survey
Published in Elsevier SmartHealth journal, also accepted at IEEE/ACM CHASE23 conference
Acceptance rate: 22.3%
Authors: Sudip Vhaduri, Jaea Cho, Kexin Meng
Cho, an undergraduate researcher in STEM, makes her debut with this paper. The work introduces a unique AI/ML method to predict unreliable responses in smartphone surveys, enhancing data quality.
6. Implicit IoT Authentication Using On-Phone ANN Models and Breathing Data
Will appear in Elsevier Internet of Things Journal (IoT)
Impact Factor: 5.9

Authors: Sudp Vhaduri, Sayanton V. Dibbo, William Cheung
Another successful external collaboration, introduces an innovative on-phone IoT authentication mechanism leveraging breathing patterns
Growth in AI and IoT research

The mAI Lab's string of publications further cements the college's reputation in the AI and IoT space, according to Tom Hacker, professor and head of the Department of Computer and Information Technology.
"The recent accomplishments of the mAI Lab epitomize the blend of dedication, innovation, and collaboration at Purdue Polytechnic," said Hacker. "Our budding researchers are not just pushing boundaries but are also setting new benchmarks. This is just the beginning, and we're excited about the future."
Note: In academia, research publications' quality and influence are evaluated using specific metrics. One such metric is the 'impact factor,' which measures how frequently a journal's articles are cited in scholarly literature. A higher impact factor indicates a more influential journal, with values varying across disciplines. For instance, in computer science and information technology, top journals often have impact factors above 5.
Conferences also employ a benchmark called the 'acceptance rate' to assess quality. In our field, a lower acceptance rate reflects a more competitive conference. Generally, an acceptance rate below 30% is mentionable.
Additional information