Nathalie Duval-Couetil

Nathalie Duval-Couetil is the Director of the Certificate in Entrepreneurship and Innovation Program, Associate Director of the Burton D. Morgan Center, and a Professor in the Human Resource Development area in the Department of Technology Leadership and Innovation at Purdue University. She is responsible for the launch and development of the university's multidisciplinary undergraduate entrepreneurship program, which enrolls over 1800 students per year. Through her leadership, the program has won the Excellence in Entrepreneurship Education Model Program Award from the United States Association for Small Business and Entrepreneurship, the Deshpande Award for Excellence in Curriculum Innovation in Entrepreneurship, and became ranked among the Princeton Top 50 Undergraduate Entrepreneurship Programs. Prior to her work in academia, Nathalie spent several years in the field of market research and business strategy consulting in Europe and the United States with Booz Allen and Hamilton and Data and Strategies Group. She received a BA from the University of Massachusetts at Amherst, an MBA from Babson College, and MS and PhD degrees from Purdue University.
Dr. Duval-Couetil will provide expertise and support RIA members in the following areas:
Connect faculty to entrepreneurship and technology commercialization resources within
and outside the university (Office of Technology Transfer, Foundry, NSF I-Corps)
Mentor faculty and graduate students interested in technology commercialization and entrepreneurship.
Assist with grant proposals and scholarship related to:

Educational evaluation and assessment
Entrepreneurship Education
Technology commercialization training and resources
Gender and inclusivity training and assessment
Colin Gray

Colin M. Gray is an Associate Professor at Purdue University in the Department of Computer Graphics Technology and Associate Professor (by courtesy) of Learning Design & Technology in the Department of Curriculum and Instruction. He is program lead for an undergraduate major and graduate concentration in UX Design. He holds a PhD in Instructional Systems Technology from Indiana University Bloomington, a MEd in Educational Technology from University of South Carolina, and a MA in Graphic Design from Savannah College of Art & Design. He has worked as an art director, contract designer, and trainer, and his continued involvement in design work informs his research on design activity and how it is learned. His research focuses on the ways in which the pedagogy and practice of designers informs the development of design ability, particularly in relation to ethics, design knowledge, and professional identity formation. His work crosses multiple disciplines, including engineering education, instructional design and technology, design theory and education, and human-computer interaction.
Dr. Gray will provide expertise and support RIA members in the following areas:
Support the identification and development of socio-technically engaged research projects with the goal of educating and build awareness of scholarship that engages with socio-technical complexity
Identify and seek to better support connections between research engagement and graduate student mentoring and curricula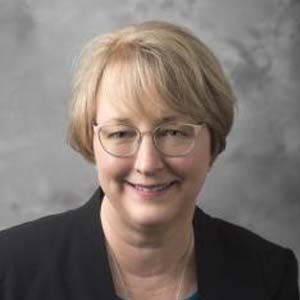 Mary Johnson

BS, MS, PhD Industrial Engineering from The University of Texas at Arlington.
Research areas: sustainability analysis in aviation, aviation emissions analysis, aviation fuels testing and analysis, general aviation data analysis, strategic justification of technologies, and enterprise performance and improvement.
FAA Center of Excellence for General Aviation Research known as PEGASAS, www.pegasas.aero, leadership team.
Air Transportation Institute for Environmental Sustainability (AirTIES), Engineering Director.
National Test Facility for Fuels and Propulsion (NaTeF), Emissions analysis lead.
Current graduate courses: Aviation Sustainability, Quality and Productivity in Industry, Process Improvement and Simulation, Strategic Decision-making.
Industry course development and delivery in statistical data analysis, design of experiments, statistical process control, ISO9001 quality management systems, enterprise integration, and Lean Six Sigma. Taught Black Belt, Master Black Belt, and Green Belt LSS courses.
Dr. Johnson will provide expertise and support RIA members in the following areas:
National Institute of Standards and Technology (NIST)
Transportation Research Board/ Airport Cooperative Research Program (TRB/ACRP) National Science Foundation (NSF), Federal Aviation Administration (FAA)
Defense Advanced Research Projects Agency (DARPA)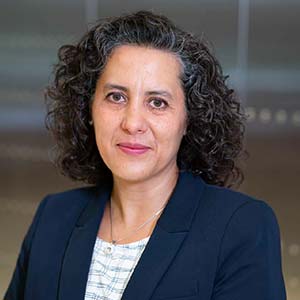 Alejandra Magana

Alejandra J. Magana is the W.C. Furnas Professor in Enterprise Excellence in Computer Information Technology and by courtesy in Engineering Education at Purdue University. Her research focuses on characterizing under what conditions computation, modeling, simulation, visualization, and data science practices can support different forms of reasoning and learning in STEM. More recently, she also investigates how technology-enhanced learning environments can support STEM disciplinary practices and teamwork.
Magana, a computer engineer by training, holds two Master's degrees, one in technology from Tec de Monterrey and another one in learning design and technology from Purdue University. She also holds a Ph.D. in Engineering Education from Purdue University. Magana is the recipient of a 2015 NSF CAREER award, which identifies and validates pathways that students may follow as they progress toward mastery of modeling and simulation skills. She is also the PI or co-PI on multiple grants from the National Science Foundation to support her research. Magana serves as Deputy Editor for the Journal of Engineering Education (JEE), Associate Editor for Computer Applications in Engineering Education (CAE), and Editorial Board Member for the Journal of Science Education and Technology (JOST).
Dr. Magana will provide expertise and support RIA members in the following areas:
STEM Education in general and offer suggestions about which program to submit, with a focus on NSF
Educational plan and research components of other CAREER grants
Scholarship of teaching and learning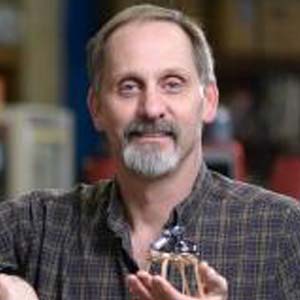 Richard Voyles

Head of the Collaborative Robotics Lab at Purdue and Director of the Robotics Accelerator, Prof. Voyles knows robots! With expertise in electrical engineering, mechanical engineering and computer science, Dr. Voyles' research interest include novel robotic mechanisms, sensors, self-adaptive software, real-time control, and gesture-based human/robot interaction. His professional experience includes IBM, Avanti Optics, Integrated Systems and Dart Controls, tenured academic positions at the University of Minnesota, University of Denver, and Purdue University, positions with the federal government including leading the National Robotics Initiative at the National Science Foundation and Assistant Director for Robotics and Cyber-Physical Systems at the Office of Science and Technology Policy at the White House, and Board of Director positions on The Works, Easton Family Foundation, Minnesota Virtual Simulations and Mark V Automation.
Dr. Voyles will provide expertise and support RIA members in the following areas:
Federal CAREER-type awards (NSF CAREER, ONR YIP, etc.)
Justin Yang

Dr. Baijian "Justin" Yang is currently a Professor of Computer and Information Technology at Purdue University in West Lafayette, Indiana. Dr. Yang has a diverse skill set in computer and information technology. He is the lead author of two books on Windows Phone Programming and he holds a number of industry certifications such as CISSP, MCSE, and Six Sigma Black Belt. His recent research interests are in cybersecurity, cybersecurity education, big data security analysis, SDN, Internet of things, and cloud computing. Dr. Yang was a board member of the Association of Technology, Management, and Applied Engineering (ATMAE) from 2014-2016. He was a member of IEEE Cybersecurity Initiative Steering Committee and the project lead of IEEE Try-CybSI from 2015 to 2017. He is currently a University Faculty Scholar and he is serving as a Senior Faculty Champion for the Polytechnic Research Impact Areas.
Dr. Yang will provide expertise and support RIA members in the following areas:
Work with RIA members to accelerate the research engine of Purdue Polytechnic Institute
Providing feedback and support to faculty on their NSF and NIJ research grant proposals
Support RIA lead fellows to strengthen the RIA communities and outside the Polytechnic to further grow the interdisciplinary research work