Collaboration. Risk-taking. Enterprising.
Big ideas that promote novel approaches.

The Office of Research supports the Polytechnic research enterprise as the faculty, staff and students seek to solve problems and address grand challenges. The Polytechnic fosters a culture of interdisciplinary collaboration, risk-taking, and diversity that encourages big ideas and novel approaches.
By leveraging our strength in industry experience and applied or "use-inspired" research, the Polytechnic research enterprise has a strong foundation to positively impact local as well as global communities with industry, government, and non-profit partners alike.
---
Exceptional Purdue University graduate students invited to apply to the Office of Research; receive two years of tuition remission and financial support.
Graduate Research Opportunities
Quick Links
Graduate Research Fellowship (PRF)
Faculty Research Fellowship
Undergraduate Research Internship
Our researchers are working in three comprehensive research impact areas that stimulate multi-disciplinary collaboration through socio-technical approaches to provide innovative and use-inspired solutions.
Explore our research impact areas
Recent Research Awards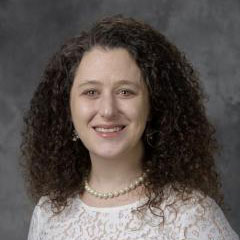 Nicole Hands

Exceptional Early Career Award, University-level (2020), Exceptional Early Career Award, Purdue Polytechnic level (2019), Pillar of CERIAS (2020), Outstanding Faculty in Engagement (2021)
Professor Hands is passionate about education and has been an educator for more than 25 years. She has brought her passion for STEM education to the field of cybersecurity and information technology for the last several years. Professor Hands utilizes inquiry-based and student-centered methods to design and teach her courses. Her research area is in the application of basic cybersecurity principles of confidentiality, integrity and availability to cyber pedagogy (teaching best practices) as well as to academic honesty.
Rosemary Astheimer

2020 Manufacturing Leadership Award, National Association of Manufacturers' Manufacturing Leadership Council
Awarded: August 2020
Rosemary L Astheimer is an Assistant Professor of Practice in the Purdue Polytechnic Institute, Purdue University, West Lafayette campus. She received her BS in Mechanical Engineering from the University of Massachusetts in Amherst and her Master of Software Engineering from Brandeis University. In 2016 she earned a Technologist Level Professional Certification in GDTP (Y14.5) - Geometric Dimensioning and Tolerancing from ASME.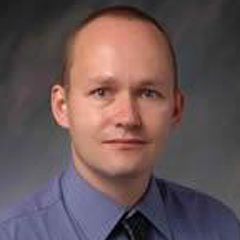 Bedrich Benes

Murphy Award Purdue Polytechnic Finalist, Purdue University
Awarded: April 2020
Leveraging high performance computer graphics reduces the time and materials needed to develop virtual objects. Dr. Benes applies advanced reconstruction algorithms including deep learning to analyze complex geometries, providing an understanding of how geometry and its generation affect simulation behaviors. The team uses a deep understanding of physics coupled with optimization techniques to reconstruct virtual plants with environment-aware algorithms and biologically-based models.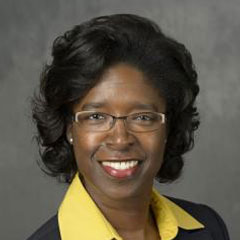 Vetria Byrd

John P. Lisack Early-Career Engagement, Purdue Polytechnic
Awarded: 2020
Dr. Byrd convenes interdisciplinary project through the lens of data visualization. Because of our natural ability to interpret information visually, humans can quickly interpret large quantities of data, identify connections, ascertain risks, and define uncertainties in this way. Dr. Byrd develops methods to visualize data that lead to faster interpretations, identification of connections, and deeper understanding.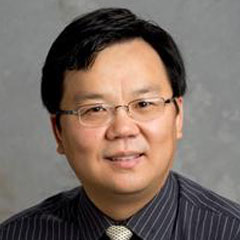 Yingjie Chen

IEEE VAST Challenge 2020 Award: Award for Effectively Transforming Task Decomposition into Conceptual Design, IEEE VIS 2020
Awarded: October 2020
Dr. Chen received his Ph.D. degree in the areas of human-computer interaction, information visualization, and visual analytics from the School of Interactive Arts and Technology at Simon Fraser University (SFU) in Canada. He earned Bachelor degree of Engineering from the Tsinghua University (China), and a Master of Science degree in Information Technology from SFU.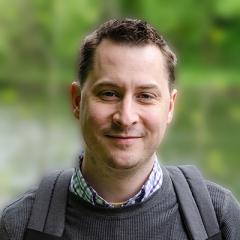 Colin Gray

Outstanding Faculty Leadership in Globalization, Purdue Polytechnic (2020); Honorable Mention Award, ACM SIGCHI Conference on Designing Interactive Systems (June 2020)
Dr. Gray's research spans design education and practice through a critical and ethics focused lens, including the development of design capability, the teaching and learning of design, and the role of the designer in informing ehtically-aware and societally engaged change. Dr. Gray studies the practices of designers in online and offline settings, seeking to better understand how patterns of design cognition are learned, utilized, and communicated.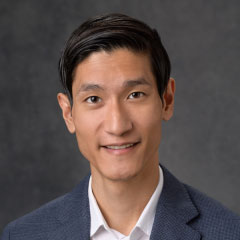 Dominic Kao

ACM CHI Special Recognitions for Outstanding Reviews, ACM (August 2020, January 2021); Best Paper Nominee, Foundations of Digital Games (August 2020)
My research interests are in virtual worlds, games, and education. I received a Ph.D. in Computer Science from MIT, a M.S.E. in Computer Science from Princeton University, and a B.S. in Computer Engineering from the University of Alberta. In my research, I am interested in building virtual worlds and leveraging existing ones, primarily towards the goals of understanding how virtual worlds influence people, and developing best practices for developing games and learning environments.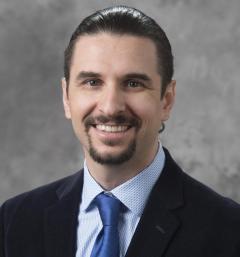 Umit Karabiyik

2020 The Seed for Success Award, Purdue University
Awarded: November 9, 2020
With cyber activity increasing exponentially, the opportunity for malevolent actors to procure private information without a user's knowledge also increases. Dr. Karabiyik provides information and strategies to combat this malevolence through his work in digital and cyber forensics, user and data privacy, computer and network security, and artificial intelligence. To help digital users understand relevant concerns in cybersecurity, Dr. Karabiyik investigates privacy scenarios and malicious applications to identify incidents and promote strategic defenses people can implement.
Chad Laux

Globalization Award, CIT Department, Purdue University
Awarded: February 6, 2020
Dr. Laux is currently Associate Professor of Computer & Information Technology at Purdue University, West Lafayette and has developed a concentrated area in Lean Six Sigma where he teaches Lean Six Sigma Systems at the Undergraduate and Graduate levels in Computer & Information Technology. His teaching attracts a wide variety of student majors including Computer & Information Technology, Industrial Engineering Technology, Supply Chain Management Technology, and Healthcare Policy and Management.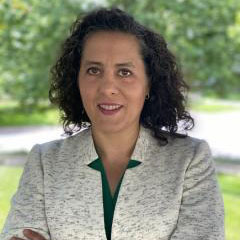 Alejandra Magana

W.C. Funas in Enterprise Professorship, Purdue University
Awarded: August 2020
Learning in STEM fields can be difficult because of complex and abstract concepts. Dr. Magana investigates how educators can leverage the senses of sight and touch to help students better understand abstract STEM concepts as well as computational model-based reasoning to support skills like problem solving. Dr. Magana pairs cyberlearning technologies with traditional instruction to better understand how students learn and help deepen understanding of complex STEM topics.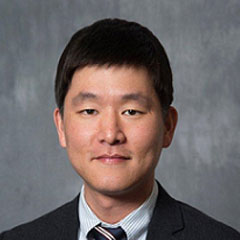 Byung-Cheol Min

Focus Award, Office of Institutional Equity, Purdue University
Awarded: March 2020
Dr. Min combines the practical and theoretical approaches for maximal impact, and the scope of his research has spanned robotic fundamentals to robot development, as well as system design and integration of robotics technologies and algorithms. His current research focuses on how to enable multiple robots to collaborate with each other in a distributed way and to flexibly interact with any humans, in any situation, anywhere.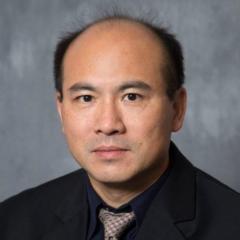 Baijian Yang

Outstanding Faculty Award in Discovery, Department of Computer and Information Technology
Awarded: February 2020
The growth in available digital data has the potential to increase efficiency and operations within our lives. Dr. Yang immerses himself where the transfer of this data enables machine learning, cloud computing, and the Internet of Things, but also increases the need for security. The amount of data handled by Internet of Things (IoT) connected devices is growing rapidly and creating an immediate demand for improved cybersecurity practices.
John Mott

Outstanding Graduate Student Mentor Award, Purdue Polytechnic Institute
Awarded: April 21, 2020
Transportation systems are inherently complex and vital to our society. To improve the safety and efficiency of these systems, Dr. Mott aggregates distributed data, mathematically models the system, and develops related tools to continuously enhance systems operations. To enable better decision- making for non-towered airports, Dr. Mott incorporates his knowledge in sensors, signals, and aviation to find cost-effective and improved solutions to collect and transmit operations data for increased quality and safety.
Timothy Ropp

Charles B. Murphy Award for Outstanding Undergaduate Teaching, Purdue Polytechnic Institute
Awarded: 2020
Developing and researching novel technology innovations for air vehicle maintenance, repair, and overhaul (MRO), Mr. Ropp focuses his research on next-generation aerospace manufacturing; lifecyle management; and managing safety risk for surface operations. Training workers to use advanced technologies in the MRO industry can reduce training time, ensure relevant procedures are available when needed, and decrease errors.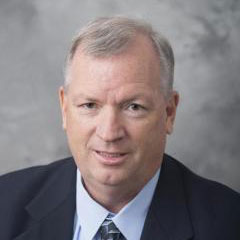 Mike Suckow

Outstanding Faculty in Discovery, Purdue Polytechnic
Awarded: 2020
Michael W. Suckow is an Associate Professor of Practice of Professional Flight in the School of Aviation and Transportation Technology at Purdue University. His teaching is largely focused on flight operations, transport aircraft simulation and senior capstone coursework. He holds an ATP and 3 type ratings along with Certified Flight Instructor Instrument and Multiengine Airplane rating with over 8,000 hours of flight time.
Peng Hao Wang

Exceptional Early Career Teaching Award, Purdue University
Awarded: January 23, 2020
Composite materials consist of two or more materials combined to achieve specific structural properties. To improve aircraft design and maintenance, Dr. Wang innovates composite materials and studies their sustainability for the aircraft maintenance environment. The use of composite materials promises stronger and more fuel efficient aircraft, but can be difficult to repair. Dr. Wang and his team develop composite repair and recycling techniques to improve the sustainability of composite materials.
Joe Fuehne

SOET Outstanding Faculty in Engagement, School of Engineering Technology
Awarded: May 2020
Joe Fuehne is the Director and Associate Professor of Mechanical Engineering Technology at the Purdue Polytechnic Institute in Columbus. He earned a BS degree in Aeronautical/Astronautical Engineering from the University of Illinois and MS and PhD degrees in Mechanical Engineering from Texas A&M University. He is a registered Professional Engineer in both Texas and Indiana. He has industrial experience in the aerospace, oil, and automotive industries and has been at Purdue since 2002.
Gene Harding

SOET Outstanding Faculty in Learning 2020, School of Engineering Technology
Awarded: February 6, 2020
Associate Professor Gene Harding has a Master of Science in Electrical Engineering from Rose-Hulman Institute of Technology. His experience includes 28 years of combined active and reserve service in the United States Air Force, and 3 years in private industry with Agilent Technologies. He has taught Electrical Engineering Technology at Purdue's South Bend location since the fall of 2003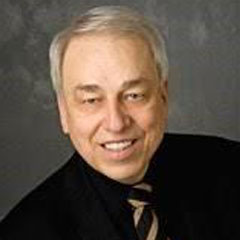 Bob Herrick

2020 Professor of the Year, Top 100 Registry
Awarded: 2020
Robert J. Herrick is Purdue University's Robert A. Hoffer Distinguished Professor of Electrical Engineering Technology. He served as the Department Head of the Electrical and Computer Engineering Technology Department at Purdue University 2001-2010 and its Assistant Department Head in the 1990s. Formerly he has served as the Engineering Technology Department Chair and EET Program Leader at the University of Toledo in the 1980s.
Anne Lucietto

Teaching Leadership Award Fellow, Purdue Teaching Academy and the Center for Instructional Excellence
Awarded: April 17, 2020
Leaders in the United States clamor for more college educated science, technology, engineering and math (STEM) graduates. To better support and encourage students in these fields, Dr. Lucietto explores the experience of engineering technology (ET) students through her reasearch projects. Dr. Lucietto uses qualitative and quantiitative methods to examine factors and reasons students choose to study - and persevere through - an engineering technology major.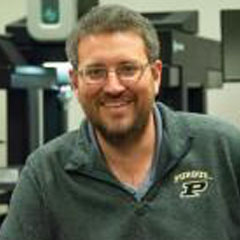 Paul McPherson

Best Presenter, CIEC
Awarded: January 30, 2020
Prior to working at Purdue University, I spent 3 years as a faculty member in the Technology and Applied Design Program at Berea College in Berea, Kentucky. While at Berea College, I taught a variety of manufacturing, design, and quality courses. Prior to teaching, I worked as an application engineer for Tri-C company where I designed and implemented several fixtures for Caterpillar's marine engine facility's machining and assembly processes.
Jason Ostanek

Outstanding Faculty in Discovery, School of Engineering Technology, Purdue University
Awarded: February 2020
Li-ion battery cells are ubiquitous energy storage devices due to high volumetric volumetric and gravimetric energy density, high cycle life, and minimal memory effect. However, they present a safety risk under certain conditions. Dr. Ostanek develops modeling tools to better understand the flow and heat transfer external to the cell after a thermal runaway failure.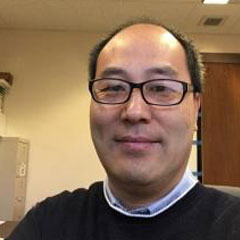 Xiaoming Wang

2019 Key Reader Award, Metallurgical and Materials Transactions
Awarded: February 12, 2020
Delving into the nanostructure of metals and alloys, Dr. Wang integrates materials science, chemistry, and mechanics with advanced manufacturing to solve problems in materials processing and applications and access new properties. From the fundamental understanding of lightweight alloys and composites to designing new components, Dr. Wang explores alloy and metal characteristics achieve more with materials.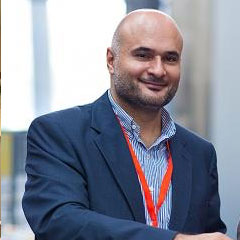 Mesut Akdere

Outstanding Faculty in Discovery Award, Purdue Polytechnic Institute
Awarded: 2020
Assessing leaders and organizations through change, quality management, and over cross-cultural issues, Dr. Akdere works to increase development and effectiveness for both individuals and organizations. Virtual reality facilitates the development of soft skills like cultural awareness and leadership with fewer resource and logistical constraints from existing in-person methods.
Nathalie Duval-Couetil

Model Entrepreneurship Program Award, United States Association of Small Business and Entrepreneurship (USASBE)
Awarded: January 2020
Entrepreneurship is an essential economic activity that is often learned through experience. Beyond developing an entrepreneurial mindset and skills in students, Dr. Duval-Couetil examines what explicit and implicit factors attract or hinder the participation of diverse individuals. Working to inspire involvement in entrepreneurship, Dr. Duval-Couetil interacts with students through academic programming and observes through her work with the National Science Foundation Innovation Corps (NSF I-CorpsTM).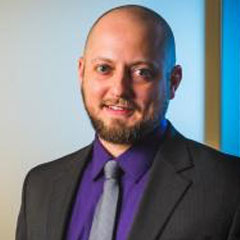 Greg Strimel

Outstanding Faculty in Learning, Purdue University (May 2020); Advisor of the Year, Purdue Student Life (April 2020); 2020 Silvius-Wolansky Outstanding Publication Award, International Technology & Engineering Educators Association (March 11, 2020)
To increase a student's design capabilities and help ensure that every student has the opportunity to act, think, and learn like an engineer, Dr. Strimel studies how engineering and technology instructional interventions affect design cognition and performance. To empower the workers of the future, Dr. Strimel promotes problem-solving and other 21st century skills by investigating how to best teach engineering design to P-12 students.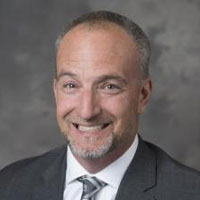 Mark Zimpfer

Exceptional Early Career Teaching Award, Purdue Polytechnic (January 15, 2020)
Mark's decades of construction experience includes work in commercial, residential, multi-family, infrastructure, land development, and company ownership. With hundreds of successfully completed projects, Mark brings his experience into the classroom and construction lab when teaching company management, materials and methods, history of construction, introduction to surveying, the residential concentration, and the last semester of the senior Capstone course.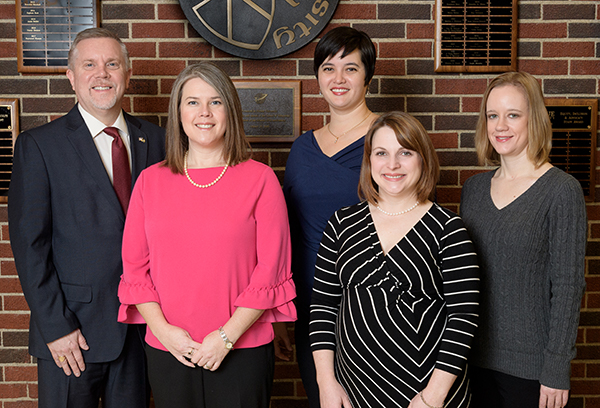 Carrie Berger
Office of Research:

Carrie Berger, Ph.D.
Associate Dean for Research
Cheryl Drake Smith
Senior Polytechnic Research Operations Administrator
Alee Gunderson
Data Analyst for Digital Measures
Felicia Anderson
Secretary
Research Centers

The Purdue Polytechnic centers take advantage of the research expertise of faculty members by focusing their efforts on specific topics. They address current industry issues and provide solutions.
Research Interests

Search all faculty research interests and find faculty that are interested in the research you do. All faculty interests are self reported. Link to faculty profile and read their bios to learn more.
Research Awards

This is a database of faculty research awards won by Purdue Polytechnic Institute faculty. Updated monthly, this list provides a cross reference of projects that you can collaborate on.