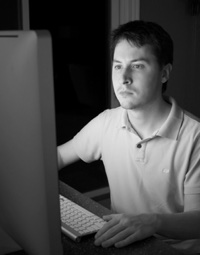 Colin Gray's favorite academic experiences were the ones which took place in a studio environment — a space designed for project-oriented, hands-on learning. It helped foster both Colin's scientific curiosity and a desire to change the world through design and creativity.
In time, Colin learned that those dual interests — in the scientific, in the creative — are complimentary and applicable to many facets of life. At home, he brings the study of the properties of ingredients and the artistry of the presentation of foods into his love for cooking. He enjoys traveling to new countries and new cities, visiting their museums and recognizing each region's unique achievements and histories.
Early in his career, Colin was an art director at an instructional design consultancy. The experience, while challenging and fun, helped him realize that college students interested in similar fast-paced professional environments would benefit from being more well-rounded than Colin felt he had been when his career began — and that helping students prepare for that world would be a unique challenge in itself. "So," Colin says, "I went back to school and invented a different synthesis of disciplines for myself."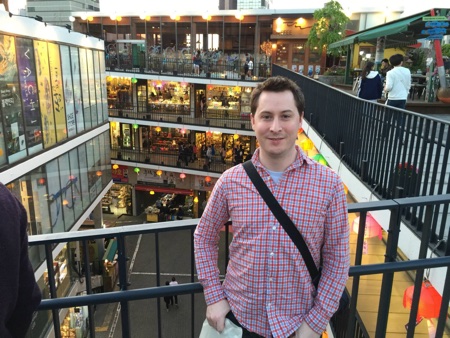 Colin's doctoral studies helped focus his passion for bridging discipline-specific skills with soft skills like communication and collaboration — blending design, technology, and the liberal arts into the courses he teaches and the way students view their everyday lives.
Happy to be back in academia and teaching in a studio environment, Colin strives to create a space built around trust and learning. "It's really more of an art than a science," Colin says. "Taking personal interest in someone's life is the opening point. It's a process. Being a mentor to students in studio is about removing barriers and being 'co-designers' in that space rather than being teachers."
To help students discover who they are as people, Colin sometimes designs learning activities which cause them to feel the complexity of working in a real-world environment. "Doing that provides opportunities for self-discovery. It's what I want for students: to see them thinking and reacting to problems or processes differently than they did a few weeks ago," Colin says. "Ultimately, I want for them to see that they are changing the way they look at the world and to be able to communicate that to others."