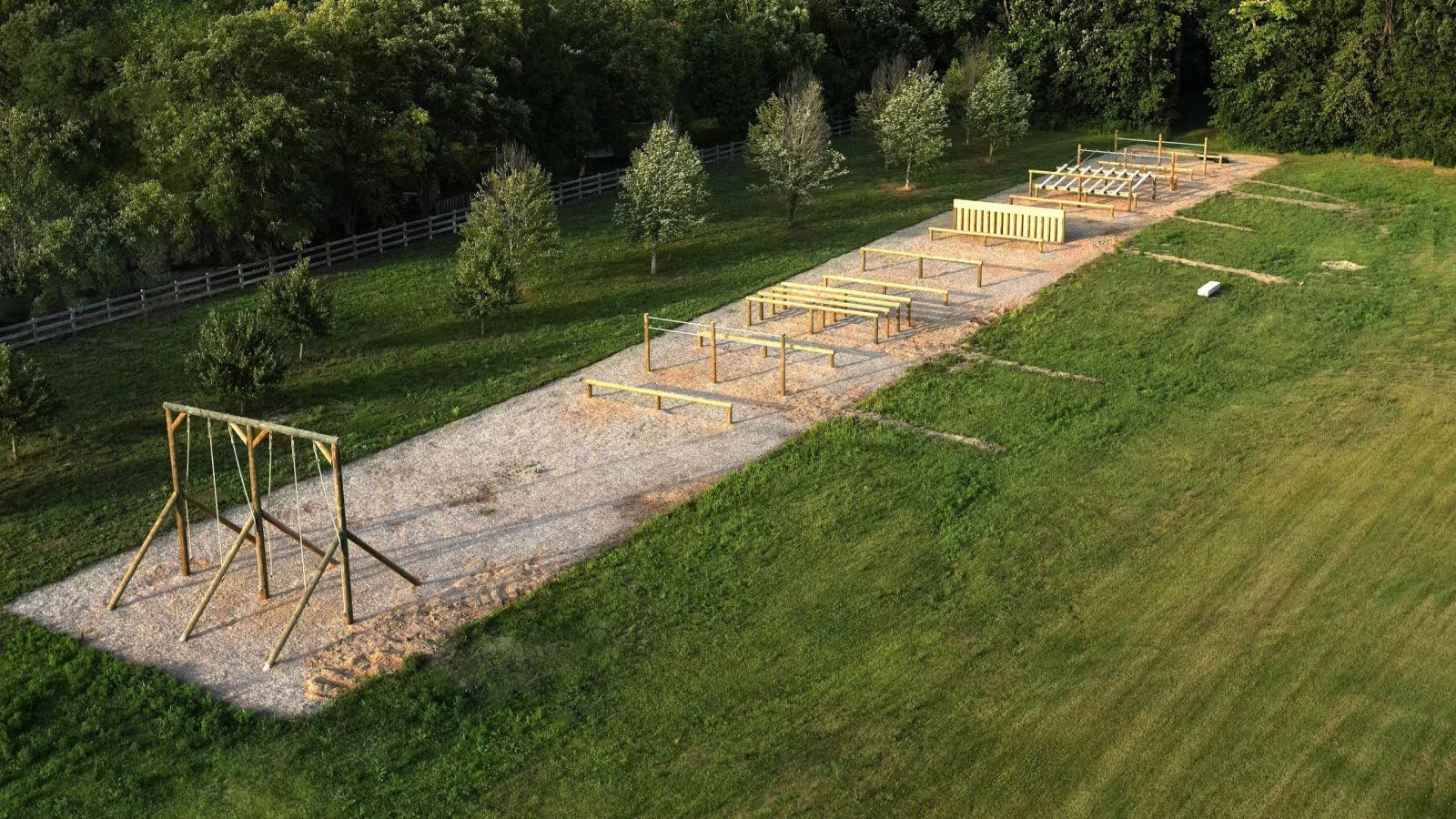 At 2:00 p.m. on Thursday, September 21, 2023, Purdue University will dedicate a new obstacle course for use by its three Reserve Officer Training Corps (ROTC) programs, situated at the northeast corner of McCormick Road and Cherry Lane. This event commemorates the substantial gift from James Kasmark (a Purdue alumni from 1958 and a veteran of the 82nd Airborne Division) and family.
Mr. Kasmark's gift provides Purdue's Air Force, Army and Naval ROTC programs a way to replicate the physical tests for Armed Forces during basic training. Cadets and midshipmen will use this course to grapple with physical challenges that have been recommended by the Armed Forces for over a century. These challenges are designed both to enhance physical prowess and help individual units learn to surpass demanding expectations.
Purdue's historic commitment to military education
As a land-grant institution, Purdue has a permanent legal responsibility to promote practical military sciences. The university has been graduating cadets since before World War I, in addition to training strategists and conducting military-related scientific research during all major conflicts since.
Mr. Kasmark, who will speak at the event, has left a practical gift for the ROTC programs that will allow them to foster the next generation of officers to meet Purdue's historic standards.
Support from Purdue Polytechnic
Purdue Polytechnic, the college for technology disciplines at the university, has housed the ROTC programs in its Division of Military Science and Technology since 2014. As many students in Purdue Polytechnic also have distinctive educational backgrounds, the ROTC programs fit within the larger strategic framework of the college's curriculum. Purdue Polytechnic seeks to provide students with unique backgrounds the opportunity to learn-by-doing, a necessary skill for members of the Armed Forces.
Purdue Polytechnic and the university more widely maintain a commitment to military education, which is enhanced and bolstered from the support of benefactors like Mr. Kasmark and his family. The obstacle course is a student-oriented gift designed to have a direct, positive impact on their chances of success in a military career.
ROTC students, members of the public and the media may join Mr. and Mrs. Kasmark, Naval ROTC commanding officer Captain Christopher Nelson, Purdue Polytechnic Dean Daniel Castro and others at the dedication on September 21, 2023. Celebrate the gift awaiting Purdue's future Armed Forces members with remarks from the above speakers, light catering and an inaugural time trial on the obstacle course.
Additional information