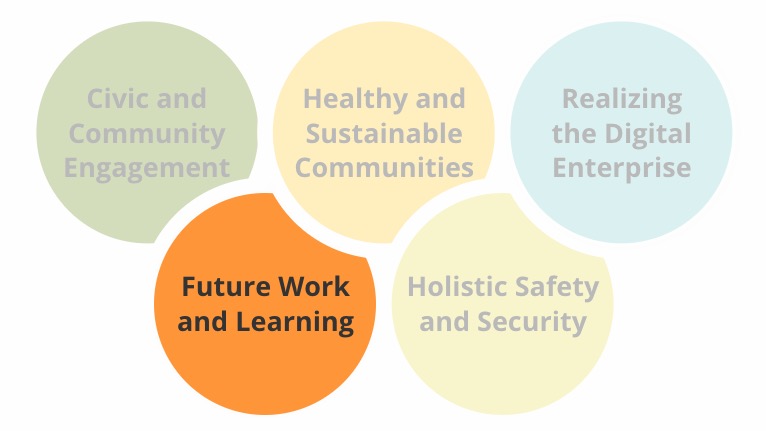 This is the second of a series of articles describing the college's sociotechnical research impact areas.
Purdue Polytechnic faculty are collaborating to explore the intersection between learning and work within the context of technology. By developing and applying new approaches to education and workforce training and development, they aim to empower employees to take charge of their careers and become active, successful professionals and members of society. Their research cluster has been titled "Future Work and Learning," one of the college's five new research impact areas.
"In the future, robots, automation and artificial intelligence will be more common, so we need to provide people with skills that cannot be automated or replicated," said Mesut Akdere, associate professor of human resource development in the Department of Technology Leadership & Innovation and the director of Purdue Human Resource Development (HRD) Virtual Lab.
Faculty participating in this research impact area have expertise in computational thinking and cyberlearning, user experience and design, STEM education research, organizational leadership and workforce development.
Current projects
Projects have focused on using virtual reality, biomimicry and computer simulations.
Akdere studies intercultural leadership development through virtual reality (VR) technology, providing a safe and scalable learning environment for workplace skills acquisition. His research focuses on immersive learning technologies with cutting-edge biometric data to help employees across the globe effectively develop leadership skills and enhance learning at all organizational levels.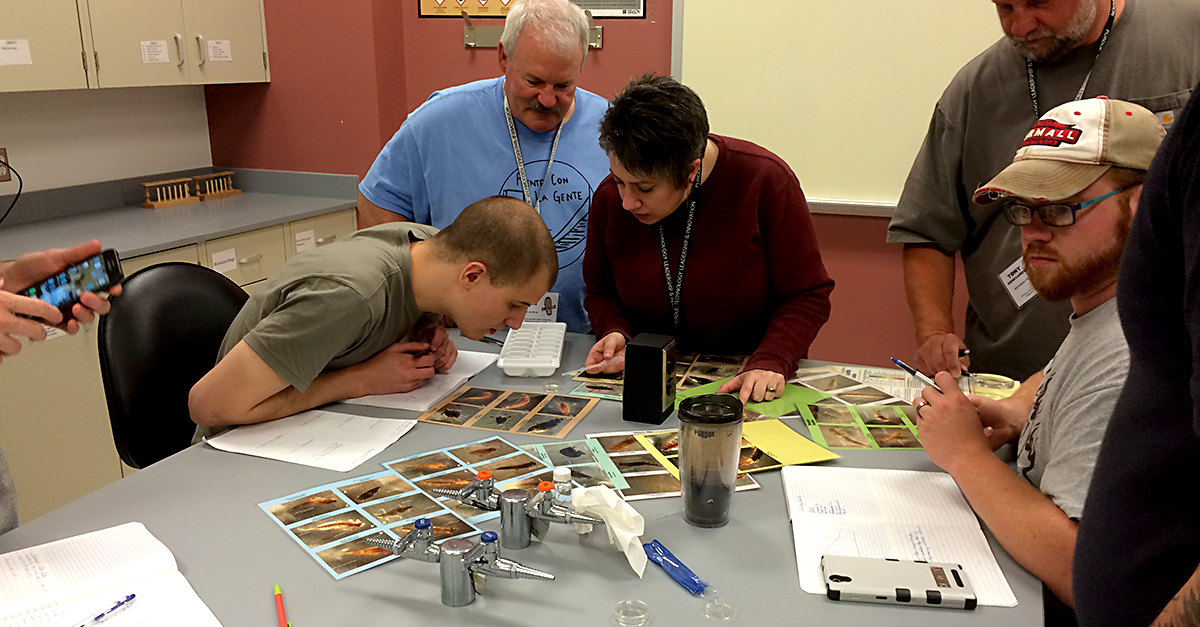 Todd Kelley, associate professor of industrial technology, uses biomimicry to illustrate engineering design concepts for K-12 science and technology teachers. The technology helps demonstrate how integrating science, technology, engineering and math (STEM) topics improves student understanding.
Many concepts in STEM disciplines can be too complex or exist outside our normal experiences. Alejandra Magana, associate professor of computer and information technology, conducts research to explore how computer simulations that explain concepts such as electromagnetic charges or buoyancy can be augmented with tactile or "haptic" feedback to improve student understanding.
"We hope our research will contribute to our nation's competitiveness by identifying practices in work and learning which best harness human potential, even as technology advances," said Akdere.

Additional information: