We will explore the intersection between learning and work to develop and apply innovative approaches to education and workforce training that empower people to fulfill active roles in society through participation, engagement and entrepreneurship. We aim to empower people for a future in which robots, automation and artificial intelligence will be more common.
Current Projects

With grants from the National Science Foundation's Advanced Technological Education project, Mark French, along with two dozen other college professors and high school teachers, integrated the building of guitars with lessons in science, technology, engineering, and math (STEM).

To improve educational materials and e-learning, Nicoletta Adamo-Villani, professor of computer graphics technology, and her colleagues want to automate the process of creating movie-quality computer-animated instructors that are able to speak, gesture, and write on an animated whiteboard without sacrificing delivery eloquence.
Todd Kelley, associate professor of engineering technology teacher education, works with groups of science and technology teacher pairs from the same K-12 schools to demonstrate how integrating STEM topics improves student understanding, specifically using biomimicry to illustrate engineering design concepts.
Involved Faculty Expertise

Computational Thinking & Cyberlearning
STEM Education Research
Design
User Experience
Organization and Leadership
Workforce Development
Select Faculty Scholarly Activities

Reference Documents

Faculty Coordinator and Champion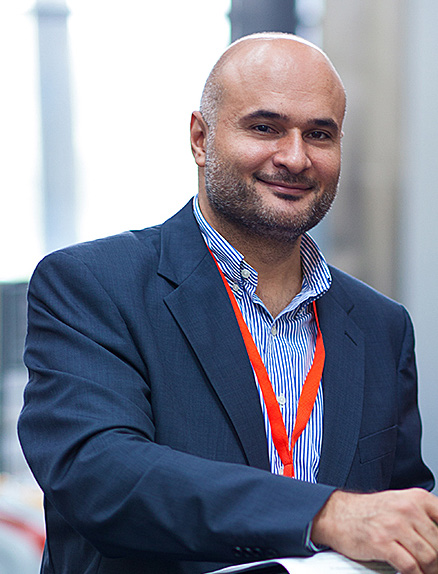 Mesut Akdere
associate professor of human resource development
"It is critical to study future work and learning and their implications so that we can rigorously explore potential directions and identify effective practices to harness our human potential and contribute to our nation's competitiveness."
Explore our research impact areas